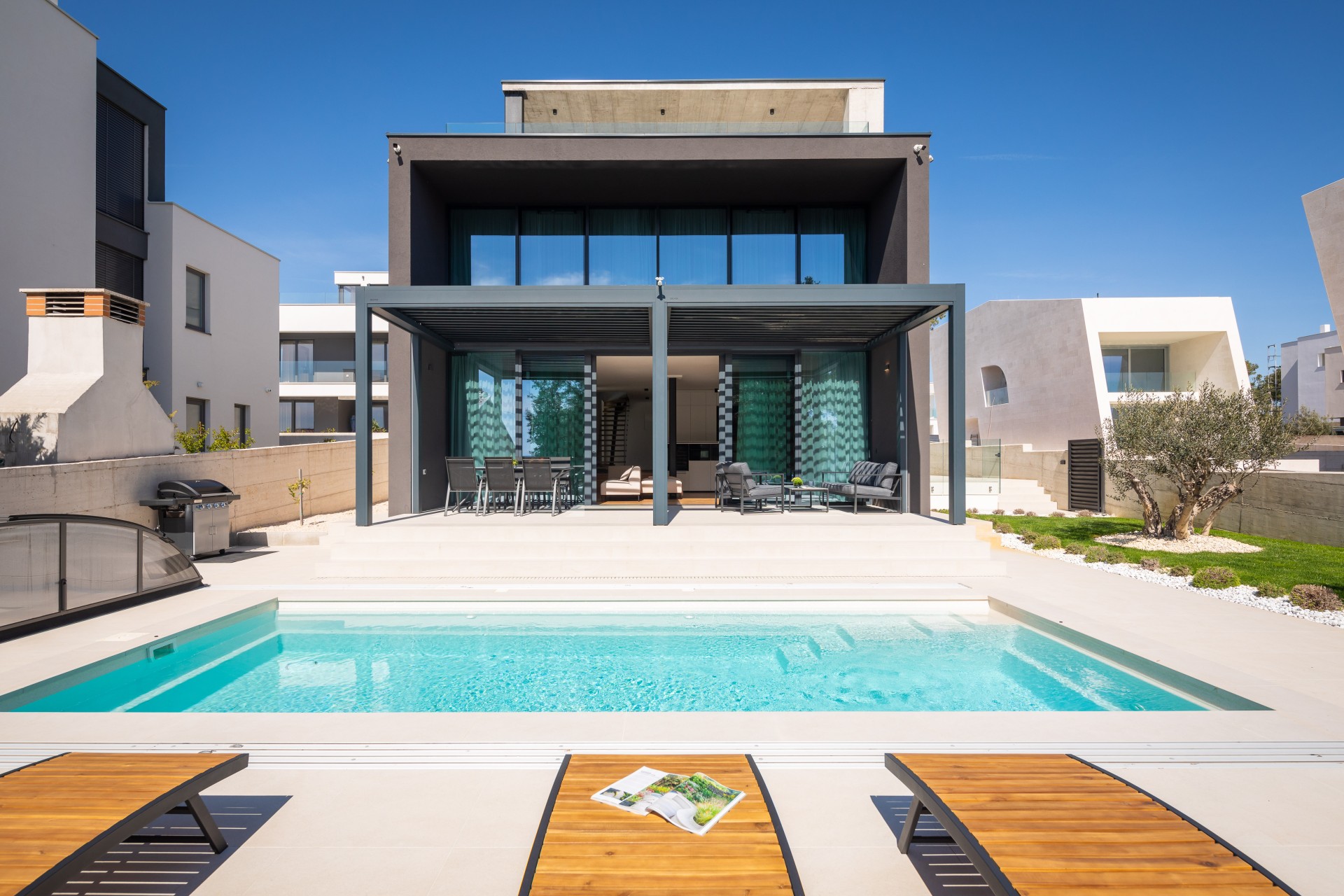 Is a building permit required to build a swimming pool?
Is a building permit required to build a swimming pool?
You have a vacation home in Croatia, and you are planning to build a swimming pool, and you are not sure what documentation you need for the construction and what you can build without a permit. Below we bring you all the necessary information.
Building a swimming pool without a permit
In accordance with the Ordinance on simple and other buildings and works (NN 112/17, 34/18), Article 4 stipulates that a building permit is not required for the construction of a pool with a surface area of up to 100 m2, buried in the ground. So, to build a swimming pool with a floor plan area of up to 100m2, you only need the main project.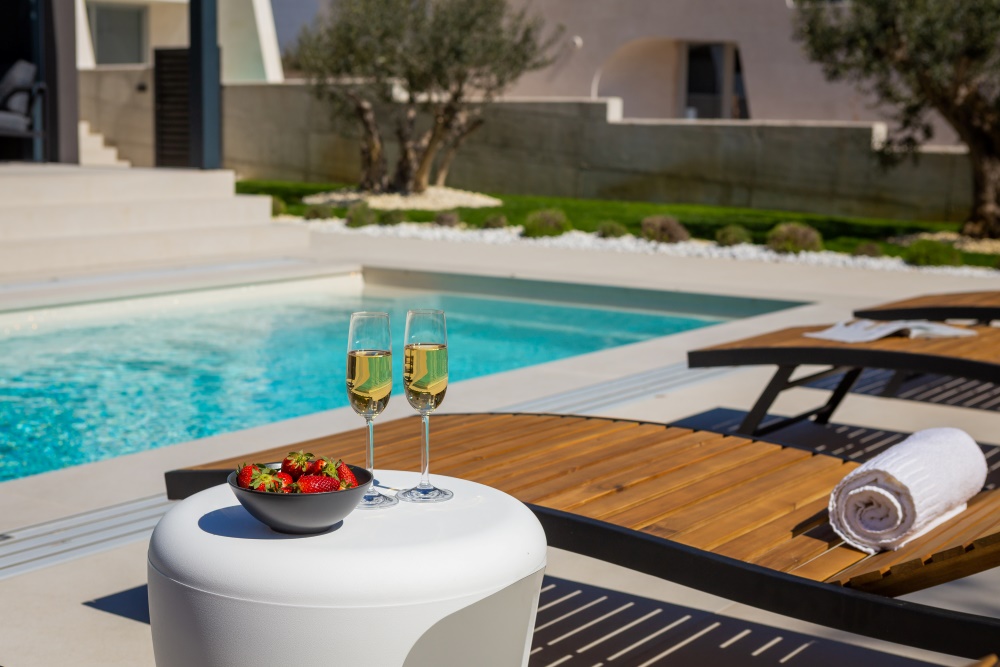 How big pool to build
Given that HomeRent has many years of experience in renting villas and maintaining villas, most pools are built in dimensions of 8-10 meters in length, 3-5 meters in width, and up to 1.60 meters in height.
The size of the pool for tourism largely depends on the number of people your vacation home can accommodate. Namely, if your house accommodates 10 people, it is not desirable to build a pool smaller than 10mx4m. Below we present the ideal dimensions of the pool and the number of sun chairs at the pool, depending on the size of the facility itself:
1. Villa for 6 people - pool minimum 6mx3m - minimum 3 sunbeds
2. Villa for 8 people - pool minimum 8mx4m - minimum 4 sunbeds
3. Villa for 10 people - pool minimum 10mx4m - minimum 5 sunbeds
4. Villa for 12 people - pool minimum 10mx4m - minimum 6 sunbeds
5. Villa for 14 people - pool minimum 12mx5m - minimum 8 sunbeds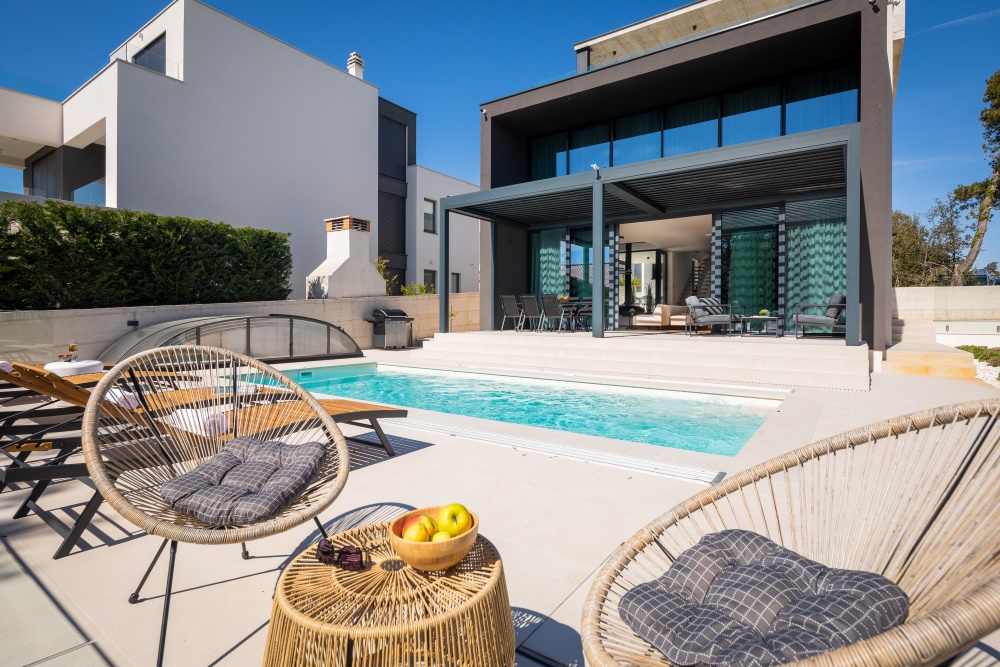 What kind of pool to build
The answer is very simple. Build a concrete pool with pool tiles. Apart from the fact that the design of the tiles can be almost in all shapes, sizes, and shades, these pools are the longest-lasting and the easiest to maintain. Take care of the color of the tiles so that the pool absorbs the colors and lights of the environment. Lighter shades will give the water in the pool a more turquoise color but will also reveal more impurities, while darker pools will give a darker color but also hide a lot of impurities and irregularities. As a general rule, we think that lighter shades of color are a much better choice for swimming pools in holiday villas.
The best place for your pool
The ideal place for a swimming pool is sometimes difficult to find and a lot depends on the terrain configuration itself. Do not place the pool right next to the house, if possible. Move it away from the villa itself and provide plenty of space and sunbathing areas around the pool itself. If you are building an overflow pool, make the view your priority. Do not build the pool near trees and plants because that way you will make maintenance more difficult, and you will have to clean it daily of leaves and other impurities. Place the pool in a place where you have the most sun. The sun is, of course, the most important thing on your pool, so avoid building the pool in places that are not exposed to the sun throughout the day.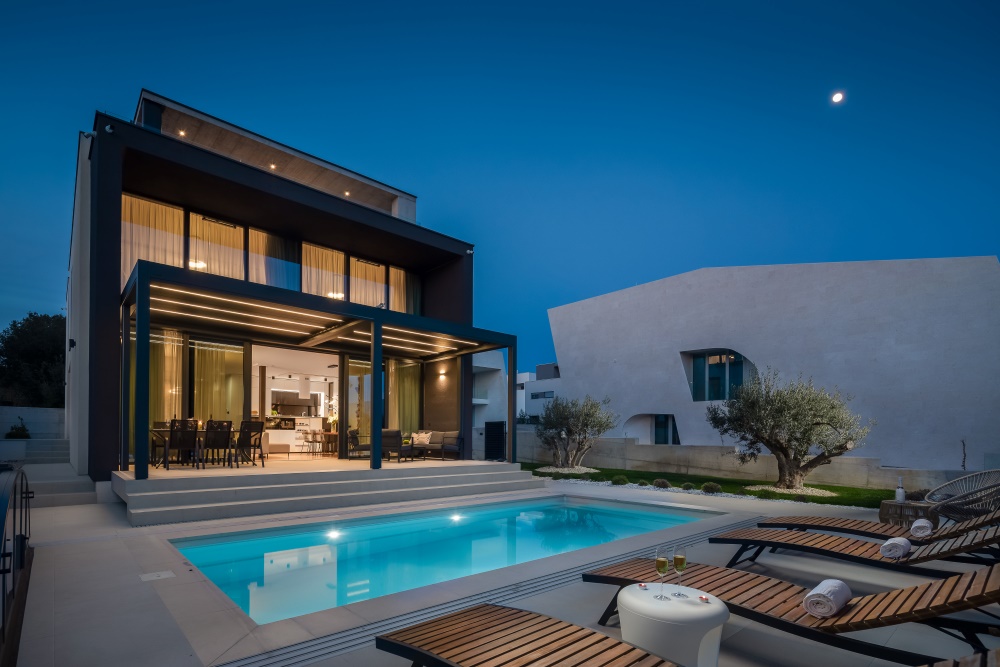 Swimming pool heating yes or no?
If you want to seriously engage in tourism and have a longer season, pool heating is something you definitely have to have. You don't even need to think about pre- and post-season guests without the possibility of heating the pool. The optimal temperature of the pool is above 25 degrees. Not all guests are the same, but as a rule, the vast majority of guests, especially those with smaller children, ask for their pools to be warmer, i.e. closer to 30 degrees. This is not a problem during July and August, but in May and June it is sometimes very difficult to get the pool to have an optimal temperature of 25 degrees without daily heating.
Rent a house with a swimming pool.
If you have a house with a pool or are just building one, contact the Home Rent agency for renting luxury villas in Croatia. Building a swimming pool will certainly contribute to increasing income and extending the season, and with a local agency like HomeRent, success is guaranteed.
Croatia in Style
Croatia Travel Blog