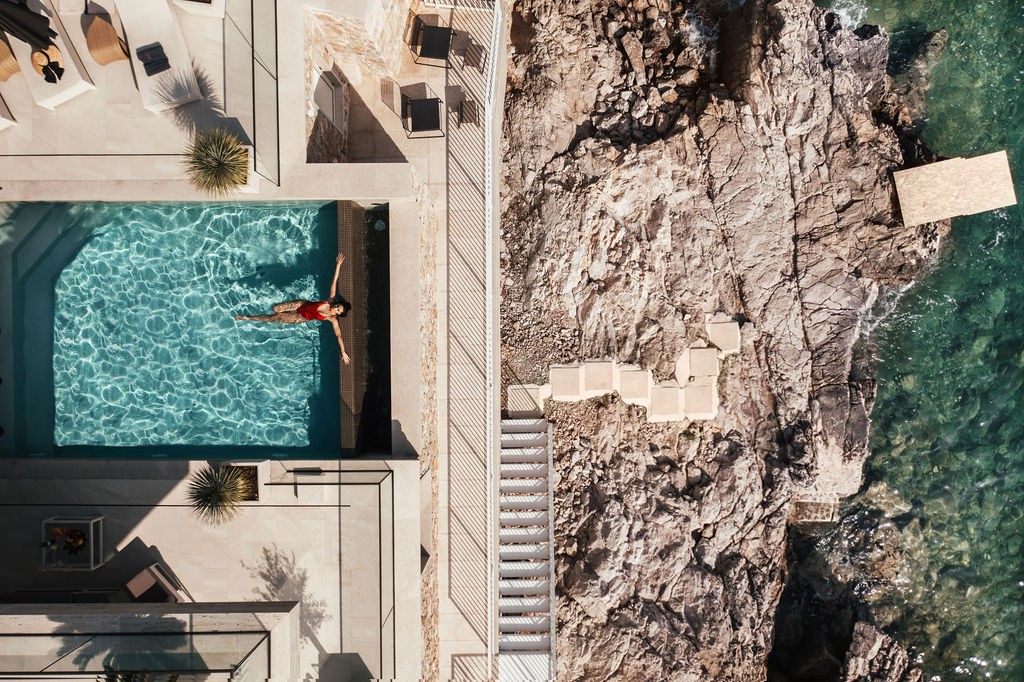 Villas in Croatia
Book your perfect Holidays
We want your vacation in Croatia and your stay in one of our villas to be a great experience, because Croatia is one of the most beautiful Mediterranean countries with a beautiful coastline, beaches, islands and countryside.
Croatian luxury villas – for your unique vacation in Croatia
Booking a luxury villa for your vacation in Croatia has never been easier with HomeRent. Beautiful luxury villas with swimming pools, modern interior design, beautifully landscaped gardens and additional facilities will turn your vacation into an unforgettable experience. Luxury villas in Croatia can be found in modern architectural style or traditional construction style. Luxury villas can be also found in beautiful locations by the sea, but also in other beautiful locations, hinterland by the sea, as well as in the countryside. No matter which style of luxury villas suits you best, we are sure you will enjoy your vacation like never before.
Croatian villas – affordable for your relaxing holiday in Croatia.
HomeRent offers you the possibility of booking modern, beautiful and affordable holiday villas. Although they do not belong to the category of luxury villas, we have also beautiful rental villas that have beautifully decorated interiors, swimming pools, additional facilities and much more to get the best value for your money and that you can enjoy your beautiful holidays.
How to choose the right holiday villa for you
When choosing and booking holiday villas, one of the most important things is your budget. That is why HomeRent has offer you to choose beautiful luxury villas for your unique holiday in Croatia, but also modern and beautiful villas with swimming pools that do not belong to the category of luxury villas, but they are affordable to a larger number of guests.
The number of persons which can stay at villa is also one of the most important things when booking your luxury villa or affordable villa. Regardless of whether you are a couple, family or group of guests, all villas are suitable for everyone.
The location of luxury villas is also very important. Before booking your luxury villa, it is very important that you get to know location of the villa and look at the distance from villa to all your important places, so that you do not realise upon arrival that your luxury villa it is not at the location you expected.
Additional facilities differ in each luxury villa, but each villa has a swimming pool, outdoor barbecue, internet, parking lot and much more.
Luxury villas in Croatia and nature beauties of Croatia
Book your luxury villa in Croatia and enjoy the unforgettable experience of a beautiful nature and landscape. Croatia has 8 national parks, the most attractive ones are Krka National Park and Plitvice Lakes National Park. In addition, Croatia has 11 nature parks. During your stay in luxury villas in Croatia you will be able to enjoy some of the best and most valuable examples of immovable world cultural heritage such as Diocletian's Palace in Split, Dubrovnik's old town core, Euphrasius' Basilica in the historical centre of Poreč, the historical town of Trogir, the cathedral of Sv. Jakov in Sibenik, etc. Apart from the material heritage, by staying in villas and during your holidays in Croatia you will be able to visit events that make up intangible cultural goods listed on UNESCO's list, such as Sinjsko Alka, Fest of St. James. Vlaha, choral singing, etc.
Luxury villas in Croatia and gastronomy
Whether you book a luxury villa or an affordable villa for your vacation in Croatia, you will surely enjoy delicious food and equally good wines. Dalmatian and Istrian prosciutto, various cheeses, Istrian truffles, extra virgin olive oils, fish and seafood, wines Dingac, Teran, Malvasia, Posip, Babic, will satisfy and delight even the most demanding gourmets.
The most beautiful beaches and luxury villas in Croatia
The Croatian sea and coast are one of the most beautiful in the world. Book your villa in Croatia and enjoy beautiful beaches such as Zlatni rat on the island of Brač, Stiniva on the island of Vis, Nugal in Makarska, Oprna on the island of Krk, Pasjača Konavle and many others.