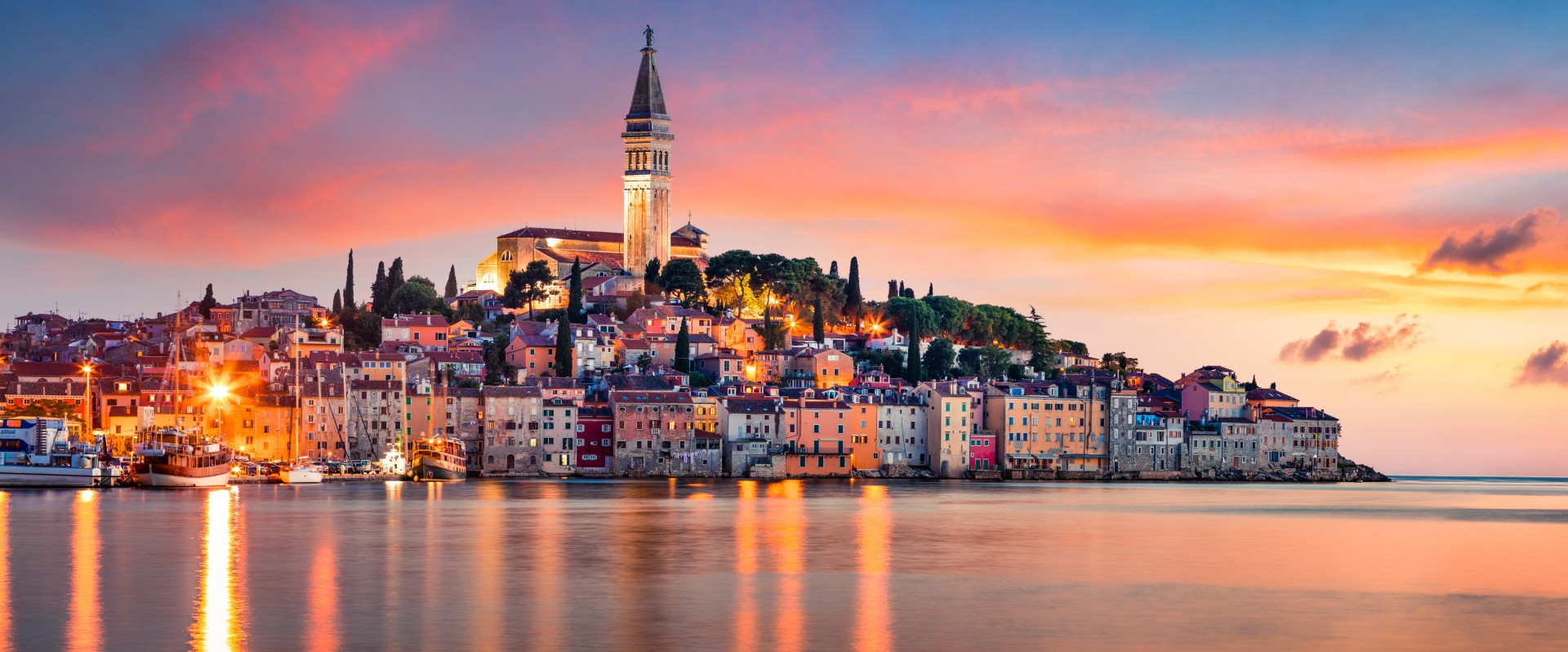 Villas in Istria
Luxury villas in Istria. Book now.
Book villas in Istria
Istria is the most famous tourist region in Croatia, which offers its guests the best and almost everything you need for a perfect vacation. From natural beauty, clean sea, beautiful holiday villas in Istria to phenomenal gastronomic offer. With its beautiful cities and places such as Rovinj, Motovun, Poreč, Umag, etc., Istria will delight you and make you come back every year and book one of the holiday villas in Istria.
Luxury villas in Istria for rent
If you want to combine luxury and Istria, then choose and book one of the luxury villas in Istria for your perfect vacation. This tourist region offers a very large number of luxury villas. From traditional luxury villas in Istria with a pool to modern luxury villas in Istria with a private pool, this region allows you to find your ideal vacation spot. Regardless of which luxury villa in Istria you decide to book, our agents will help you with your vacation and booking process.
Villas in Istria for rent - book a vacation throughout the year
Istria is located almost in the very heart of Europe and has an extremely mild climate, which allows it to be a desirable tourist destination for guests from all over Europe throughout the year. You can book villas in Istria at any time of the year, regardless of whether you prefer summer heat and a larger number of tourists or you are more attracted to peace, gastronomy, and an active holiday that you can find outside the main tourist season. Villas in Istria for rent also have special offers outside of the main season, so you can plan your vacation throughout the year at favorable prices.
Gastronomic offer and Holiday Villas in Istria
We have only one piece of advice for all lovers of good wine and food. Book a villa in Istria now and come see for yourself the gastronomic wealth of this tourist region! Excellent wines, premium olive oil, cheeses, traditional and modern food, and truffles will welcome you all year round. The offer is really great, and even the most demanding gourmets will be delighted. When you add to all that the enjoyment of vacationing at one of the villas in Istria, it is clear that you will want to book one of the villas in Istria with a pool again for your next vacation.
Which villa in Istria to book for the holidays
How to choose the right villa in Istria that will fulfill all your vacation needs depends primarily on your needs, but what is certain is that there is a villa in Istria for everyone. Regardless of whether you want a luxury villa for rent in Istria or perhaps a more affordable villa for rent in Istria, you can book exactly what you need on our website. From various destinations and locations, private villas in Istria with a pool, luxury villas in Istria that are among the best villas in Croatia, all the way to small and charming holiday homes in Istria. Every guest will find their ideal holiday villa in Istria. Book your villa in Istria for a wonderful vacation with the Home Rent Agency.
Discover Istria
Book your holiday villa in Istria and discover all the charms of this beautiful region. Regardless of the location of your vacation home, while staying in Istria, be sure to explore all known locations and destinations. Due to its location and shape, Istria is accessible by car to a large number of domestic and foreign guests. Arriving by car will allow you to visit all the places in Istria and discover all its beauties. In your plan, include places like Rovinj, Poreč, Pula, Motovun, Grožnjan, and many other places where you will surely enjoy your vacation.
---
See Home Rent offer of all villas in Croatia. Book now.