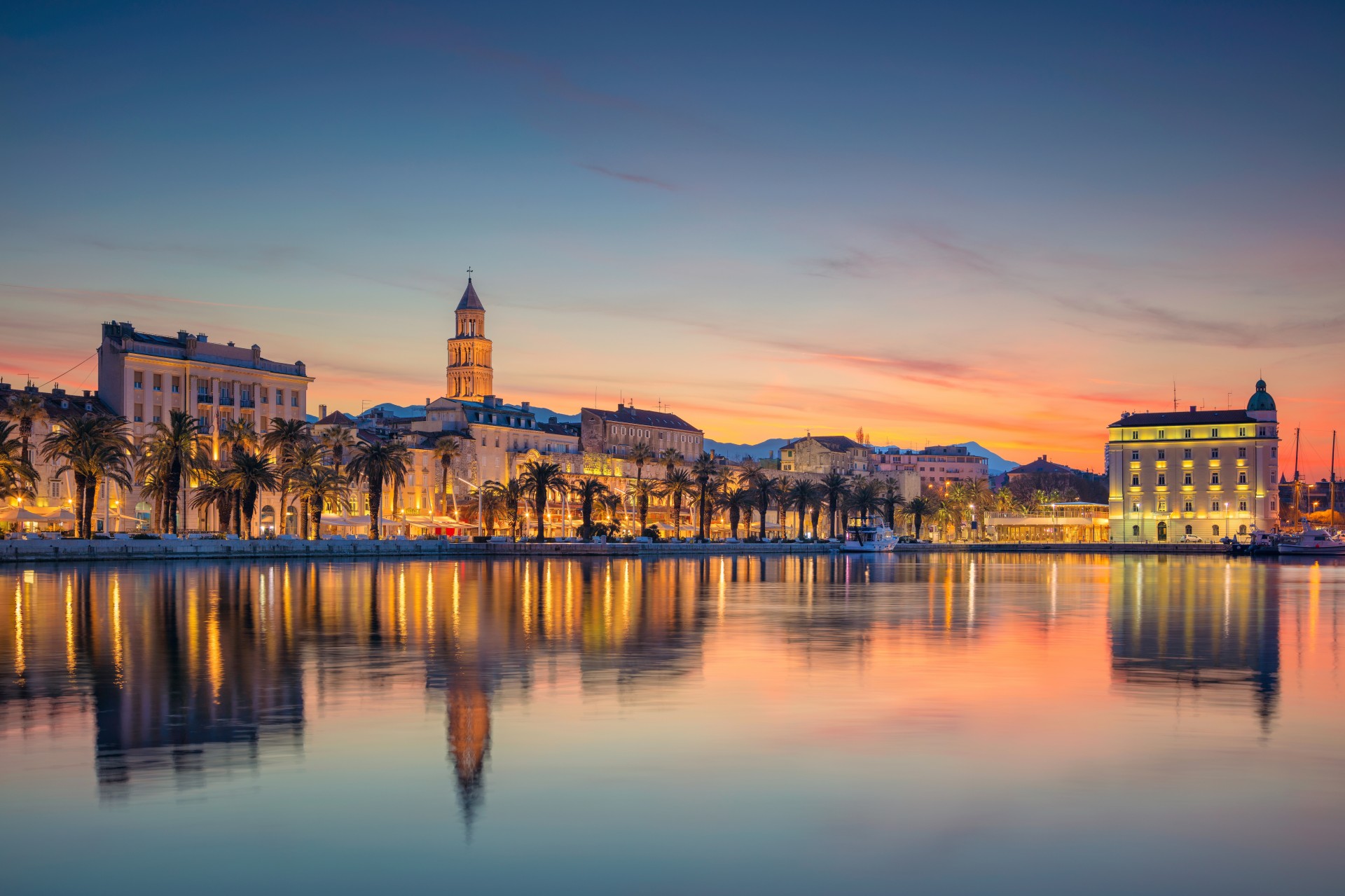 Villas in Split
Luxury villas in Split. Book now.
Book villas in Split
The city of Split and its region are the largest tourist center on the coast. The city of Split, as a thousand-year-old city, is a real Mediterranean pearl that offers its guests literally everything. From the unique 1700-year-old Diocletian's Palace, which is extremely well preserved, the promenade by the sea, excellent restaurants, night clubs, to the Marjan forest park and wonderful beaches. The city of Split is perhaps the only such large city in the Mediterranean that has beautiful and clean beaches in the very center of the city. Coming to Split? Be sure to check out the offer of Home Rent villas in Split and its surroundings.
Luxury villas in Split for rent
Split with its surroundings, which include Klis, Kaštela, Okrug, Podstrana, is certainly the best choice for every guest who wants luxury. A large number of luxury villas for rent in Split are located in this area. In addition to luxury villas in Split, this city with its surrounding towns also offers the possibility of organizing a truly luxurious vacation and all additional facilities from private transfers, private yachts, personal chef, massages and everything you could wish for. If you want to enjoy the nightlife, luxurious restaurants, and good entertainment, renting a luxury villa in Split is the best choice.
Villas in Split
Given its history and construction style, it is not possible to find a villa in Split in the very center of the city. The old town, where Diocletian's Palace is located, is dominated by luxury apartments and family hotels, while real holiday homes in Split are located outside the old city center and can be found in the districts of Meje, Spinut, Bacvice, and Firule, as well as in more remote Split districts. Split is an extremely developed urban center, so you will find the largest number of holiday villas right in its surroundings.
Villas in Kaštela
Kaštela is a town located on the coast and has recently had a touristic expansion. The Split airport is located in Kaštela and thanks to this, a large number of vacation villas in Kaštela have been developed in the vicinity of Split itself, which guests from all over the world enjoy. Over time, Kastela have become a great tourist destination, regardless of Split itself, so in Kastela, you have beautiful promenades along the beach, restaurants, beaches, and a very good transport connection with Split itself and the airport. If you want to enjoy Split with your family or a group of friends, and you are coming by plane and prefer accommodation in villas, then the villas in Kastela are the best choice for your accommodation reservation.
Villas in Klis
Klis is a town located above Split, and if you are looking for a villa with a panoramic view of Split, then you must definitely book one of the villas in Klis. Only 10 minutes from Split, this town and its villas offer you an oasis of peace with a phenomenal view of the sea and the sunset. Easily accessible by car and at the same time only 30 minutes from the airport, this area above Split is certainly worth considering if you are looking for a peaceful and relaxing vacation in Split. Take a look at the offer of villas in Klis, and for all questions and advice, contact our customer service.
Villas in Podstrana
Podstrana is a settlement located on the eastern side of Split and certainly has the largest number of luxury villas in this area. Most of the villas in Podstrana have panoramic views of the sea due to the configuration of the terrain and the beaches are usually within walking distance from the villas. Most of the beaches are pebbly and ideal for children, and apart from the beaches, the place has all the necessary facilities for a perfect vacation in one of the villas in Podstrana.
Villas in Solta
Solta is an island about 30 minutes away by catamaran or 50 minutes by ferry from Split. Solta is an ideal island for all lovers of peace, beautiful clear sea and still one of the undiscovered jewels of the Adriatic where there is no mass tourism. The number of villas in Solta is increasing every year, and you will surely find the best for your perfect vacation. Keep in mind that it is almost impossible to go and spend the summer in Solta without a car, especially if you intend to explore hidden and beautiful bays.
Villas in Brac
Brac is another island at a short distance from Split. You can reach Supetar on Brac by ferry from Split in 50 minutes. Brac is the largest Dalmatian island with a large number of villas and beautiful small towns. On Brac there is one of the most famous beaches, Zlatni rat on Bol, and a rich tourist offer. Book a villa in Brac for your perfect summer vacation in Croatia.
---
See Home Rent offer of all villas in Croatia. Book now.