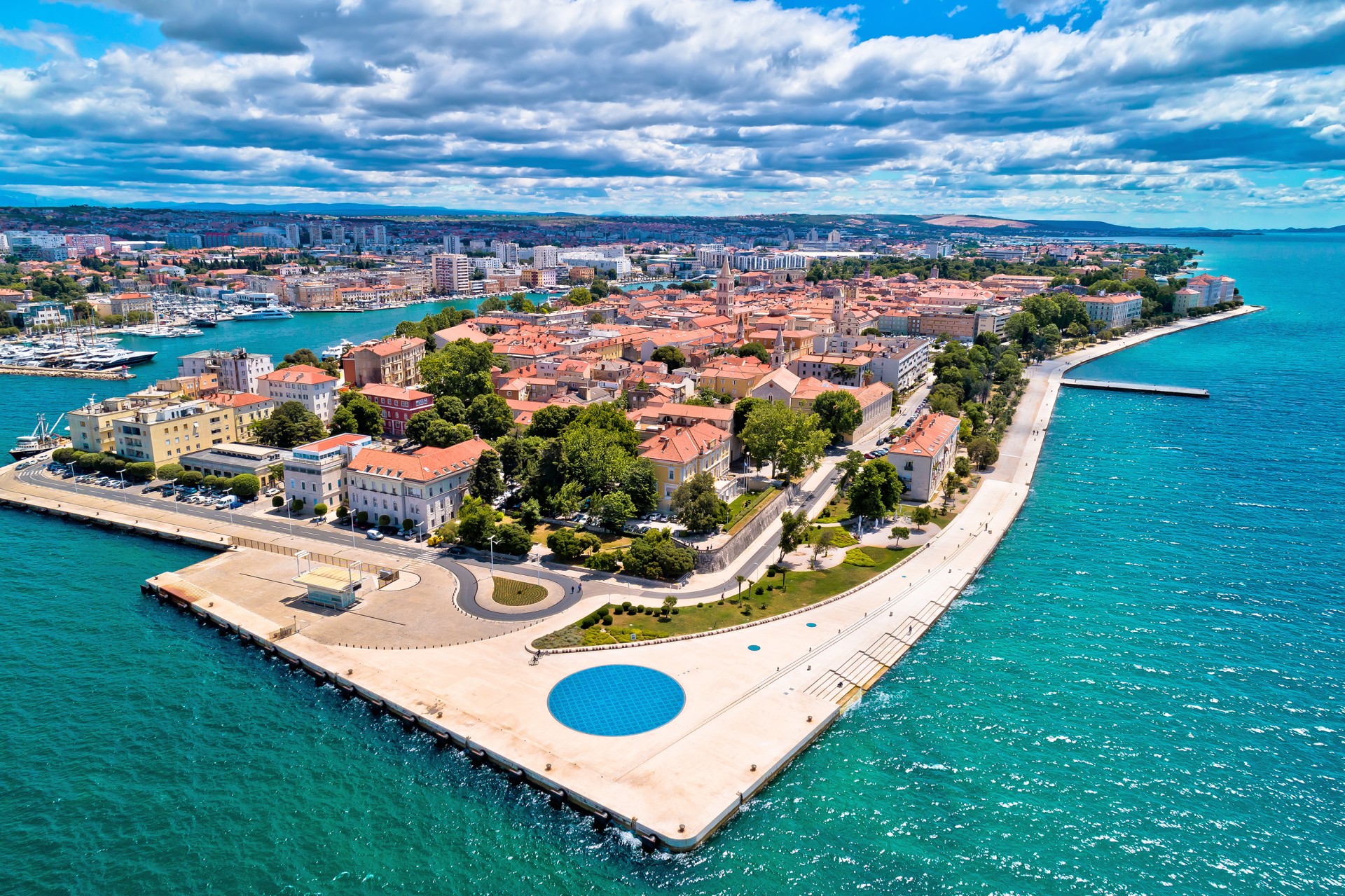 Villas in Zadar
Luxury villas in Zadar. Book now.
Book villas in Zadar
Today, Zadar is one of the most popular tourist destinations in Croatia. The beautiful old part of the city surrounded by walls is located on a peninsula and will surely delight you with its beauty. At the same time, on the other side, the suburbs and towns in the surrounding area are full of villas and holiday homes in Zadar. The quality of accommodation is excellent. Villas in Zadar and holiday homes in Zadar can be found in the entire region, from the island, coast to the interior. The villas themselves in and around Zadar offer you everything you need for a perfect vacation in the Zadar region. From modern design, modern interiors equipped with all devices and appliances, essential swimming pools, sports and children's facilities. If you want to book a villa in Zadar, but you are not sure of your choice or you need additional information, feel free to contact our agents, who will be happy to find you the ideal holiday home in Zadar.
Luxury villas in Zadar
Zadar definitely stands out with its offer of luxury villas. For all lovers of luxury life, booking one of the luxury villas in Zadar and the region is the right choice for a perfect vacation. Zadar and its area can certainly offer you a lot in terms of luxury tourism. From a rich gastronomic offer, luxury villas, private boat trips, luxury entertainment and much more. The offer of luxury facilities and services within the luxury villas in Zadar is extensive. From daily cleaning and tidying, hiring drivers, cooks to massages and organization of shopping. The people of Zadar are known as kind and generous hosts and will certainly fulfill all your wishes during your vacation in one of their luxurious villas in Zadar.
Discover Zadar
We have already written about Zadar in our blog Zadar - the historical center of central Dalmatia, so we advise you to read the blog to get to know the city better. If you have decided to spend your vacation in Zadar, be sure to visit the old part of town and two excellent art installations: Sea Organ and Greeting to the Sun. When we talk about Zadar, and especially about the tourist offer and vacation homes in the Zadar area, all the places in that region are an indispensable and integral part. The Zadar region is really diverse, and for your summer vacation, you can choose one of the villas in the entire region, from the island of Pag, Dugi otok to places like Privlaka, Sukošan, Biograd na moru, Novigrad, and others.
Holiday houses in Zadar - family accommodation
Holiday homes in Zadar and the surrounding area are the right choice for a family holiday. In addition to the natural beauty and the beautiful sea that you will find in the northern part of Dalmatia, almost all holiday homes are adapted for families. Children are welcome in almost all villas in Zadar, and feel free to ask your hosts for baby feeders, cots, because they will surely fulfill all your needs and allow you to have a perfect family vacation in one of the vacation homes in Zadar.
---
See Home Rent offer of all villas in Croatia. Book now.