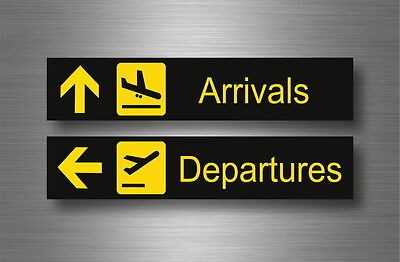 Croatian Airports
If you're traveling to Croatia, you don't need to be afraid that the journey to your chosen destination will take forever! Croatia has excellent air connections with all of Europe and beyond. No matter in which destination you have booked or plan to book your villa in Croatia, you have different types of airports on offer, including 8 international ones. Although small in area, Croatia has an excellent distribution of international airports, making it much easier to get to each region. Of course, depending on where you arrive from, sometimes you won't even be able to choose the port of destination. If you are planning a private flight to Croatia, then you can get even closer to your luxury villa in Croatia because it has several smaller airports and air terminals that can be used by passengers on private flights. We provide an overview of Croatian airports with regard to the destinations you are traveling to. Don't forget to book your accommodation in Croatia with Home Rent.
Franjo Tudman Airport - Zagreb
Zagreb Airport, also known as Franjo Tudman Airport, is the main international airport in Croatia. Interesting fact: It bears the name of the first Croatian president! It is located 15 km from the center of Zagreb. This airport is spacious, well organized and has many additional services. So at this airport you can also pay for a VIP service. With the VIP service at the Zagreb airport, you avoid waiting in line and you are assured of a simple, quick and carefree journey through the airport. You can also buy tickets at the airport for some of the companies that have their representative offices. The airport is equipped with coffee bars and restaurants, exchange offices, ATMs, shops, duty free shop, a library - as they call it FLYbrary- and a prayer chapel. Traveling with children, you can find special rooms for feeding and changing children at the airport. Zagreb Airport has an organized shuttle bus to the center of Zagreb, and you can also take a taxi from the taxi stand. If you need to continue your journey to another destination, you can rent a car at the airport and continue your journey to your holiday villa in Croatia without worry! Zagreb Airport is well connected with all of Europe. The airlines that fly to Airport Zagreb are: Aeroflot, Aegean Airlines, AIR CANADA rouge, Air France, Air Serbia, Air Transat, Austrian Airlines, British Airways, Brussels Airlines, Croatia Airlines, Czech Airlines, EL AL Israel Airlines, Emirates, Eurowings, Finnair, FlyDubai, Iberia, KLM, Korean Air, LOT Polish Airlines, Lufthansa, Norwegian, Qatar Airways, Ryanair, Sun d'Or, TAP Air Portugal, Swiss, Trade Air, Turkish Airlines, Vueling and WINDROSE airlines. The most popular airlines are those with Germany, the Netherlands and France. Specifically, according to information received from Zagreb Airport, these are: airline Frankfurt-Zagreb, airline Amsterdam-Zagreb and airline Paris-Zagreb.
If you decide to visit Zagreb or northern Croatia in general, this airport is the ideal choice. Zagreb, as the capital of Croatia, abounds in natural and cultural beauty and offers plenty of entertainment. Zagorje or Medimurje are only an hour or two drive from the airport, depending on your final destination. Varazdin is only an hour away from Zagreb airport, just like the Trakoscan Castle! If you want to visit Zagorje, you must visit Krapina and learn about the history of the people of that area in the Krapina Neanderthal Museum.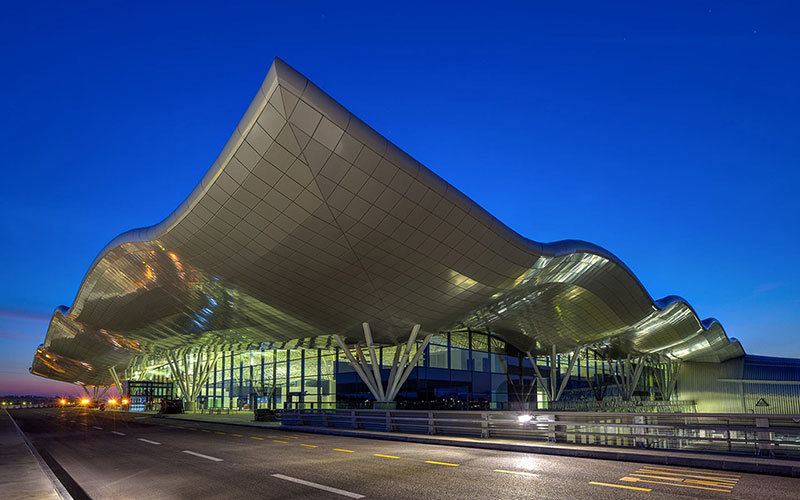 Split Airport - Split
Split International Airport is located in Kastel Stafilic, 20 km from the city of Split. In 2021, Split Airport was the busiest airport in the Republic of Croatia with a total of 1,577,584 passengers. Although the busiest, Split airport is much smaller than Zagreb airport. Considering that less airlines fly to Dubrovnik airport, Split airport is an important traffic hub for the entire southern Dalmatia. Split airport also has VIP service just like Zagreb. What is important to note is that the Split airport is partly undergoing reconstruction and expansion works, and the last stage of the modernization works is planned for the period from 2023 to 2025. Split Airport has a coffee bar, a bank, a currency exchange office and ATMs. If you are continuing your journey further from Split, you can choose between a transfer, a taxi or a shuttle bus that goes to Split. If you want to rent a car in Split, you can certainly find what suits you at Split Airport. The airport is known for the wide range of rent a car company in Split. The airport in Split is well connected to all major European centers. Companies that fly to Split airport are: Aegean Airlines, Aer Lingus, Aeroflot, Air Baltic, Air France, Air Serbia, Alitalia, ASL Airlines France, Austrian Airlines, Brathens Regional Aviation, British Airways, Brussels Airlines, Cello Aviation, Condor, Croatia Airlines, Czech Airlines, Easyjet, Edelweiss, Enter Air, Eurowings, Finnair , Germania, Iberia, Jet2com, Jet Time, KLM Cityhopper, LOT, Lufthansa, Norwegian, Nova Airlines, Ryanair Charters Dept., Scandinavian Airlines, Silver Air, Small Planet Lithuiania, Thomas Cook Airlines, Thomas Cook Airlines Scandinavia, Trade Air, Transavia, Transavia France, Travel Service, TUI Airlines Belgium, TUI Airways, TUIfly Nordic, Volotea, Vueling Airlines, Windrose and Wizz Air. In addition to the mentioned, for 2023 Luxembourg's national carrier Luxair announced that it will resume seasonal routes to Split next summer after a three-year hiatus. Thus, the direct line Luxembourg - Split will further contribute to the mobility of passengers! Split will become Luxair's third destination in Croatia, along with Dubrovnik and Zadar. The most popular lines are: air line Rome - Split, air line Paris - Split and air line Amsterdam - Split.
The city of Split is a perfect destination itself. If you are wondering what makes the city of Split special, then the first thing to highlight is the beautiful old town and Diocletian's Palace. Visit the Peristyle, the Diocletian cellars and the cathedral of St. Domnius and other stone streets where once upon a time Emperor Diocletian used to walk. Large city beaches and clear sea are certainly one more reason to visit Split. If you decide to go on a trip, the nearby islands will enchant you. Be sure to read our blog on the island of Brac and the island of Solta. If you are looking for villas on the Makarska Riviera, then we recommend that you book our luxury villas. The Luxury Villa Hedone and the Luxury Villa Aristippos will satisfy absolutely all your wishes for a real Mediterranean vacation in Baska Voda. Dalmatinska zagora or Dalmatian hinterland, which offers beautiful holiday homes in the vicinity of Split, is also worth a visit, and you can read more about Dalmatinska zagora on our blog. The villas in Dalmatian hinterland are Villa Nika and Villa Hippus, and one of the villas in the vicinity of Split is Villa HeNi with a large garden and swimming pool. Villas like this are ideal for vacations with the family because of the spacious gardens, swimming pools and natural surroundings where you can have fun in various sports.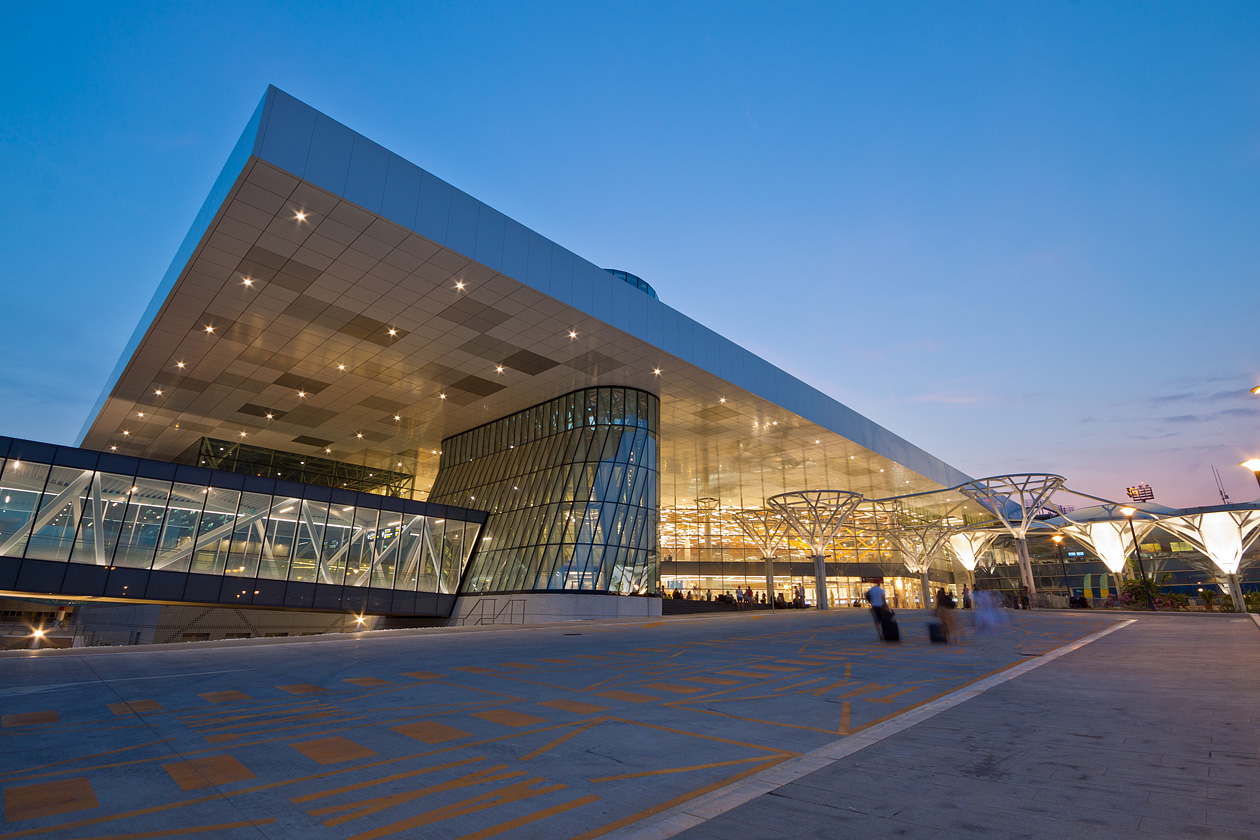 Dubrovnik Airport - Dubrovnik
Dubrovnik Airport is located 22 km from Dubrovnik. The most southern Croatian airport offers VIP services, a coffee bar, a duty free shop, an ATM, an exchange office and a travel agency. From Dubrovnik airport you can get to the city by shuttle bus or taxi, and you can also rent a car. Although small, Dubrovnik airport is very busy, especially in July and August. Companies that fly to Dubrovnik airport are: Croatia Airlines, Turkish airlines, Lufthansa, TradeAir, LOT, Freebird, Korean Air.
The city of Dubrovnik in Croatia is a world-famous vacation destination! It became popular when world stars began to visit it, and since then it has been known as an elite vacation destination in Croatia. The beautiful old town of Dubrovnik and the walls of Dubrovnik served as the backdrop for filming the popular series Game of Thrones. You can read everything about Dubrovnik on our blog. If you are planning to visit Dubrovnik, then we recommend you book luxury villas in Dubrovnik on the HomeRent website. Our suggestion is Villa Palazzo Vimbula if you want peace, privacy and top service in Dubrovnik. Villa Antoans offers you luxury right by the sea. This villa with a private berth in Dubrovnik has a sauna with a view of the sea. What more could you want in this beautiful city than to book villas and visit magical Dubrovnik!
Rijeka Airport - Rijeka
Rijeka Airport is located on the island of Krk, which is connected to the mainland by a bridge. Rijeka Airport is 25 km from the city of Rijeka. This airport is very small and has a coffee bar, a souvenir shop and a duty free shop. Airlines that fly to Rijeka airport are: Croatia Airlines, air Baltic, Eurowings, LOT, Transavia, Trade Air, Lufthansa, Condor, Easy Jet, Ryanair and Air Serbia. The most popular airline for Rijeka airport is airline Stockholm - Rijeka (Ryanair), followed by airline London - Rijeka (Ryanair) and airline Eindhoven - Rijeka (Transavia).
Although small, this airport is very popular for travelers traveling to Kvarner! There is no other island in Croatia with such a large number of international airlines. The island of Krk is therefore an ideal destination in Croatia where you literally land and are at sea. Opatija, the capital of Croatian tourism, is only a 35-minute drive away, and Crikvenica, a famous seaside resort, is 20 minutes away from Rijeka airport. If you want to stay on the island of Krk, book villas on the island of Krk with the Home Rent agency. Villa Lorkia and Villa Besca are located in Baska na Krk and offer luxurious accommodation only 500 m from the sea. Rijeka airport is also an ideal choice if you are planning a vacation in Gorski Kotar. If you are not a fan of the sea and high temperatures, summer in Gorski Kotar is perfect for you. You can spice up an active holiday in nature by visiting Risnjak National Park, walking on Velebit, swimming in Lake Bajer or riding a bicycle. We highly recommend you to book Luxury Love Chalet in Gorski Kotar.
Pula Airport - Pula
Pula airport in Istria is the main airport in Istria. It is located 6 km from the center of Pula. Pula airport has a coffee bar, business lounge, VIP service, exchange office, duty free shop, rooms for mothers and children and much more. There is a shuttle bus from Pula airport to the center, and you can also choose a taxi or book a rent a car. Airlines that fly to Istria airport are: Easy Jet, SAS, TUI, Ryanair, Eurowings, Norwegian, Croatia Airlines, Jet2, Transavia, Lufthansa, Air Serbia, BRA, TUI fly, Jet Time, Edelweiss, Ural Airlines, S7 Airlines, British Airlines, Trade Air, Volotea, Sky Up, Swiss, Peoples, Redwings Airlines, City Jet, Windrose Airlines, Aer Lingus.
Istria, terra magica is the slogan of the tourist board of Istria. Istria is a region of beautiful nature, good wine, even better gastronomy and very friendly hosts! At every step you can enjoy the atmosphere of Istrian towns with narrow stone streets and taste specialties with truffles and try Istrian Malvasia. If you are looking for accommodation in Istria, book luxury villas in Istria here. The closest villa to Pula airport is the luxurious Villa Valpinia. The beautiful surroundings of a pine forest, a large swimming pool, a jacuzzi and a pool table provide all the prerequisites for a relaxing and fun vacation. Villa Gabrijela and Villa Sara in Kastelir are luxurious villas located 7 km from the sea. Villa Bijur is located in the heart of Istria next to Pazin and offers luxurious accommodation combining modern and traditional. Villa Valens Residence is located in the Istrian countryside, and the champion of Istrian tourism, the city of Rovinj, is half an hour drive from Villa Valens Residence. You can read more about Rovinj on our blog. Whichever villa you decide to book, Istria will enchant you!
Zadar Airport - Zadar
Zadar Airport is located 7 km from the center of Zadar. It is special as it has two runways in different positions, so it is able to accept airplanes regardless of the weather conditions. It is the home airport for firefighting aircraft, and is also a training base for professional pilots. Zadar airport is excellently organized and offers passengers a coffee bar and restaurant, a duty free shop, travel agencies and a bank. You can get from Zadar airport to the city center by public transport, taxi or rent a car. When you land, you can rent a car in one of ten rent a car companies. Airlines that fly to Zadar airport are: Austrian Airlines, Titan Airways, AWC Flybe/ Stobart Air, Croatia Airlines, Lufthansa, Easyjet, Eurowings, Luxair, LOT, Ryanair, Skywork, Vueling. Every year, Zadar Airport introduces new routes, and this year they introduced as many as 16 new flights! Some of them are air line Pisa-Zadar, air line Liverpool-Zadar and air line Helsinki-Zadar.
Zadar airport is the perfect destination port for a vacation in Zadar, Sibenik or one of the nearby islands. If you have booked accommodation on the island of Pag, accommodation on the island of Pasman or accommodation on Dugi otok, then this airport is also the closest to your destinations. The city of Zadar is the perfect destination for a summer vacation in the heart of Dalmatia. The beautiful cathedral of St. Donat, 7 Bells Square and Kalelarga are the main Zadar attractions. The Zadar city walls are protected on the UNESCO list of cultural heritage, and the salutation to the sun and the sea organ will delight you! You can read more about Zadar on our blog. Kornati National Park and Paklenica National Park are the closest to Zadar airport. If you are looking for a villa in the city of Zadar, take a look at our offer of holiday villas in Croatia here.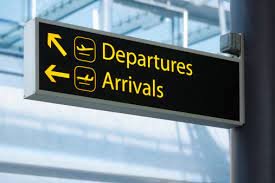 Osijek Airport - Osijek
Osijek Airport is located 20 km from the city of Osijek, along the road that leads from Osijek to Vukovar. Small and mostly focused on domestic travel, this airport currently has two carriers: Croatia Airlines and Trade Air. The airline Munich - Osijek is the most popular line.
The wealth of cultural heritage and natural beauty is what Slavonija proudly offers to every visitor. Enjoy the beautiful rivers Sava, Drava or Danube, visit the wetland area of Kopacki rit and hike on the Papuk mountain. If you plan to visit Slavonia, be sure to read on our blog which gastronomic specialties to try! Wine lovers can enjoy wine cellars in Ilok, Kutjevo or Belje.
Airport Brac - Brac
Brač Airport is located in Bol on the island of Brac. It is the smallest airport in Croatia. It offers a coffee bar, a playroom for children and a shop. Croatia Airlines and charter carriers such as TUI airlines and others fly to Brac airport, depending on the offer for a certain season.
During the season, you can usually get to Brac from Bratislava, Austria and Italy. The most popular air lines are: airline Bratislava - Brac, Linz - Brač, airline Graz – Brac and airline Bolzano - Brac.
If you book a villa on the island of Brac, the fastest way to get there is definitely a direct charter flight to island Brac. If you are coming from Austria, Italy or Slovakia for a vacation on Brac, then book a direct flight to Brac. This beautiful island in central Dalmatia will delight you. The island of Brac is an island of olive oil, wine and stone, and offers beautiful beaches, crystal clear sea and friendly hosts. Visit Zlatni rat beach and climb to the top of Vidova gora. You can read everything about the island of Brac here. The luxury Villa Pax and the luxury Villa Vitae are perfect for a vacation on Brac. They have large swimming pools with a view of the sea, spacious bedrooms, a grill and a gym. If you are planning a family vacation on Brac and want to book a villa for rent on Brac, then these two villas are the ideal choice for you.
For all private flights to Croatia, you can also use some of the airports, if the track and surface conditions suit you. Some of the piers are grass, and some are paved. Airports in Croatia are: Bjelovar, Čepin, Čakovec, Ivanić Grad, Koprivnica, Otočac, Rijeka, Sinj, Hvar, Slavonski Brod, Varaždin, Vrsar, Lučko, Zabok.
For more information about Croatia, see additional useful information on the blog page Croatia in style.
Croatia in Style
Croatia Travel Blog