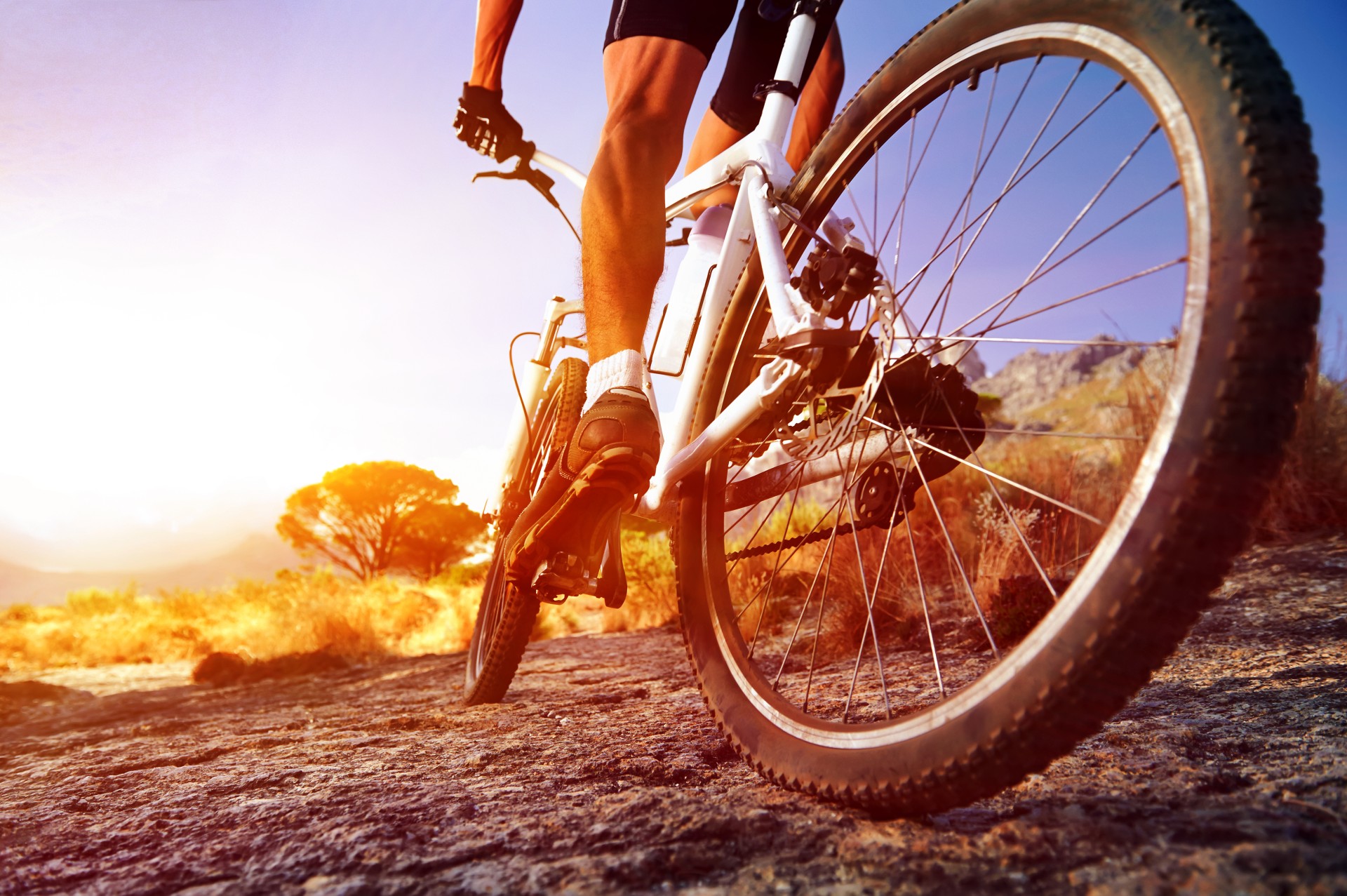 Cycling routes of Šibenik
Cycling routes of Šibenik and surroundings
Cyclers know best how to combine sport acivities and sightseeing in a most efficient way. If you are staying in one of the villas in Croatia best way to explore surroundings is by bike. Whether you are a just touring, mountain biking or road cycling there is plenty of routes for every tipe of biker. Exploring Dalmatia while cycling can be nothing less then extraordinary. This is due fact that there are numeorus routes and invested rising effort of local toursit boards and local bike or cycling organizations to keep them sorted, accesible, known and used. You can choose routes offering stunning panoramic views, histroric protected monuments while enjoying unspoilt nature of Mediterannean.  While cycling you can always discover hidden bays and locations which otherwise you wouldnt even see!
For first of the cities in Dalmatia we will explore biking routes of Šibenik and its other smaller surrounding towns. There is plenty of macadam and road routes plus combined options! More then 100 of them in Šibenik area to be exact. Most popular ones are around National park Krka, Vrana lake and on the island of Murter. There are different lenghts and difficulty levels, for families and pros. For families in search for enjoyment in nature is definitely to be reccomended route of Lozovac which is actually partly located in National park Krka. It is not road, but macadam route in total lenght of 5,7 km. Next family friendly route is Donje Polje nearby city center, but also on macadam path with no car traffic, ideal for kids. Total lenght is 7,7 km and on one part you are on sea promenade. For pro cyclers there are road routes of higher levels and include more then 20 km. Most popular one is route of Four Fortresses and by taking it you pass next to all 4 of Šibenik Fortresses.
Nerby Primošten offers routes with stunning views! As all routes mostly are on higher elevations then city center, there is always stunning view on each corner. Most popular easy route is 10 villages route which get you to the suburbs of Primošten and its 10 villages. It is 20 km long, but easy to cycle. It offers stunning panoramic views of Primošten bay on one point of it! Most popular harde route is Windmills route which is 40 km long and takes you on highest elevation of 980 m and is of course, macadam one.
Rogoznica offers most popular route around Dragons Eye lake. It is easy route and is great for exploring Rogoznica and its beautiful nature. For those ones looking for some harder elevations, there is macadam route named after Rt Planka (Cape Planka) which is stunning seaside location! Rocky cape offering stunning sunset views and same named lightouse is definitely something to be seen. Of course by cycling you arrive to the exact location. It is 40 km long and very difficult so prepare yourself well!
Other smaller places around Šibenik are also offering cycling routes through beautiful unspoiled nature of seaside and suburbs of Šibenik city. Which ever villa you choose for your holidays, make sure to take your bike with you or rent it on site as cycling really offers different kind of exploring the destination!
Active holidays are becoming more and more popular today, and a large number of villas in Croatia have bicycles for rent in their offer. There is nothing different in the offer of villas in Sibenik and the surrounding area. When booking your villa in Croatia, feel free to request information from the Home Rent Agency about the possibilities of renting bicycles and prices for each villa in Croatia from our offer.
Croatia in Style
Croatia Travel Blog