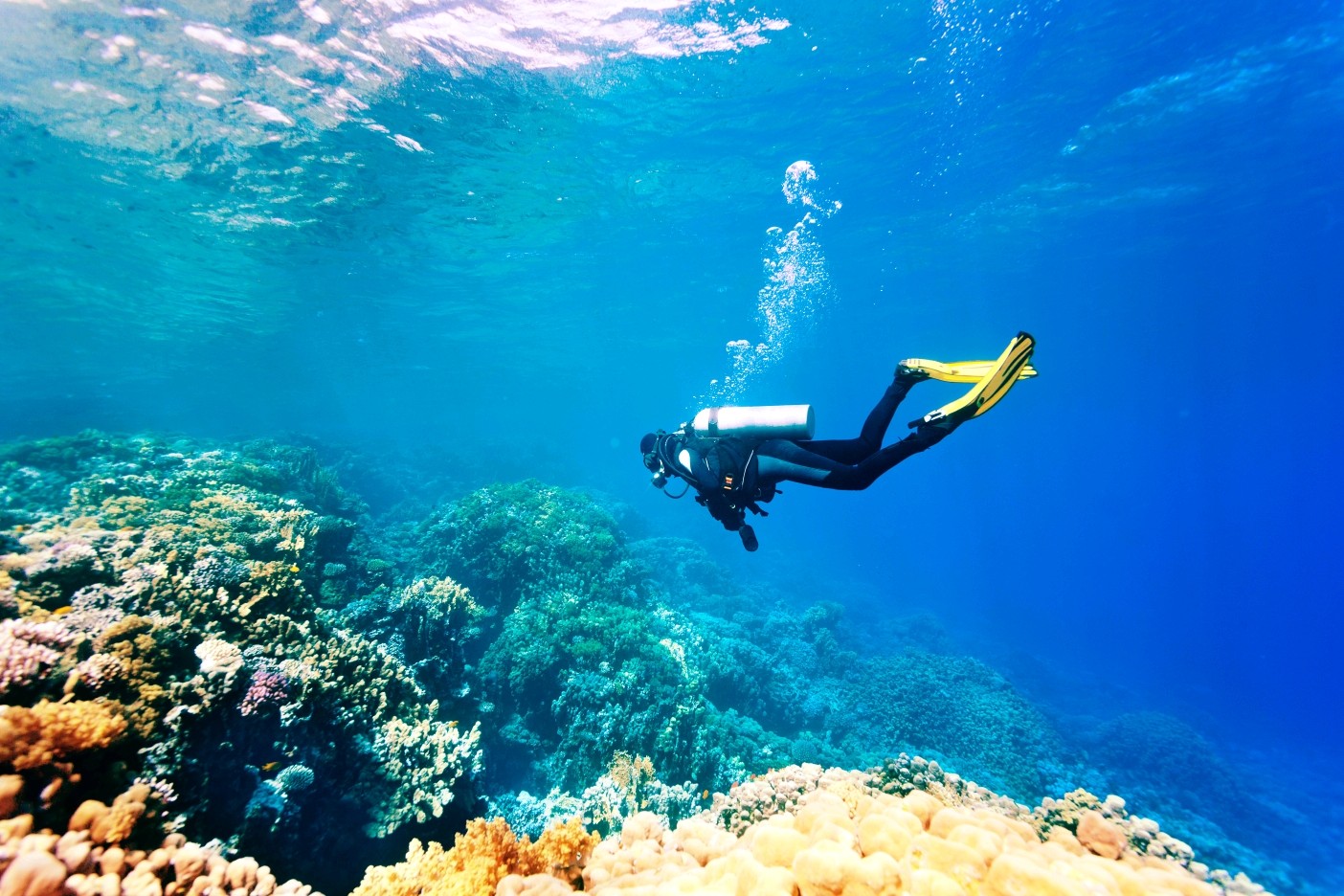 Diving spots in Croatia 
Croatia offers one of best diving experiences in Europe with its thrilling dive sites made up of caves, canyons and steep drop offs. Scuba diving or snorkeling, a collection of impressive wrecks and whole palette of color in marine life is what Croatia offers. The Dalmatian Coast is a true representation of the best that the Adriatic Sea has to offer.  You can explore old shipwrecks from world wars, beautiful coral structures or hidden caves and observe one of the most diverse marine life.
The marine flora and fauna of the Dalmatian coast is incredibly rich. There is a large selection of dive sites off of the mainland coast, but also numerous islands which lie offshore of the Dalmatian coast which have some stunning diving to be experienced. The peak diving season is between May and September. Some of the main destinations which are visited such as Split or Dubrovnik are also great gateways to some fantastic dive sites. Other locations such as Makarska, Brac Island and Hvar island are also paradise for divers. Other areas here which are absolutely worth a visit include Pag Island, Vis Island and Zadar. All of these places have dive centres. Most of the diving here is done from speedboats, day trip boats, but also few shore dives are possible.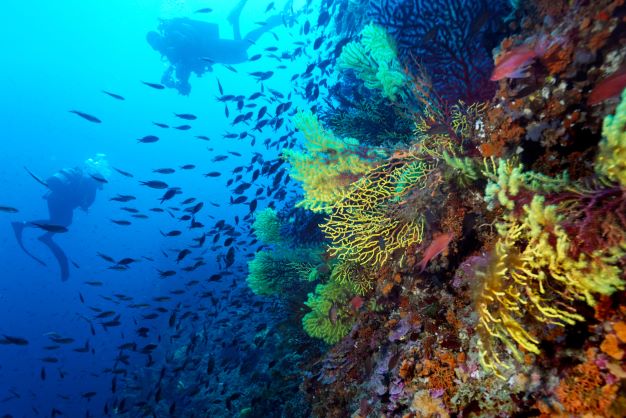 Best places to dive from south to north
The Abyss, in Dubrovnik, has a bit of everything. Coves, a reef wall, a cave which is lit up by sun rays and a small wreck, a lot of marine life and all at shallow enough depths for all divers to go and experience it.
B-24 Liberator on Vis is for advanced divers and offers B-24 bomber which crashed during the WW2 and is found near the islet of Veli Przanj in the Vis archipelago. The wreck lies at the depth of 52m underwater. If you are a more technically experienced diver, you should definitely check out this area – there are several diving centers on both sides of the island.
The Wreck Graveyard is located off of the popular diving destination of Korcula Island, and it is exactly what the name suggests; there are between 10 and 15 wrecks which lie within a small area, a dream come true for wreck dive lovers! The maximum depth here is 30 metres .
Vodnjak Kampanel is a dive site which lies off of port town Makarska. This dive site has some unique features including a bell tower which rises up between 40 and 10 metres of depth and is absolutely covered by stunning Gorgonians. There is also a tunnel which is filled with marine life. This is one of those dive sites that will truly impress divers with the colours and amount of marine life to see.
Purple Bay is dive site off the coast of Brac Island and is made up of four steep drop offs. These drop offs are completely covered in vibrantly marine life including Sea Sponges, Sea Fans and a selection of Coral. Divers have also seen the Spotted Shark swim by here, which is a unique species.
Wreck Pajo and Island Ciovo Wall are two dive sites in one near Split.  Wreck, located next to a reef wall, is 12 metre long and lies between 24 and 35 metres of depth and in combination with the coral wall makes an exciting dive experience.
The island of Drvenik Veli is located west of Split and north of the island of Solta. Drvenik offers an enchanting lagoon with turquoise blue water and rich with all kinds of fish. Blue Lagoon in Split is one of those ideal, turquoise coloured water, white sandy bottom dive sites where divers can just go and enjoy the underwater world and admire the different colourful species which make this area their home while enjoying the calm water conditions.
Underwater Museum on Mali Losinj is a great place if you are a beginner diver. Located in Cikat Bay of the Mali Losinj island, this magnificent underwater park hosts an exhibition of 11 different exponents in 300 meters of length. It tells the story of the area's rich history, dating back from Ancient Rome all the way up to the WW2. Maximum of 15 meters in depth, you will find replicas of war cannons, amphoras, anchors, as well as WW2 machine guns. The greatest attractio is the replicated bronze statue of Apoxyomenos, placed upright in its natural size (the original was found here and placed safely in a museum - it's more than 2000 years old)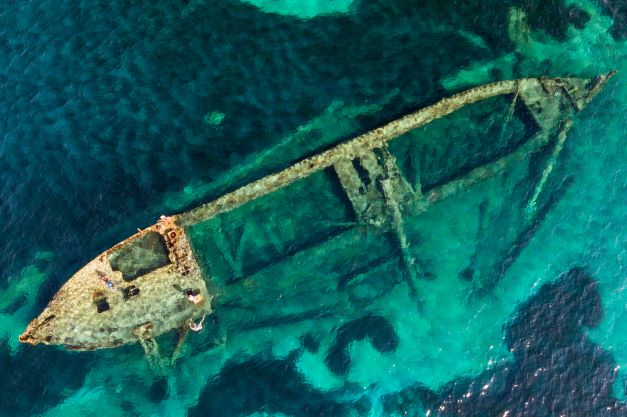 Wreck Michelle on Dugi Otok is popular for diver and snorkelers. It's the underwater wreck of an Italian ship called Michelle found near the Veli Rat lighthouse on the island. The ship was used to transport cargo and broke down in the 80s, and was left here, becoming a coral breeding ground and a heaven for marine life. Since Michelle is at very low depth, about 5-6 meters, it's a great place for snorkeling as well.
If you are coming to Croatia with the intention of exploring the rich underwater world of Croatia, and at the same time looking for accommodation, take a look at Home Rent offer of villas in Croatia where you can relax after a day of exploring the beautiful depths!
Croatia in Style
Croatia Travel Blog