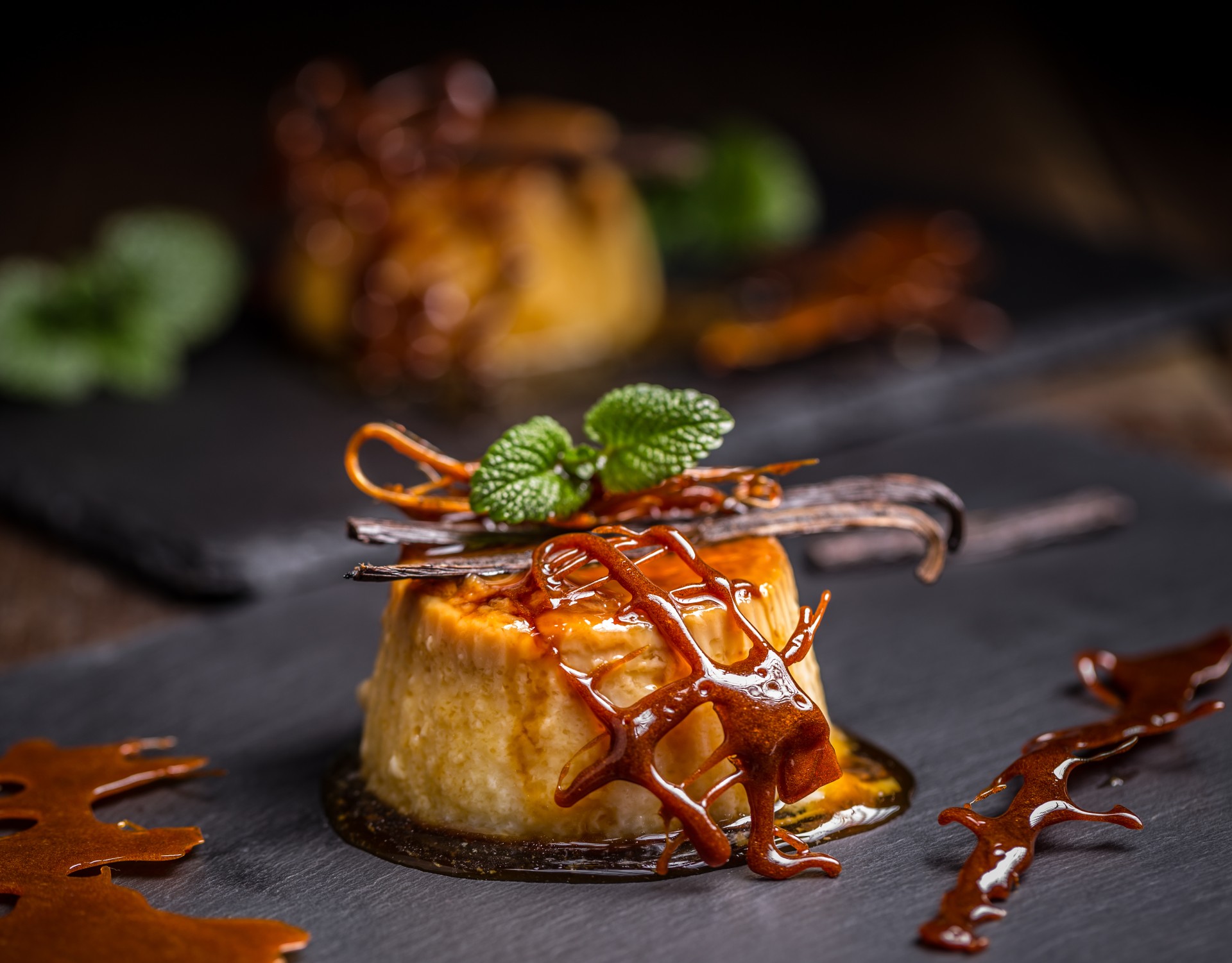 Get to know the most famous Croatian desserts
Dear sweet toothers, brace yourselves! Croatia is rich in gastronomic specialties, and whoever has visited our beautiful country at least once has certainly tried one of the autochthonous Croatian desserts. Rarely can anyone resist sweets after a good lunch, so if you haven't tried out anything from the list of these Croatian delicacies yet, make sure to do so on your next visit.
Kremšnite
Located only 20 km from the capital of Zagreb, Samobor city is heaven for Kremšnite lovers. This charming little town is famous for its carnival and this dessert. Kremšnite or Krempite is cake with light yellow custard cream which is made from eggs, milk, sugar and flour. The cream is placed between two layers of crispy sheets of puff pastry with a thin layer of whipped sweet cream beneath the upper crust. You can also enjoy in sightseeing of this little baroque town afterward to burn at least some of those calories!
Kroštule
Each town, but also family, in Croatia has their own recipe for Kroštule! This crispy sweet is most popular in Istria and Dalmatia. It is mostly done for occasions like christenings, weddings, family gatherings, holidays and similar. It is fried crispy pastry sprinkled with powdered sugar! Mothers and grandmothers are mainly doing it for Christmas and in carnival time.
Rab cake
This traditional Croatian cake got its name from Rab island, where it first came to life! The main ingredients are almonds and maraschino liqueur and it takes 3 days to prepare it. It is recognizable as it has spiral shape and it is also sold as a souvenir. It is mostly made in festive seasons in Croatia. Of course, best to visit the island of Rab to try the original version of it!
Rafioli
Recipes passed from generation to generation and most popular rafioli are the ones from city of Trogir. Rafioli are made of fine thin dough which is filled with ground almonds and other condiments and rolled into small crescent-shaped pastries. Modern versions of it are even filled with chocolate. Due to their durability they can be the ideal souvenir from Trogir.
Fig cake (Smokvenjak)
Originally from Dalmatia, Smokvenjak is a simple and sweet dessert to eat even while walking and sightseeing in one of the Dalmatian cities. It is a round-shaped handful dessert made of dry figs, almonds and a bit of maraschino liqueur. It is kept in laurel and rosemary, which repel unwanted insects and give a pleasant aroma. It can be said it served our ancestors like today's energy bars serve us!
Split cake
If staying in Split city or nearby you have to try Split cake. It is made with layers of nutt meringue and an egg yolk buttercream. Key ingredients are dried figs, almonds and raisins and with it this traditional recipe perfectly reflects the Mediterranean. There are many recipes on the web, but everyone makes their own combination and dose of nuts in it. It is very simple, yet very healthy and nutritious.
Ston cake
Heading to the south, originally from Ston on the Pelješac peninsula, this is an unavoidable dessert specialty to try. It combines sweet and savory flavors and main ingredient is pasta, locally called macaroni. Some of the other ingredients are nuts, lemon, sugar, chocolate and butter. It is one of those desserts you either like or hate! This happens because just by seeing pasta in cake is strange and to some people even repulsive. We challange you to try it, as at least then you will know in which category you fit in.
Kotonjata
Visiting Dubrovnik you can not miss to try the most famous sweet in this city. It is prepared of quinces and is so-called quince cheese, even though it doesn't have any relation to the cheese as we know it. It is mostly named like that because of its structure. More accurate description would be quince jelly! It is sweet and refreshing at the same time as some lime juice is also put in it.
No matter which villa in Croatia you stayed with Home Rent agency and our rich offer of holiday villas in Croatia, do not miss to enjoy some of these traditional pastries, desserts and cakes. The complete offer of Home Rent villas in Croatia can be found here, and for more information about gastronomic pleasures, see Home Rent blog Croatia in style.
Croatia in Style
Croatia Travel Blog