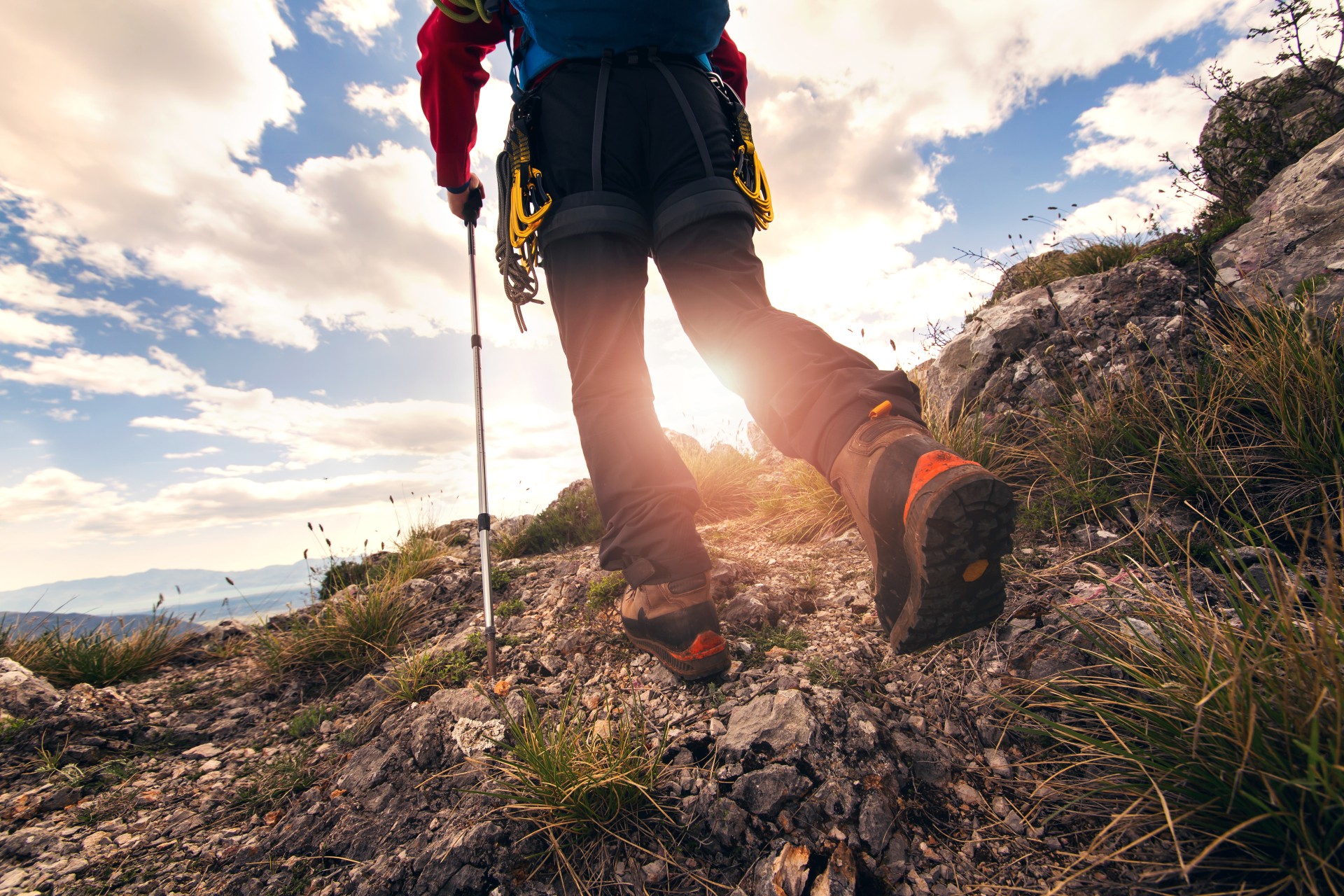 Hiking and Rock Climbing in Split Area
Hiking and Rock Climbing in Split Area
If you are hiking and a rock climbing lover searching for an ideal holiday spot, Split is an excellent location for you! Split is situated by the sea and "hugged" with mountains and is perfect for hiking and rock climbing lovers. Having in mind great views from above, no doubt you will be thrilled and breathless. Breathless from both, stunning views and tiredness!
The first location of our list is Marjan Hill. Situated in the center of town, this green oasis of Split offers everything activity and sports lovers can wish for. This park wood is ideal for walking, running, jogging, climbing, or riding a bike. There are numerous trails for hiking lovers. Most people take the trail around the whole Marjan peninsula, but make sure to walk to the platform at the top of Marjan Hill, where the Croatian flag flies above the forest, the most popular destination for tourists. Its sightseeing point of 360° overlooking islands, Kaštela bay, mountain Kozjak and the whole city. Rock climbing lovers can enjoy a popular climbing area on the location of rock cave dwellings, called Karepić's Tower. It offers more than 80 different routes. Climbers of various backgrounds and skill levels can enjoy views from above! You can book this tour in the city and all essential climbing gear is provided to you.
Mountain Kozjak is next on the nearby Split locations. The most popular hiking trail is the one leading to Putalj spot above Kaštel Sućurac. There is a mountain home and you can also spend the night there. Views are breathtaking and you have a view of the whole area of Kaštela bay and Split city. The second popular one is the Blaca route above Solin. The trail is primarily used for road biking and mountain biking and is accessible year-round. Next, Rock climbing lovers can choose from Rupotine or Bobanova greda locations to enjoy their adrenaline shots! Rupotine is a small but very lovely climbing area located just above Solin and it has 20 routes, 15-30m high. Bobanova greda is more difficult and south-facing wall is high up to 100 meters, counting around 20 routes. In that same area there is Markezina greda climbing spot and it is most popular one on Kozjak. It belongs to small historic town of Klis. It is hot sport for climbers in Dalmatia with around 100 of routes at the moment. Markezina greda is a few kilometers long and hight varies from 15 up to 150 meters. So weather you are a beginner or pro, you will find your perfect route. Malačka climbing spot above Kaštela is very small climbing area and it was recently rebolted and reorganized and atracts climbers with amazing view.
Perun Hill is located above Podstrana and is new climbing area. It is equipped by local climbers with help of tourist board. It has several sectors with over 40 routes.
Hiking fans in Split love Mosor. There is a mountain home there which is among the busiest in Croatia, with good homemade food. Also, it's a starting point to Mosor's peaks, like Vickov stup (1325 meters) or Veliki Kabal (1339 meters). All paths are also carefully marked. Climbers can enjoy 20 routes on Klobuk part of Mosor, which is one of the busiest climbing spots of south Dalmatia.
Whether hiking or climbing, make sure you do it with the right equipment and bring water with you. Always have respect for nature and then you can enjoy these breathtaking spots of recreation and sightseeing in peace. Enjoy fabulous views of Split and then head back to your HomeRent villa to relax! 
---
If you are a fan of hiking, this area offers you some of the best villas in Croatia for your active vacation. Dalmatian hinterland is full of traditional and modern holiday villas in which you will surely have a great vacation. You can find the total offer of all Home Rent villas in Croatia, but also the specific offer of holiday villas in the Dalmatian hinterland by clicking here.
Croatia in Style
Croatia Travel Blog