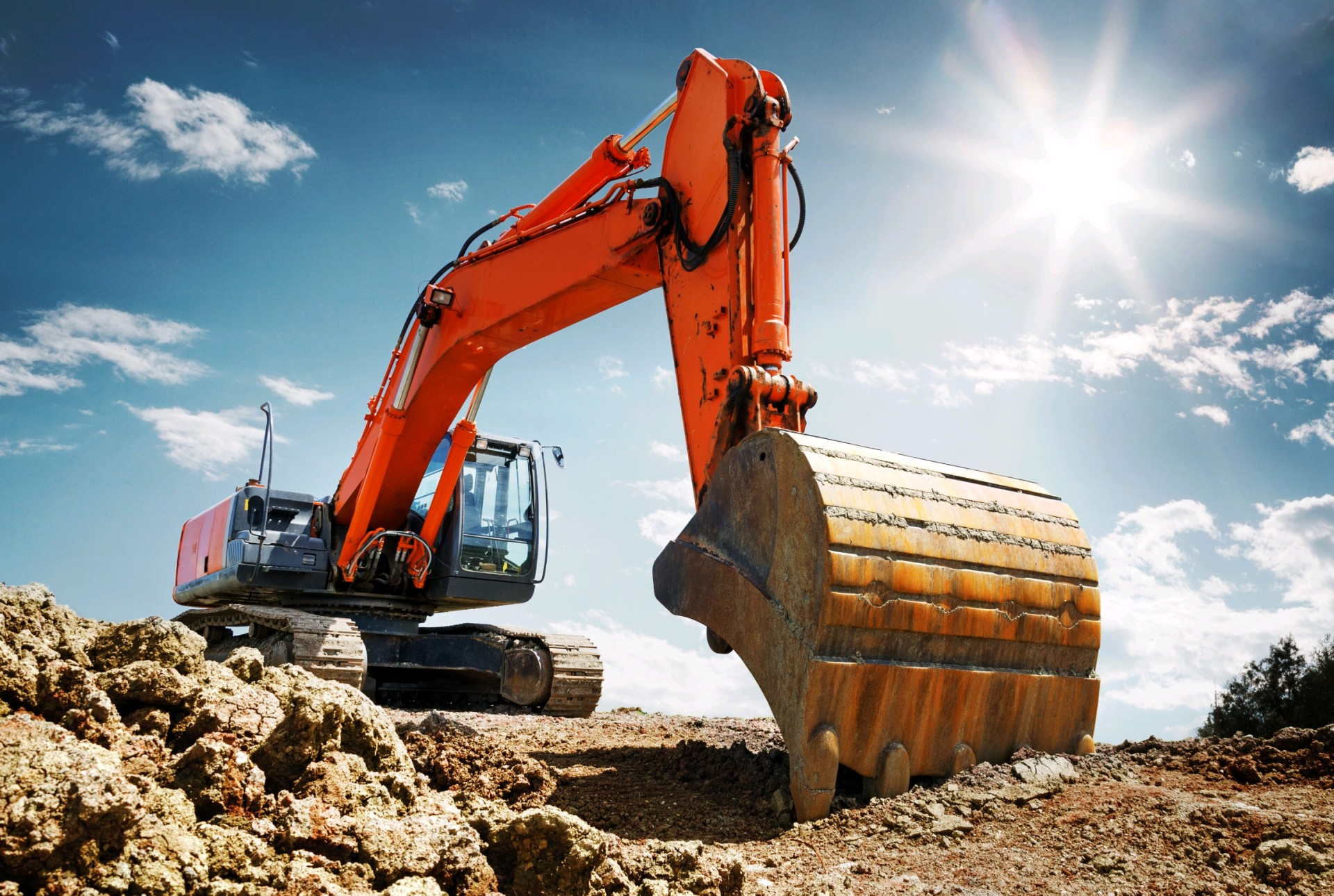 How to build a luxury villa in Croatia
How to build a luxury villa in Croatia?
Are you planning to build a luxury villa in Croatia for tourist rent or sale? Don't know where to start? Do you think this is all too demanding?
Precisely to make it easier for all future owners of luxury villas in Croatia we asked the director of the well-known company Heros d.o.o. from Split, Mr. Mario Perkovic, to answer some of the questions that will probably interest you.
Mario tell us a little more about Heros d.o.o.
We founded Heros more than 15 years ago. There are three main sectors of activity: Architectural design of holiday homes and luxury villas in Croatia - this is our core business, Project management - management and supervision of luxury villa construction projects on the side of investors and Project management and Consulting large projects, we can talk about this sector on another occasion.
So the company Heros d.o.o. is also engaged in designing and constructing luxury villas in Croatia?
Designing and managing luxury villa construction projects is our specialty and passion.
What is important when choosing a designer for a luxury villa?
As in any business, it is important that the office that designs your future luxury villa in Croatia has experience in what it does and that other associates in the team are just as good and experienced, I mean subcontractors for electricity, mechanical engineering, etc. Of course, it is also important that the client likes the general aesthetics and architectural ˝signature˝ of the office, which is actually the first thing the client likes when choosing an architectural office.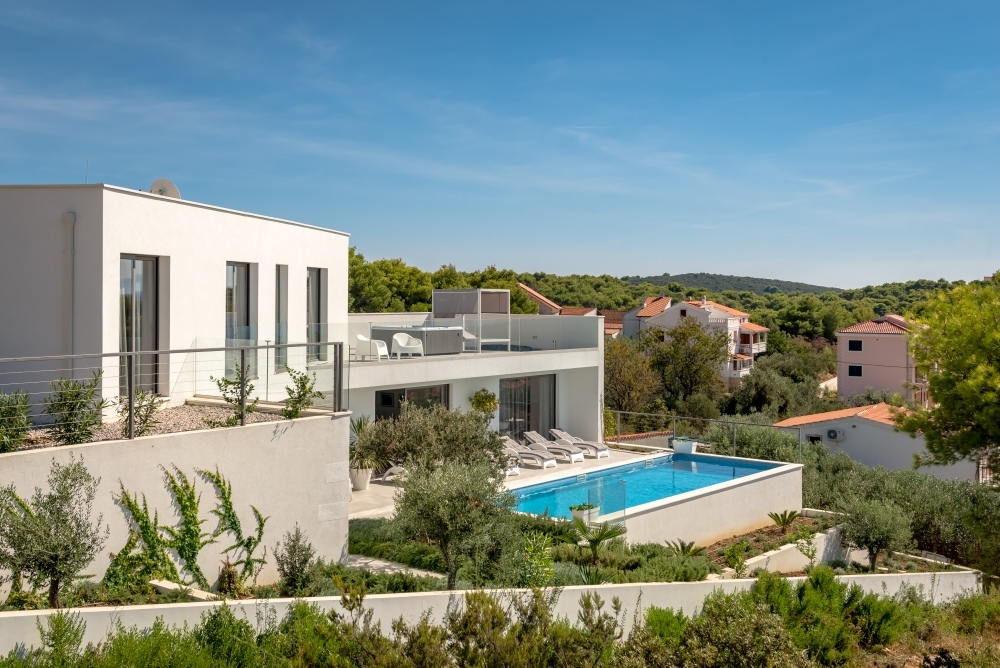 What are the steps in obtaining a building permit for a luxury villa in Croatia?
The first step is building plot. Sometimes clients already have a building plot. Sometimes they are just looking for it or are about to buy land. It is important to note that it is not possible to obtain a building permit to construct a luxury villa in Croatia on every building plot. There are many other conditions that land must meet to obtain a permit - from the conditions from the spatial plan, waiting for a lower order plan, or the access road itself, which exists but is not adequate to the spatial plan for obtaining a permit.
We had a lot of projects where clients bought land before they contacted us. It is impossible to obtain a building permit until all the prerequisites are resolved, which can sometimes take years.
After owning an adequate building plot, the first step is to define the project itself - budget, concept, and project task. It is incredible how many clients do not have a clearly defined concept or budget. The project task starts with those things and the client's wishes for how he wants the luxury villa to look. We then analyze whether all of the client's wishes are possible on a particular building plot. We also advise the client if we see that the concept has failed. After that, we start creating the conceptual design of a luxury villa, and at this step most of the time is lost directly in communication with the client.
The majority of the villas we design also have a commercial component - either the purpose is a sale or tourist rental. As we have a lot of experience in developing such projects, especially luxury villas, we help clients a lot in honing their ideas and concepts.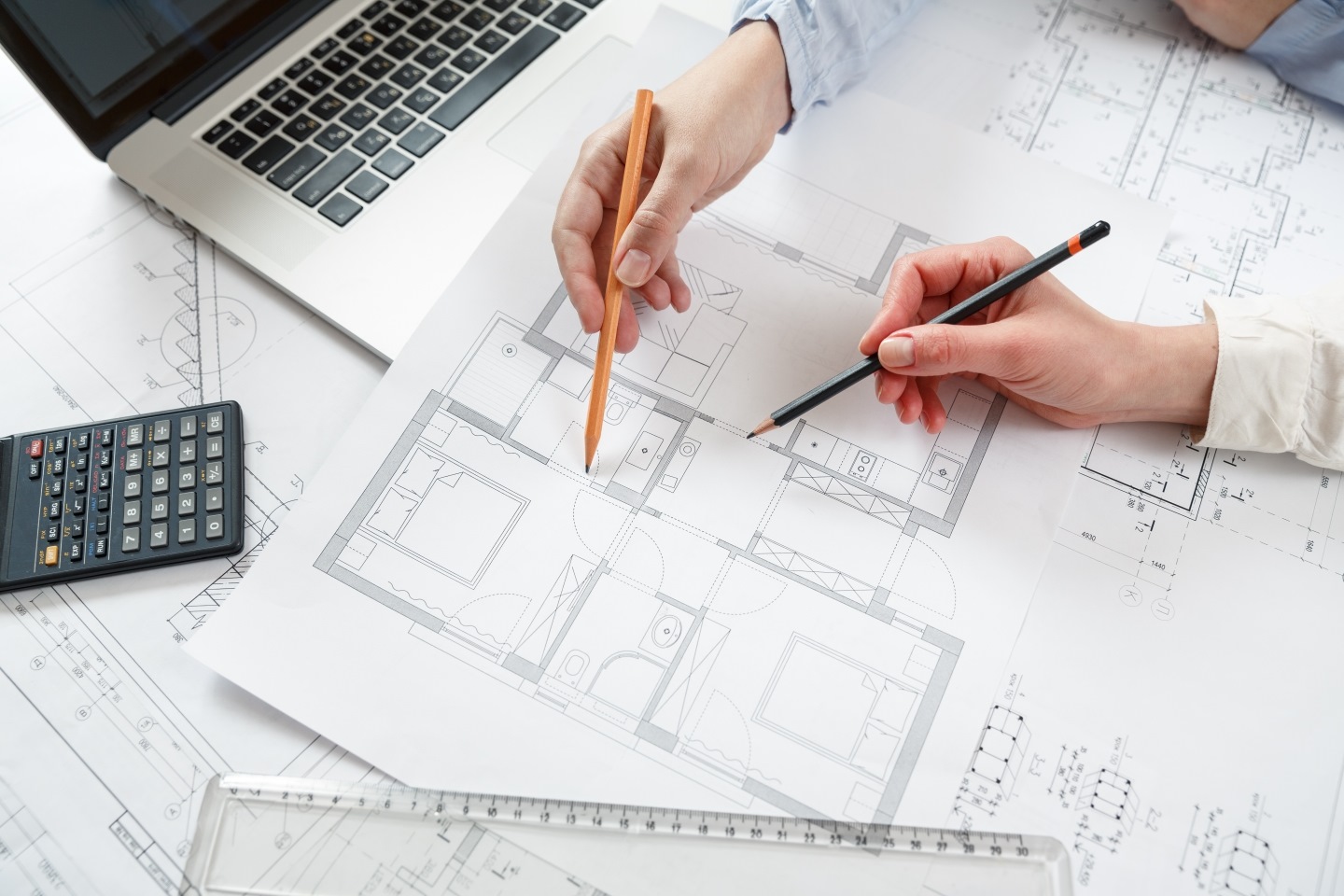 What are the average prices of villa design today?
Today, the market prices are from 25 € - 35 € per gross projected square meter of the villa in Croatia. We think that design is greatly underestimated, especially in our case and in the case of other offices dedicated to the project at a higher level, from the relationship with the client to the technical level of the project and cost estimates. The cost of one such villa under construction is € 700,000, without land, and the cost of preparing the entire documentation is € 10,000. That is absurd.
How long does it take to obtain a building permit for a luxury villa in Croatia?
When the client approaches our office and starts the project, it usually takes 10-12 months to obtain a building permit. Rarely is a permit issued before. Our part of the design goes relatively fast. Despite all the challenges, the conceptual and main projects with the whole administrative procedure initially take 5-6 months. The procedure of issuing a building permit usually lasts an additional 5-6 months with all the procedures, from handing over the documentation, waiting for the clerk to review the documentation, starting an e-conference, calling neighbors, printing a building permit…
We don't blame the clerks too much either because they are objectively overloaded. The same office for spatial planning, which has 5 employees, handled 50 permits a year 10 years ago, and now handles hundreds, in addition to other jobs that clerks have. And the number of them is not increasing.
What does this say about the investment climate and approach to investing? 
Every luxury villa in Croatia under construction means a communal contribution to the local community and a consequent improvement in the infrastructural conditions in the area. It is not clear to us that the government does not recognize this as a big problem and does nothing in the organization and reorganization of the Office for Spatial Planning and Licensing.
What kind of villa design (shape, type, content) do your clients most often choose, and do you have any advice on the style and design of the villa for anyone who intends to build a luxury villa in Croatia?
We could say that 60-70% of clients are looking for modern architecture, and the rest more traditional. However, it is important to note that the implementation of traditional materials (stone, wood) is required in modern architecture, while the implementation of modern materials (glass, iron) is often required in traditional forms. It is crucial to fit a luxury villa into the space, certainly not to do aggression on the space in form and content.
So when we get a building permit, we can start building luxury villa in Croatia. What do we need to start construction?
After the issuance of the construction permit, and if we take over the management of project construction and supervision, we develop a specification of materials and equipment with the investor and complete the preparation of detailed cost estimates. After that, we organize a call for tenders for works, do an in-depth analysis of potential contractors and their bids, select one contractor with the investor and start detailed negotiations.
After we contract the works, the project starts with the construction, and we monitor all aspects of the building process and manage relationships of everyone included in it as if the project is ours. The investor can be more or less active, but the project must be built to the highest standard.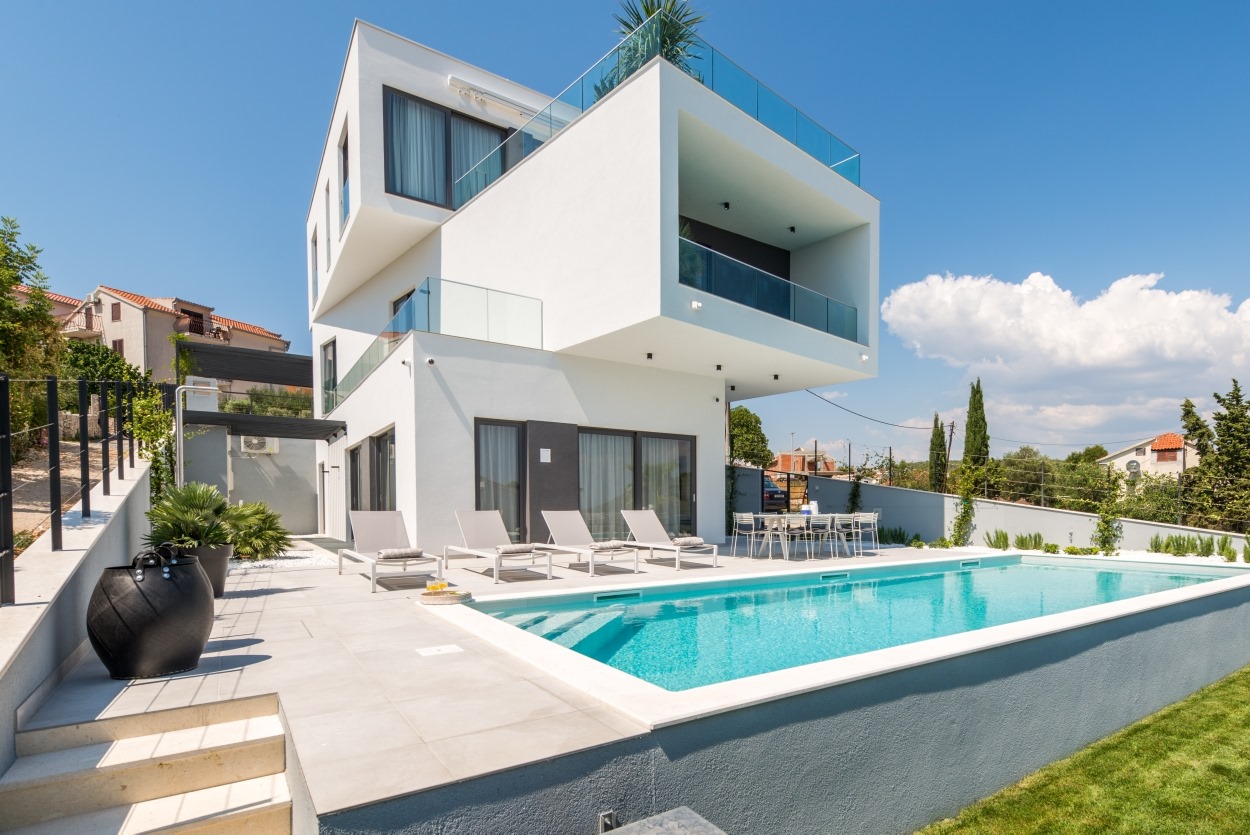 How important is it for an investor to have a detailed financial plan and cost estimate before construction?
This is important not only before construction but also at the beginning of the design, and all in order not to design a villa that will financially exceed all the capabilities of investors. On the other hand, it is very important that the funds for the construction of a luxury villa are insured so that everything goes smoothly when paying the contractor. Big problems arise when payment is late, affecting work dynamics and overall quality.
We assume that apart from the financial aspect, the choice of the main contractor is the most important in the whole process? What advice would you give to future investors on how to choose a contractor?
The situation with quality contractors in the market is a big problem. Lack of a quality workforce significantly affects contractors. On the other hand, the demand for contractors is high. Contractors often contract the construction of several villas, which they are not objectively able to do. There is chaos on construction sites that affects deadlines and quality, especially on the quality of construction of a luxury villa or holiday home.
How important is the supervision of works?
Supervision is crucial not only for quality control but also for setting quality standards for works and projects. It is perhaps even more important for luxury villas to manage the construction project in combination with quality supervision. We always offer supervision and project management in a package. Our clients are always foreigners or those who feel like them - clients who live abroad and are our roots. To them, our service is perfect - someone thinks and takes care of all aspects of the project, anticipates and solves problems, and does everything necessary to make the project a success.
This is especially crucial for luxury villas - the materials and equipment used, the standard of all works, and especially the finishing. It is simply a level to which people in this business are not accustomed.
What would you advise investors to pay special attention to when performing works?
It is not up to the investor to take care of it. The investor needs to find a quality option for supervising and managing projects. Investors cannot be expected to lead the project as we run it because it is a daily job for us, and we have many years of experience. It is also important that the team that the investor sets for these tasks has experience in luxury villa projects because they are really very delicate projects.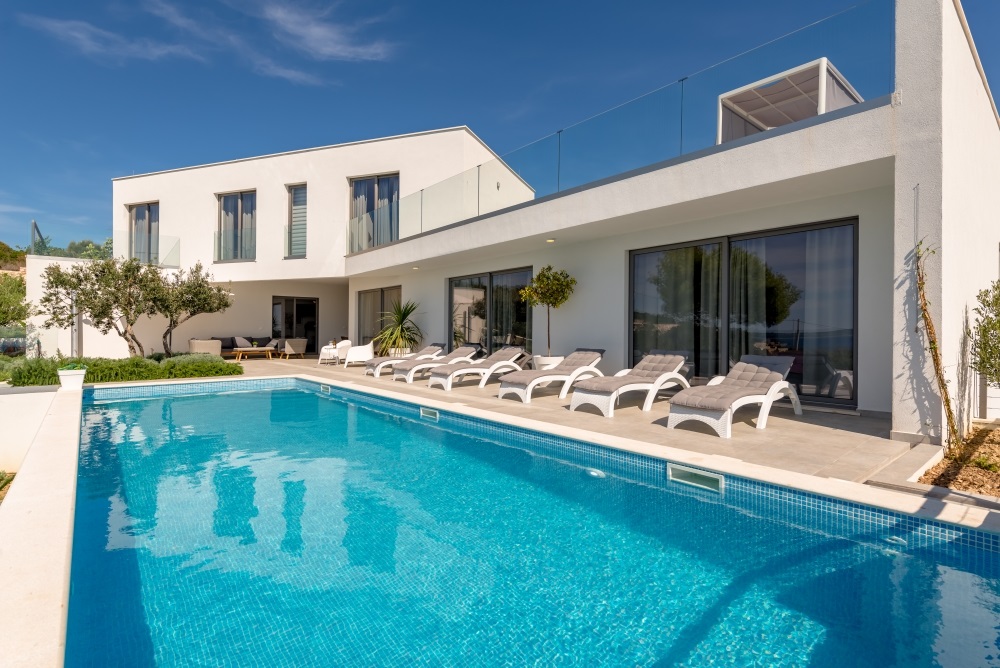 What is the average cost of building luxury villas today, and what do you expect in the future?
The last couple of luxury villas we were involved in were priced for about € 2,000 + VAT per projected gross square meter. We are talking about the total construction cost, including the landscape, to a high standard. So the average villa of 300-350m2 on an average plot of 500-800m2 costs about 600.000-700,000 € + VAT with all costs involved in construction and project management. I don't think prices will fall. It can only rise.
How much did COVID 19 affect construction prices?
Material prices have risen by 15-20%, delivery times have lengthened and become uncertain, labor costs have also increased.
What do you think about green and environmentally friendly construction?
It is certainly the present and the future. We are trying to implement some of the ideas of green building in our design present. Our team members have also completed training organized by the Council for Green Building in Croatia, and we are constantly monitoring trends in green and ecological construction. The legislation itself is already partially harmonized, and all villas we design must be in A energy class. There is certainly space for improvement, but investors and all other participants in the construction are increasingly aware of ecology and sustainability as important factors in their investments and projects.
We hope that we have helped you at least a little and removed some doubts. Of course, after you finish building your luxury villa in  Croatia, become a part of the Home Rent agency.
Croatia in Style
Croatia Travel Blog