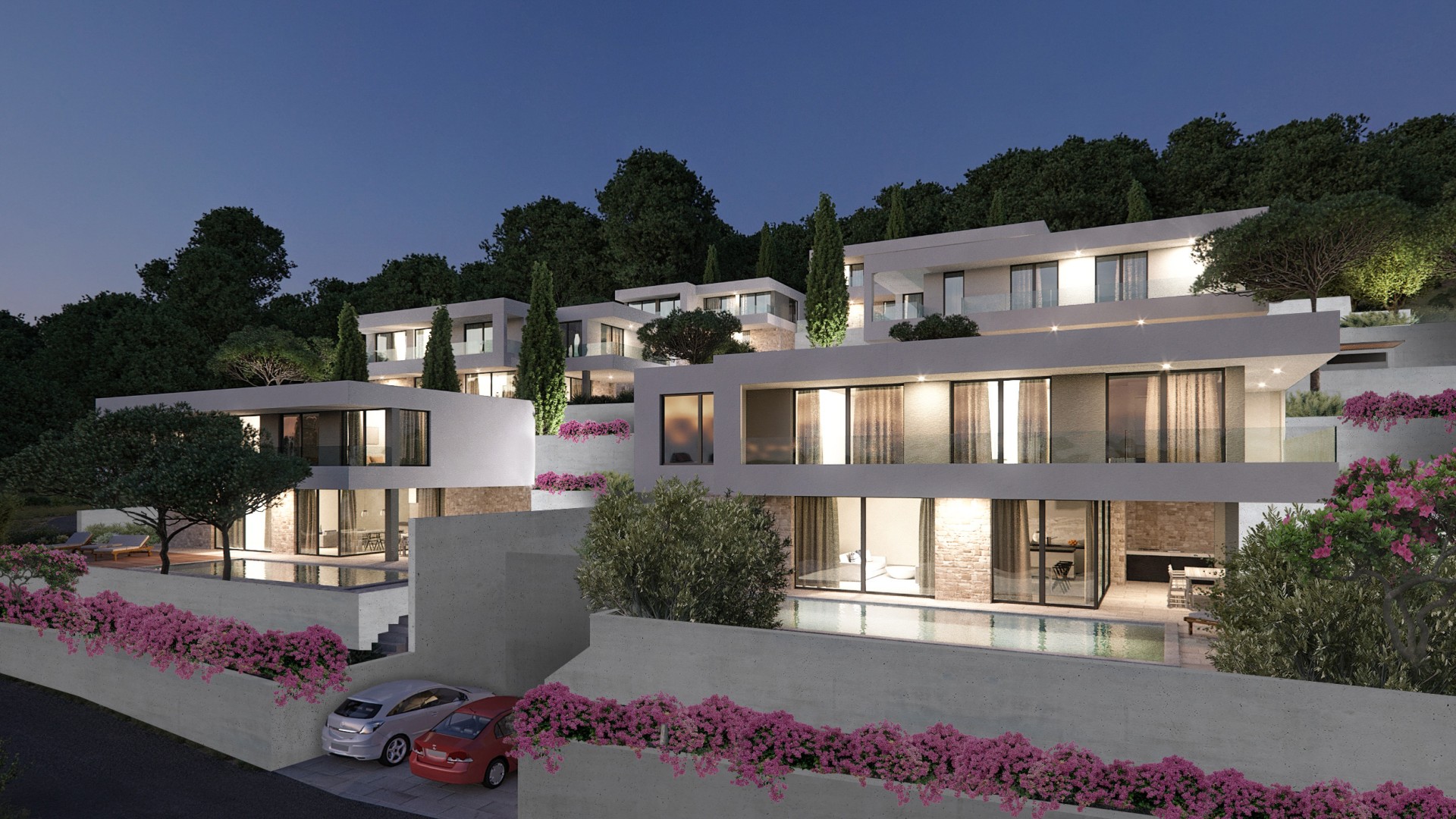 How to buy a luxury villa in Croatia
How to buy a luxury villa in Croatia
Croatia as a tourist destination has experienced a great upswing in the last 5 years. In addition to excellent tourist results, hundreds of new luxury holiday villas are built in Croatia every year. Investments in tourism and the construction sector follow this tourist upswing, and you can find construction sites for new luxury villas in Croatia all along the Adriatic coast. What is the situation on the luxury villas market, and what is the safest way to buy a luxury villa in Croatia is what we talked about with Mr. Marko Pažanin, CEO of Croatia Sotheby's International Realty:
Mr. Marko, what is the most important thing in the process of buying a luxury villa? Why is it important for the seller and the buyer to have a reliable real estate agency?
I think that within this question lies the answer, what is most important when buying a luxury villa, and that is an experienced agent and an agency for mediation in real estate transactions. Experienced and renowned agencies guarantee both buyers and sellers complete safety in the first place in the realization of the entire procedure, especially when it comes to the mandatory and detailed legal checks of all documentation that every real estate goes through. Sotheby's International Realty® represents prestigious clients with refined taste and has been the most preferred brand in the luxury real estate market since 1976, and Croatia Sotheby's International Realty is a reliable partner during the entire process of buying and selling luxury villas in Croatia, with the highest degree of discretion and professionalism.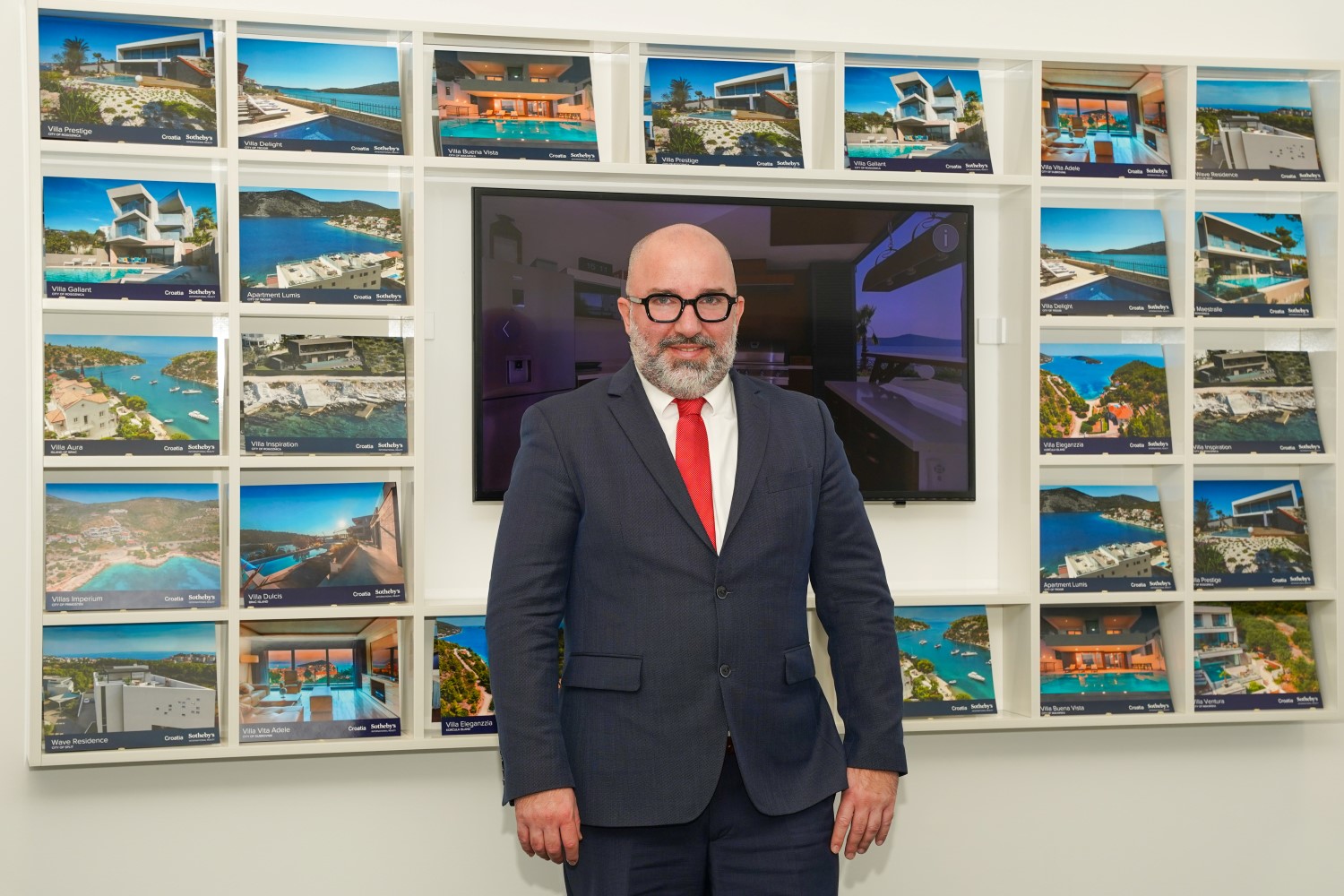 When it comes to buying real estate in Croatia, what are the current requirements on the market?
Demand for luxury real estate has never been higher. The biggest demands of the market are at the same time the ones that the Croatian market has the least, namely luxury properties in the first row by the sea. The demand for such villas is high, but in reality the number of such villas is the smallest. In general, Croatia has a real lack of high-end luxury properties. Today, luxury villas include a lot of estates that belong outside the luxury category, but people treat them like the luxury category. Still, in my opinion, they exclusively belong in the category of modern villas, and there is no shortage of such villas on the market.
How interesting is the Croatian market to international investors, and who dominates among them?
In recent years, the Croatian real estate market has attracted increasing interest from foreign investors, especially from countries such as Germany, Austria, Slovenia, the Czech Republic and Poland. The Croatian real estate market offers good value for money and a favorable investment climate, making it a promising destination for real estate investment. The transition to the euro and entry into Schengen is also in our favor.
Overall, the Croatian real estate market is extremely interesting for international investors, especially those who are looking for investment opportunities in the form of buying luxury villas for rent or buying land for the construction of the luxury real estate.
What is the most important thing for clients who buy luxury real estate in Croatia, so that the purchase process goes smoothly and without complications?
For clients looking to buy luxury real estate in Croatia, it is important to consider the following factors to ensure an easy and simple process:
Knowledge of the local market: Understanding the local real estate market and being aware of current market trends can help you make the right buying decisions.
Effective Communication: Maintaining precise and effective communication with the seller, real estate agent, and other relevant parties can help ensure a smooth and seamless purchase of a luxury villa.
Financial planning: Every real estate buyer should clearly understand the financial aspect of the transaction and have a plan for all potential costs.
Due Diligence: It is important to thoroughly research the property you are interested in and conduct due diligence to ensure there are no hidden issues or complications.
Legal Assistance - Brokerage Agency: It is important to have an experienced agent who is familiar with local real estate laws and regulations. An agent can help you understand the legal requirements for buying a property and ensure that the transaction goes smoothly and legally.
By following these steps and cooperating with the Croatia Sotheby's International Realty team, clients can increase their chances for a successful purchase of luxury real estate in Croatia and achieve continued cooperation with a renowned agency for renting luxury villas. In order to ensure carefree ownership of real estate for tourism in Croatia, we also recommend the quality property management service.

How important is the property's location, and does it play a decisive role in the purchase?
The location of a property can play a decisive role in the purchase and it is one of the most important factors to consider. The location of a property can affect its value, rental income and general popularity. Some of the key factors to consider when evaluating a property location include:
Proximity to Amenities: Properties located near shops, restaurants, public transportation, and other amenities are generally more desirable and may command higher prices.
Accessibility: Easy access to major roads, highways, and airports can be an important factor for customers who travel frequently.
Safety: Properties located in safe areas with low crime rates are generally more desirable and may command higher prices.
Local attractions: properties located near popular tourist destinations, parks and other recreational areas may be more desirable and have greater rental potential. In Croatia, this particularly applies to proximity to the sea and access to the sea and beaches.
Location is a key factor to consider when buying a property, as it can have a significant impact on property value and rental income. Buyers should carefully evaluate the location before purchasing to ensure their investment.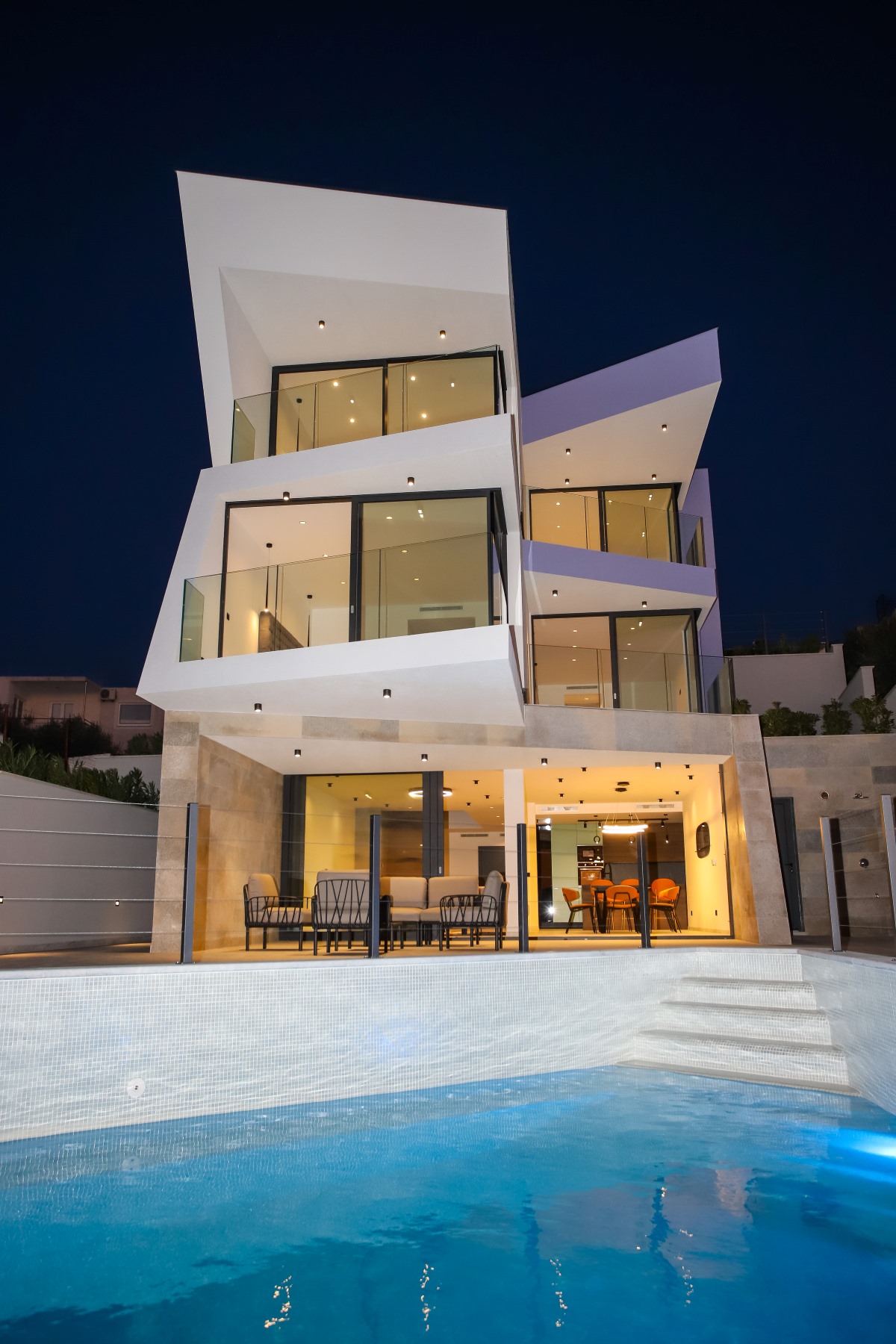 What trends in the real estate market await us through 2023 and what advice would you give to investors?
The real estate market is constantly evolving and the trends for 2023 are likely to be influenced by various factors such as the economy - inflation, technological advancements and buyer preferences. Some of the trends that could shape the market in 2023 and beyond include:
Increasing number of technology solutions: Technology is changing the way people buy and sell real estate, with more buyers and sellers relying on online tools and platforms to conduct transactions.
Rising demand for sustainable properties: As consumers become more environmentally conscious, demand for energy-efficient properties with sustainable features is expected to increase.
Increasing emphasis on green construction: Green construction, which, considering global factors, influences the minimization of energy consumption and among the new generations of investors, increasingly popularizes smart home systems, which are expected to become more and more available.
Continued growth of the rental market: It is expected that the rental market will continue to grow, which will lead to greater investments in the construction of new buildings.
Tips for buyers and investors:
Plan for the long term: Real estate investments tend to be long-term investments, so it's important to consider how the market and the property itself can change over time.
Do your analysis: Research the local real estate market, property values, and potential rental income to make sound investment decisions.
Work with professionals: Consider cooperating with Croatia Sotheby's International Realty when buying a luxury villa in Croatia. Our agency will help you in a professional way in making the right decisions about buying real estate and guide you through the entire process without stress and with all the necessary help and advice.
We hope that this article will help all future property owners in their buying process, and for all those who want to spend at least part of their vacation in luxury villas in Croatia, take a look at the HomeRent Agency's offer.
Croatia in Style
Croatia Travel Blog