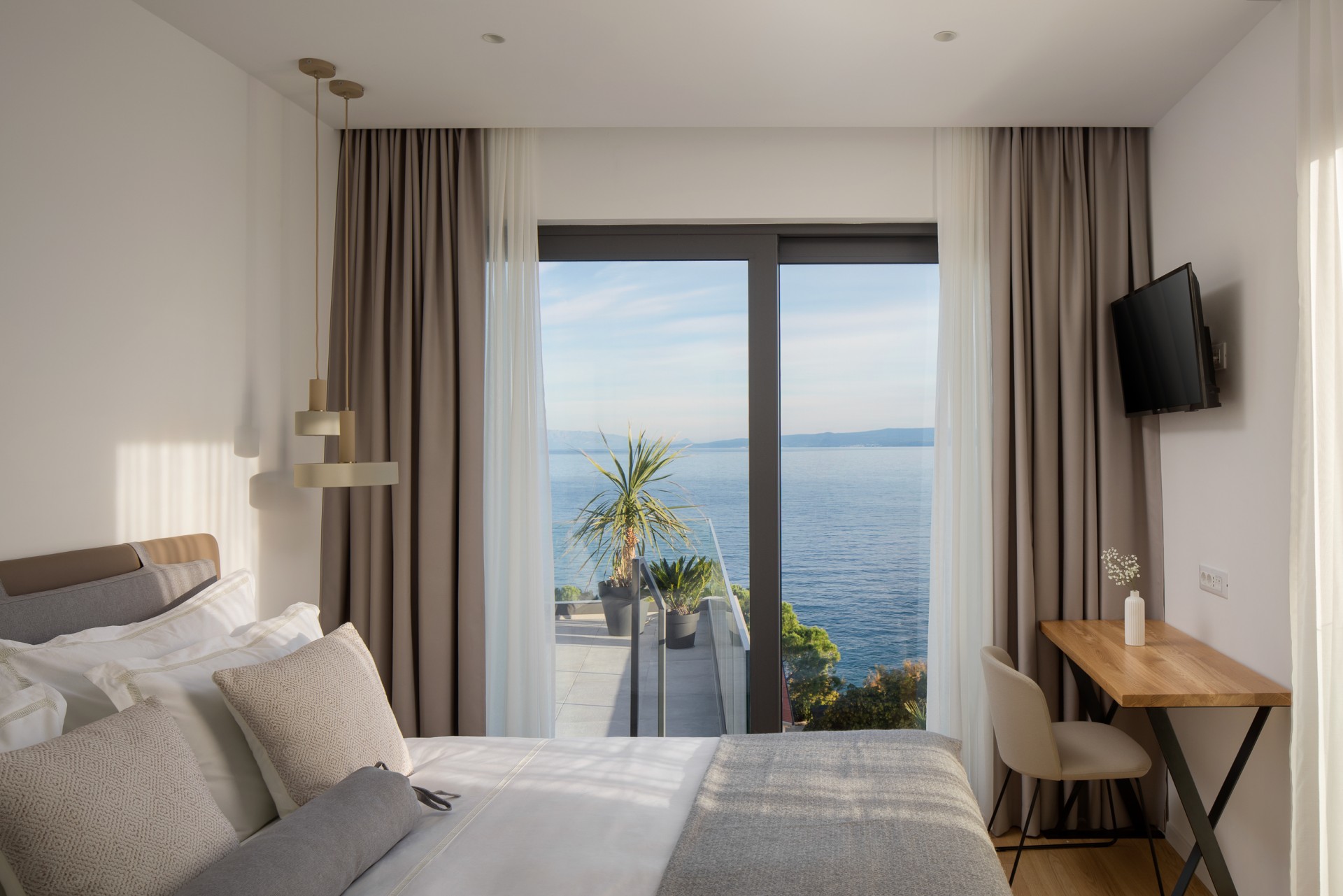 How to design a luxury villa for rent
How to design a luxury villa for rent
You are building and equipping a luxury villa in Croatia, and you do not know in which direction you would go? What colors, materials, and equipment design to choose for your future luxury villa in Croatia. For answers to these and many other questions related to the design of luxury villas, we asked Mrs. Ana Perišin Stipoljev, an interior designer.
Ana, You have been designing and furnishing luxury villas for some time?
Yes, my interior design studio Koras d.o.o. is specialized in furnishing residential properties, which are mainly villas for rent and tourist facilities.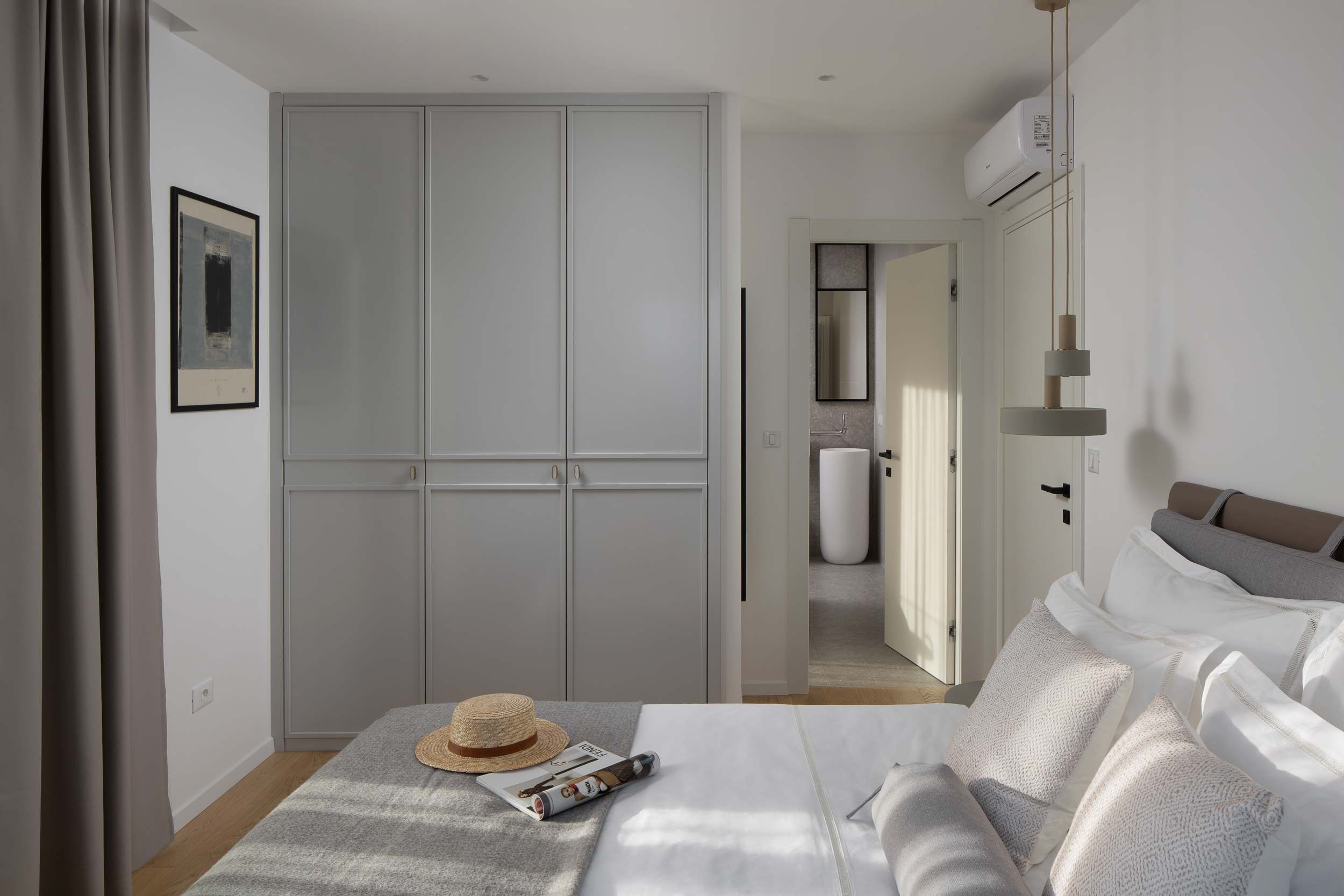 What design of today's luxury villas in Croatia prevails and why?
What prevails in the market is not what should prevail. The real estate market is quite saturated with similar properties of average quality and appearance. In order to stand out from the crowd, something more than average is required, which is why interior design is very important.
Investors often furnish villas in Croatia themselves, which is not the happiest solution. The villas that designers worked on them always stand out and sell better in the market.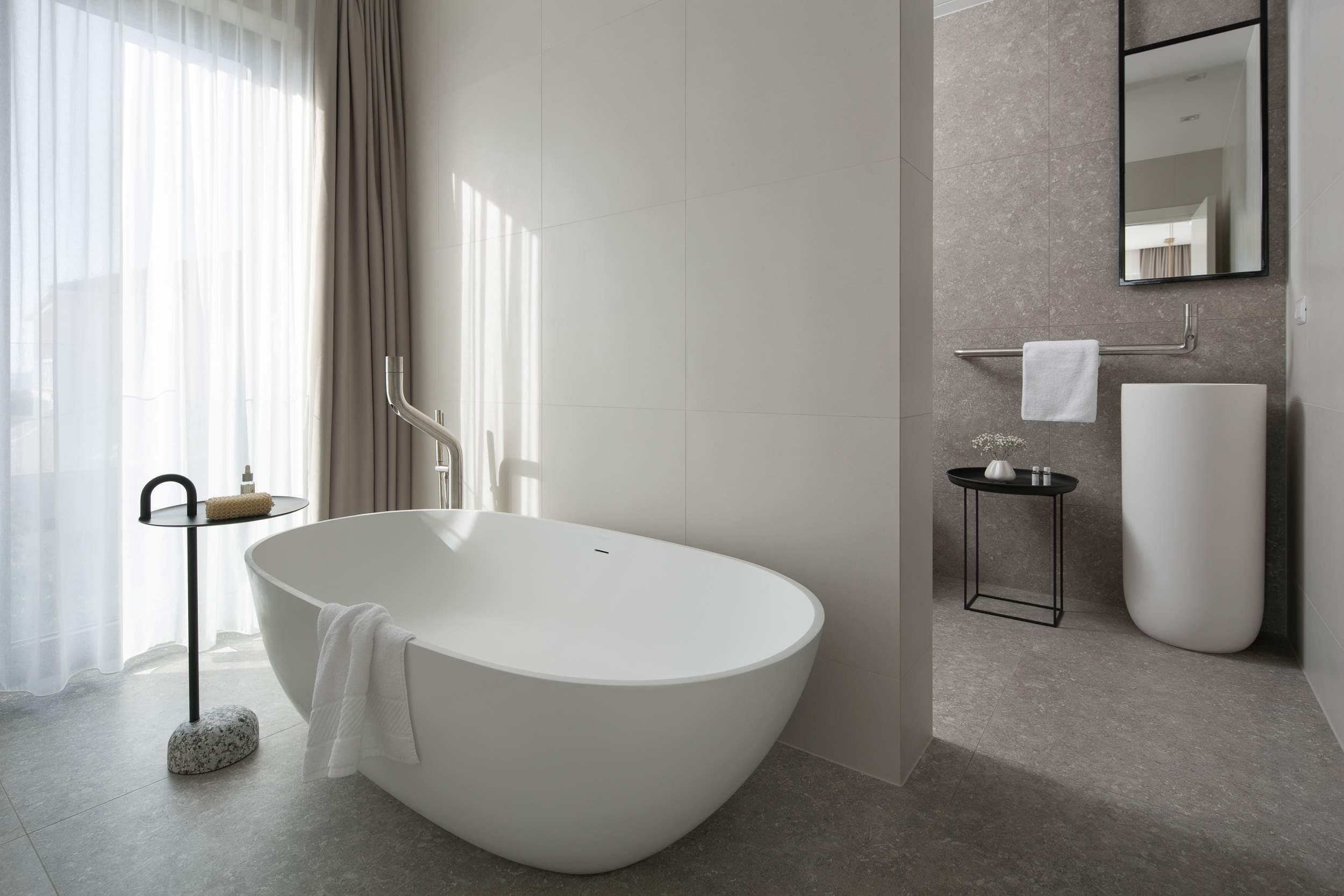 What is the best way to equip a luxury villa and what to look out for?
A luxury villa should be a luxury villa - equipped with modern technology, functional, and of course, beautifully designed. It doesn't have to be all the most expensive, but it has to make sense.
I pay close attention to detail in the villas where I work, especially if the property is for tourism. The choice of textiles, lamps, paintings… all this is very important and really makes a difference.
How long does it take to furnish a luxury villa in Croatia on average after the workers leave?
Since time is always lacking, equipping takes place in parallel with the final construction work. After the workers leave, everything can be finished in just a few months.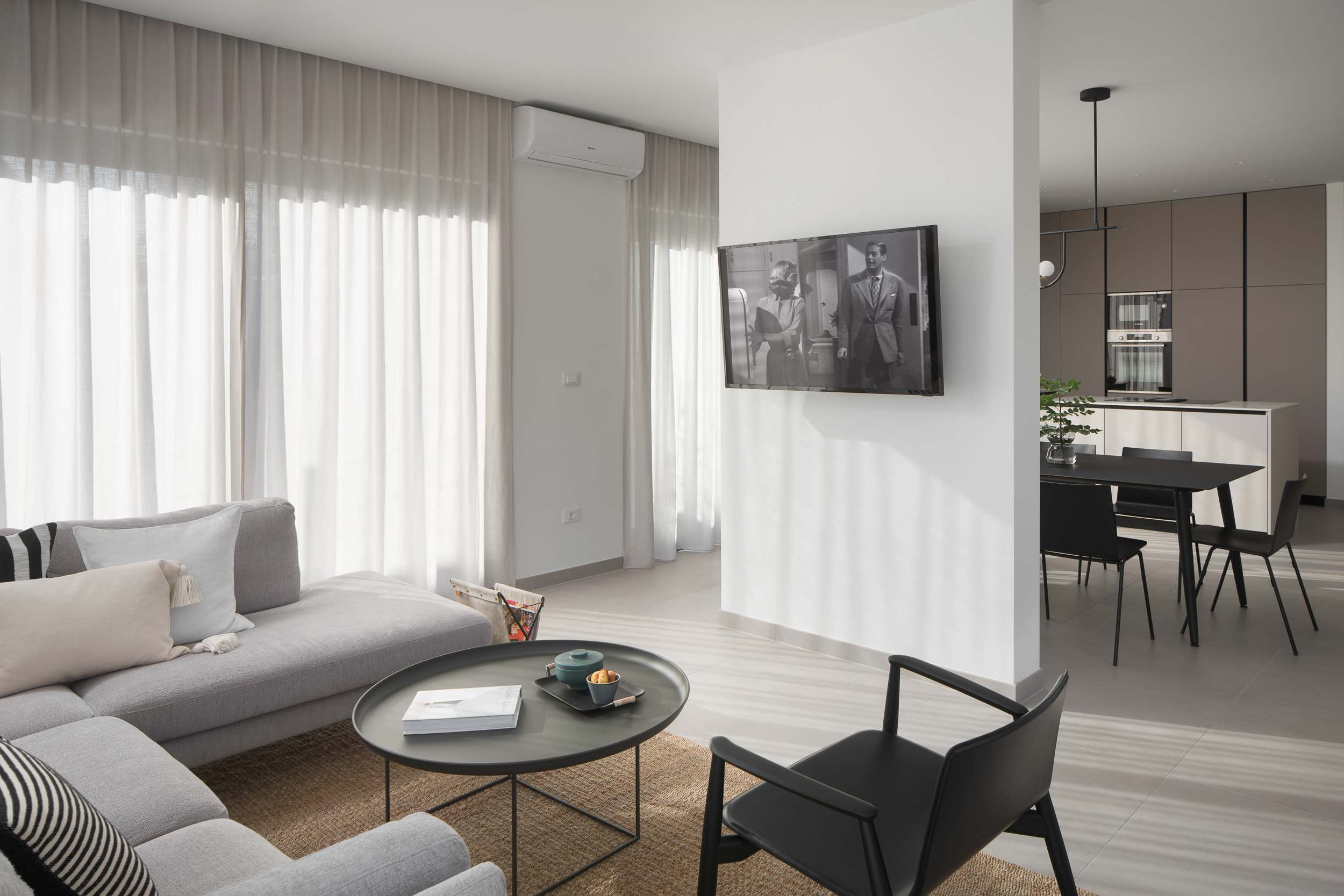 You are involved in selecting lighting, bathroom equipment, monitoring all the work, and whether the equipment is installed as intended?
I've been involved in a project most of the time after buying land and architectural designing, and that's the best way. When rough construction work begins, bathroom equipment and lighting must be selected. All this can be done later, but in this way, we speed up the whole process and avoid unnecessary corrections. I follow the process of creating a villa to the very end. My job is done when professional photos of the finished property are taken.
What materials are most used today in the construction and furnishing of luxury villas?
The materials used depend on the project budget itself. However, it is still difficult to get by without the high-quality porcelain represented today in large formats and very attractive. Recently, micro cement is also popular - cement coating for floors and walls. Personally, I really like wood, especially wooden floors, because it gives a feeling of warmth and comfort.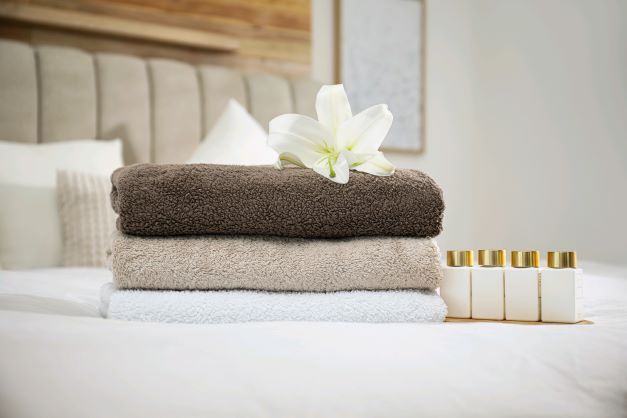 What colors are best to use in the design of luxury villas?
Neutral tones never go out of fashion, and few eyes will mind.
How to achieve a wow-effect?
Unfortunately, there is no single formula, and each property should be approached individually. The harmony of the interior and the details are very important to me. They can really transform an entire property. Behind every exceptional interior, there is always a lot of work and planning. Almost no successful interior design has happened by accident.
Are expensive things at the same time and high-quality things?
Expensive things are not always the best quality things, but as a rule, beautiful things are most often expensive.
An interior designer is exactly the person who will know best how to combine some expensive and some affordable items to achieve the best effect.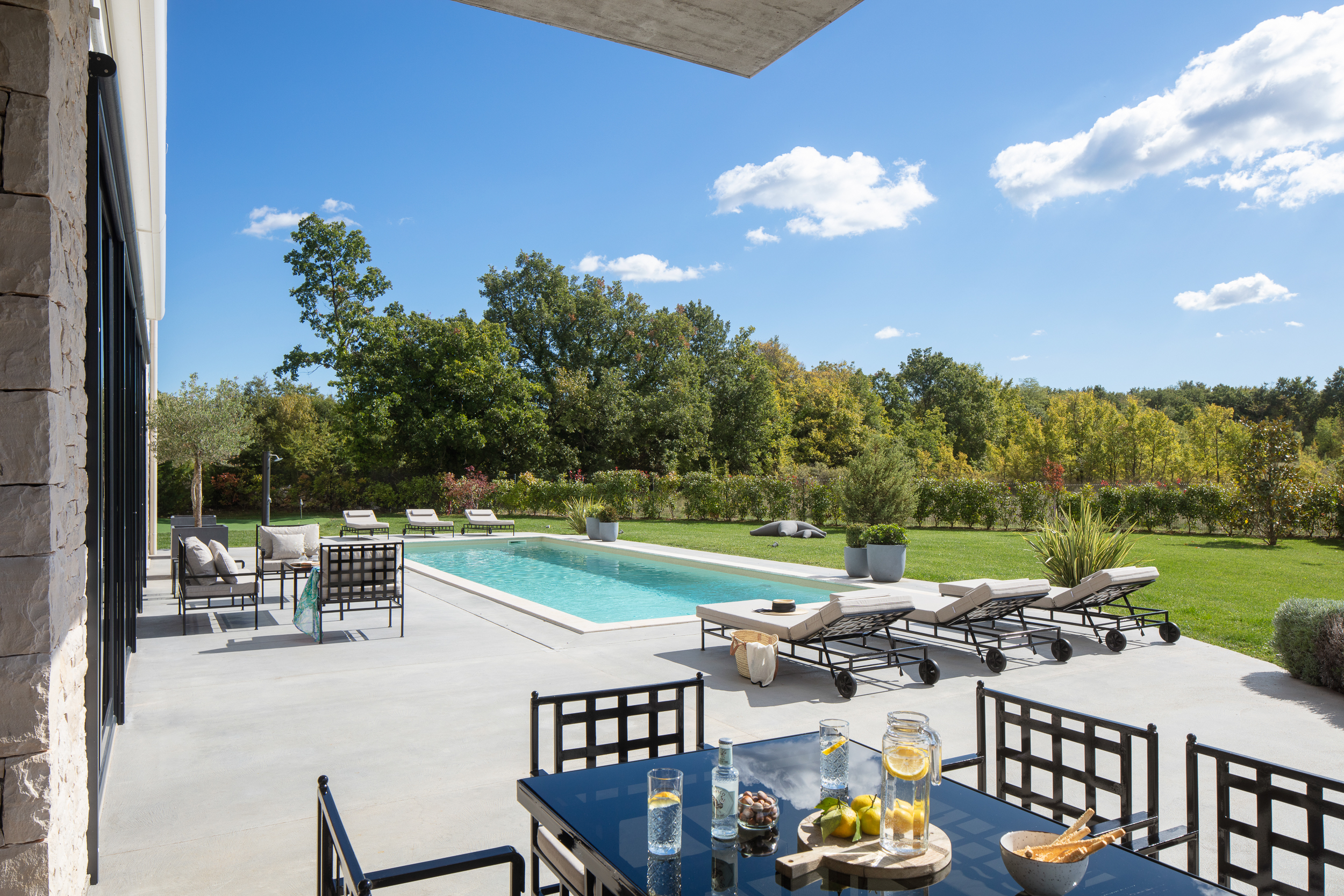 When decorating and equipping a villa, what to look out for special attention to?
In my opinion, the most important thing is the project itself. It must be meaningful and functional. Rooms and bathrooms should be of decent size, kitchen and dining room size to keep track of the number of rooms.
Interior design should not be trendy but contemporary. Designers are the ones who best recognize what is a trend that will go out of fashion next season, and what is a quality design that lasts. Also, the overall impression of the interior is very important, not the individual choice of items, and of course, that the whole property is stylistically harmonized.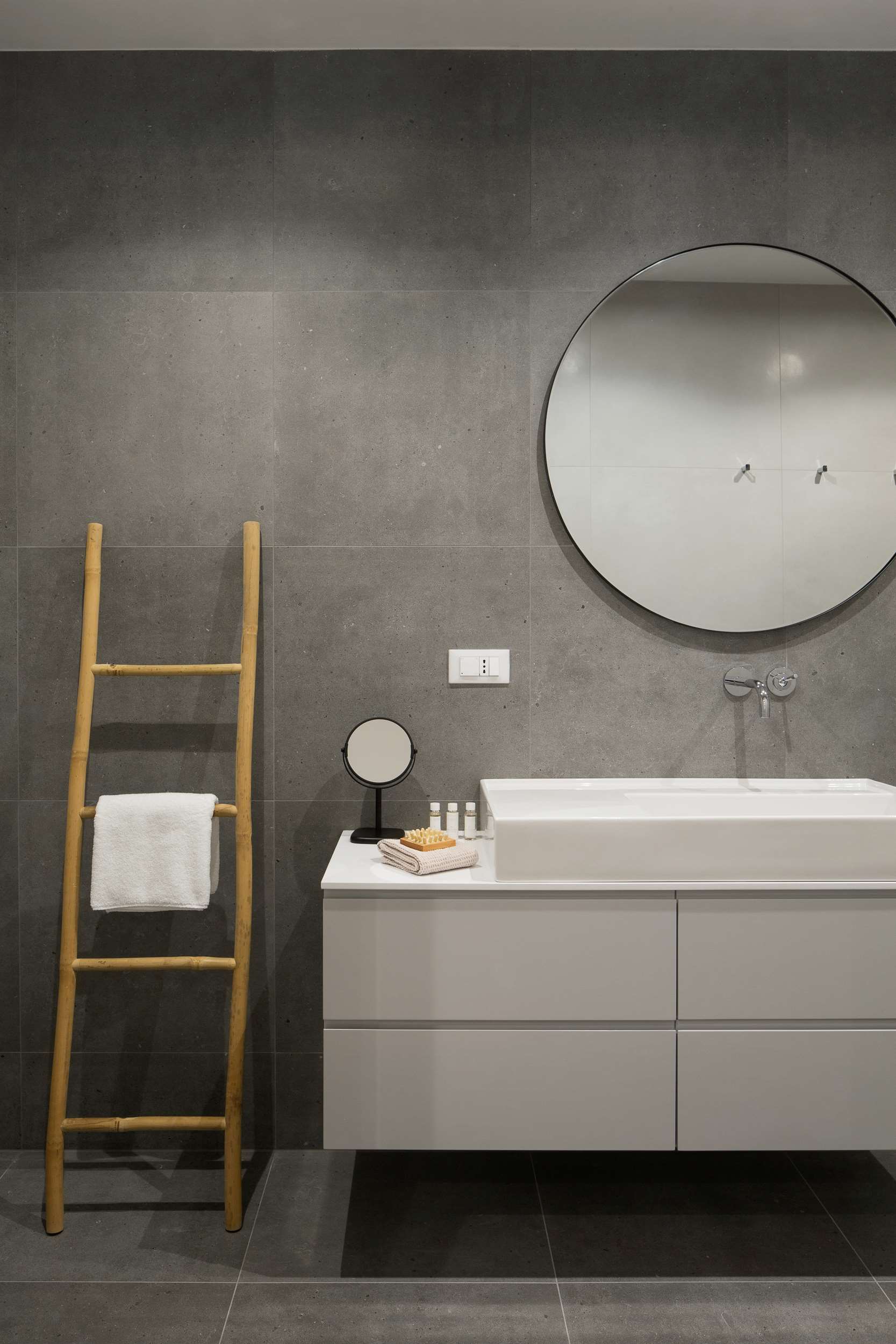 Do you have any advice for those who are just starting to design, equip and decorate their luxury villas?
I would advise them to inquire well about prices and have someone from the profession make a detailed cost estimate for them. I often came across properties where the construction itself cost a fortune, and the interior was 'poor' precisely because of the poorly allocated funds. The result is very bad in that case.
---
We hope this article has helped you. More useful information for owners of luxury villas in Croatia can be found on the Home Rent blog page Croatia in style.
Croatia in Style
Croatia Travel Blog