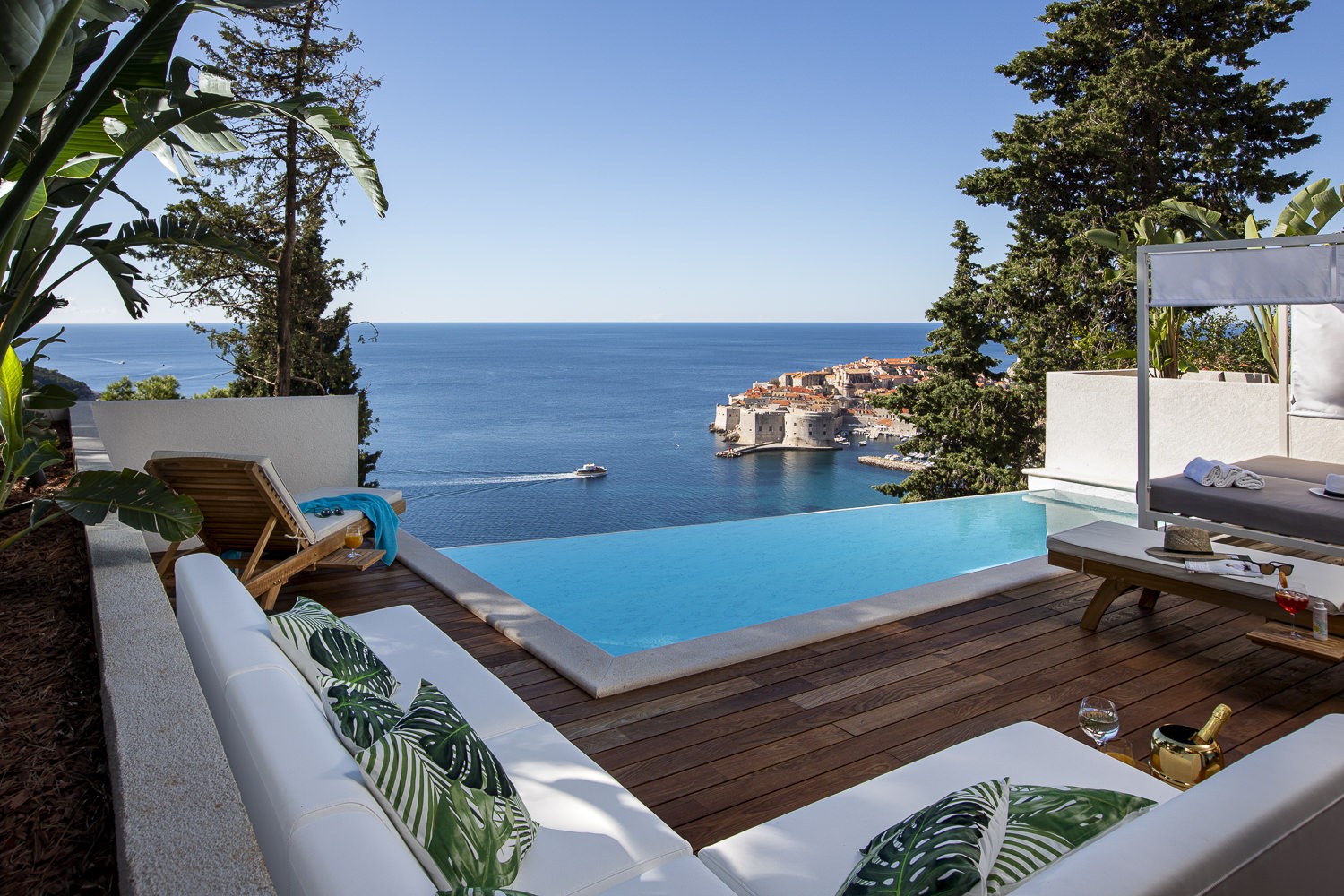 Luxury real estate Croatia – buy, sale or rent
Luxury real estate Croatia – buy, sale or rent
Croatia has experienced a complete boom in luxury real estate in the last few years. There is almost no place on the Croatian coast where luxury villas have not been built or are being built. From the island to the hinterland, there is an obvious increase in luxury real estate in Croatia. According to research conducted by the Home Rent agency, the number of luxury properties for tourism grows by 8% every year.
What are the trends in luxury real estate in Croatia? Is it better to build and sell or rent real estate? If you are a foreigner, is it worth buying a luxury property in Croatia?
Two experts will answer these and several other interesting questions in the sale and rental of luxury real estate in Croatia. Božo Knez CEO of Knez Croatia Real Estate agency for selling luxury real estate in Croatia and Goran Vuković CEO of HomeRent agency for renting luxury real estate in Croatia.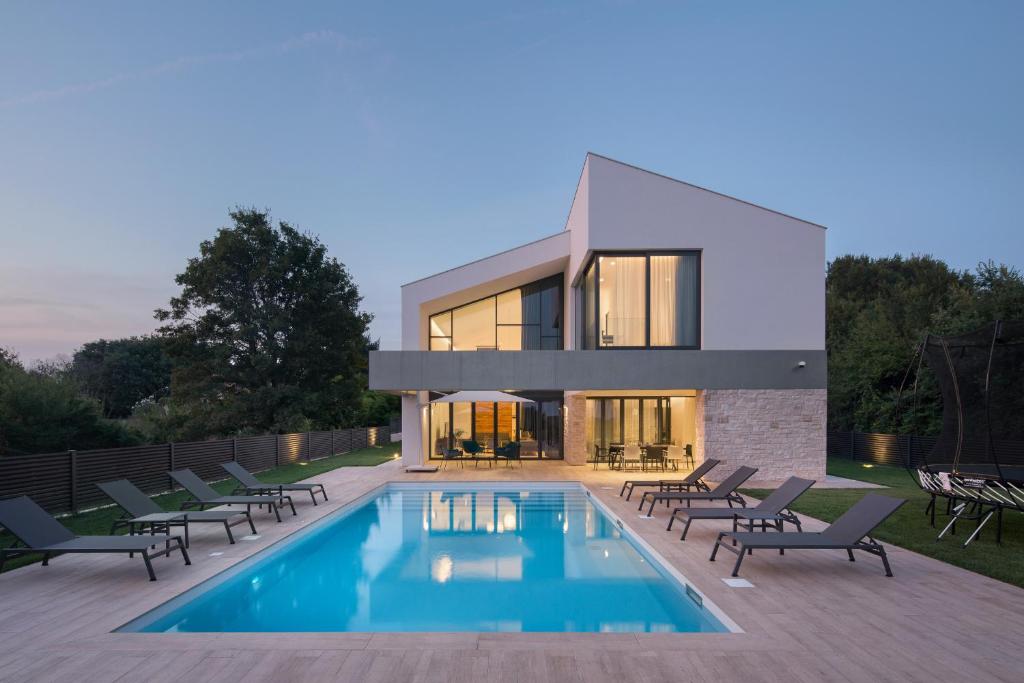 So, Božo, Goran, let's go straight to the main question - sale or rent?
Luxury real estate in Croatia can be an excellent investment for both sale and rent, depending on your financial goals and desires.
Selling luxury real estate in Croatia can be very profitable, as there is a high demand for real estate in attractive locations with high standards. In the last few years, Croatia has become a popular tourist destination, and this has led to an increase in interest in real estate on the coast, near beaches, the sea and luxury resorts. However, when selling a luxury property, you should be prepared for a long waiting period until a buyer is found who will accept a high price.
On the other hand, luxury rental properties can be a great option if you're looking for short-term income. Many tourists choose luxury real estate in Croatia for vacation and this can be an opportunity to make money. However, rental prices for such properties are usually very high, so renting would only be a better choice if the property has a high enough rental price and you can ensure regular occupancy during the season.
When choosing between selling or renting a luxury property, it is recommended that you consider your financial goals, long-term plans and current financial circumstances to decide which option is best for you. It should also be noted that the real estate market is subject to change and that real estate prices are subject to fluctuations, so it is always important to follow market trends and be informed before making a decision.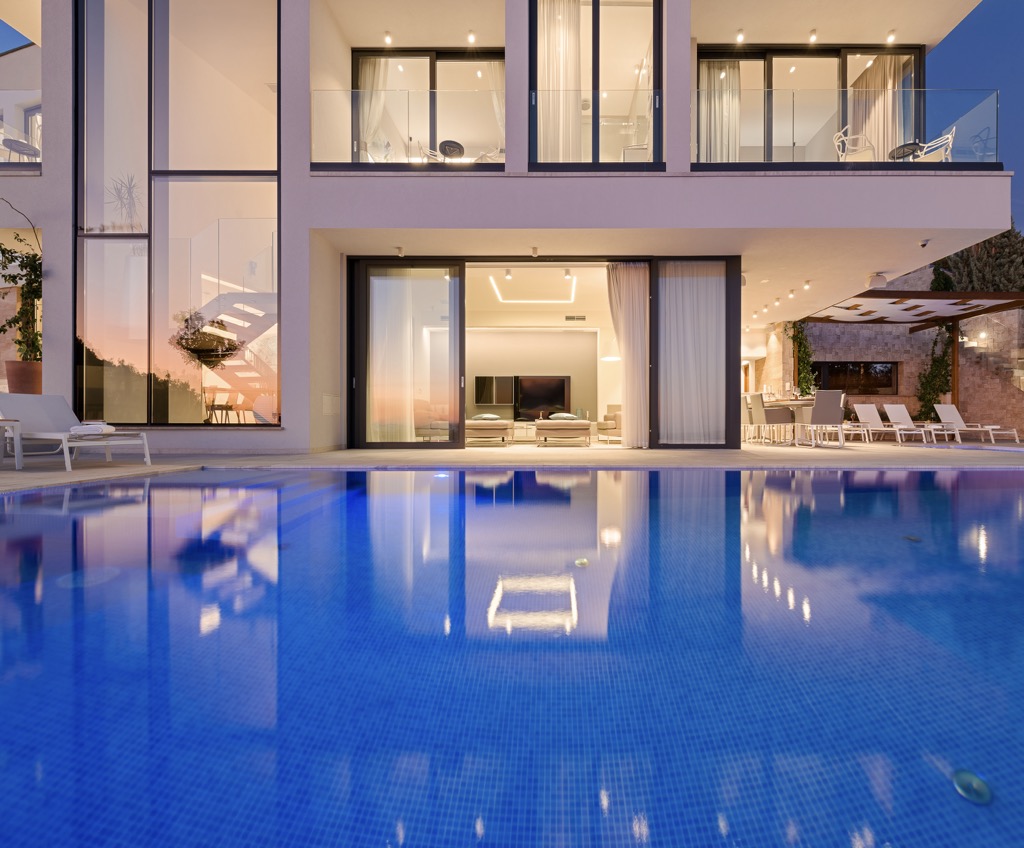 Mr. Božo, what are the current trends in the real estate market? Are prices at historically high levels, and are luxury properties easier to sell than ever, or is that not quite the case?
Currently, there is a large increase in the sale of luxury real estate and prices have increased compared to the last few years. A special increase in prices took place in the last two years, where real estate prices increased by about 20%. One of the reasons is certainly inflation. The easiest to sell are properties located in prime locations at some reasonable prices, while some properties located in less interesting locations are much more difficult to find buyers. In Croatia, there is a lack of ultra-luxury properties for which there is interest.
Mr. Goran, what are the current trends in tourism and renting luxury real estate? Do we have an increase in the number of tourists, overnight prices, and a longer season?
The 2022 season was at the level of 2019, and we expect the same to happen again in 2023. The problems in tourism are definitely the war in Ukraine and global inflation. However, perhaps the biggest problem that all domestic renters feel is the inflation of the number of vacation villas. According to the official data of HTZ, we have an increase in the number of villas compared to 2019. by 25%. It is clear that with the same number of guests as in 2019. not all of them can be rented, especially in the pre-season and post-season. On the other hand, accommodation prices grew by an average of 10%. Croatia has definitely been and will remain a desirable tourist destination.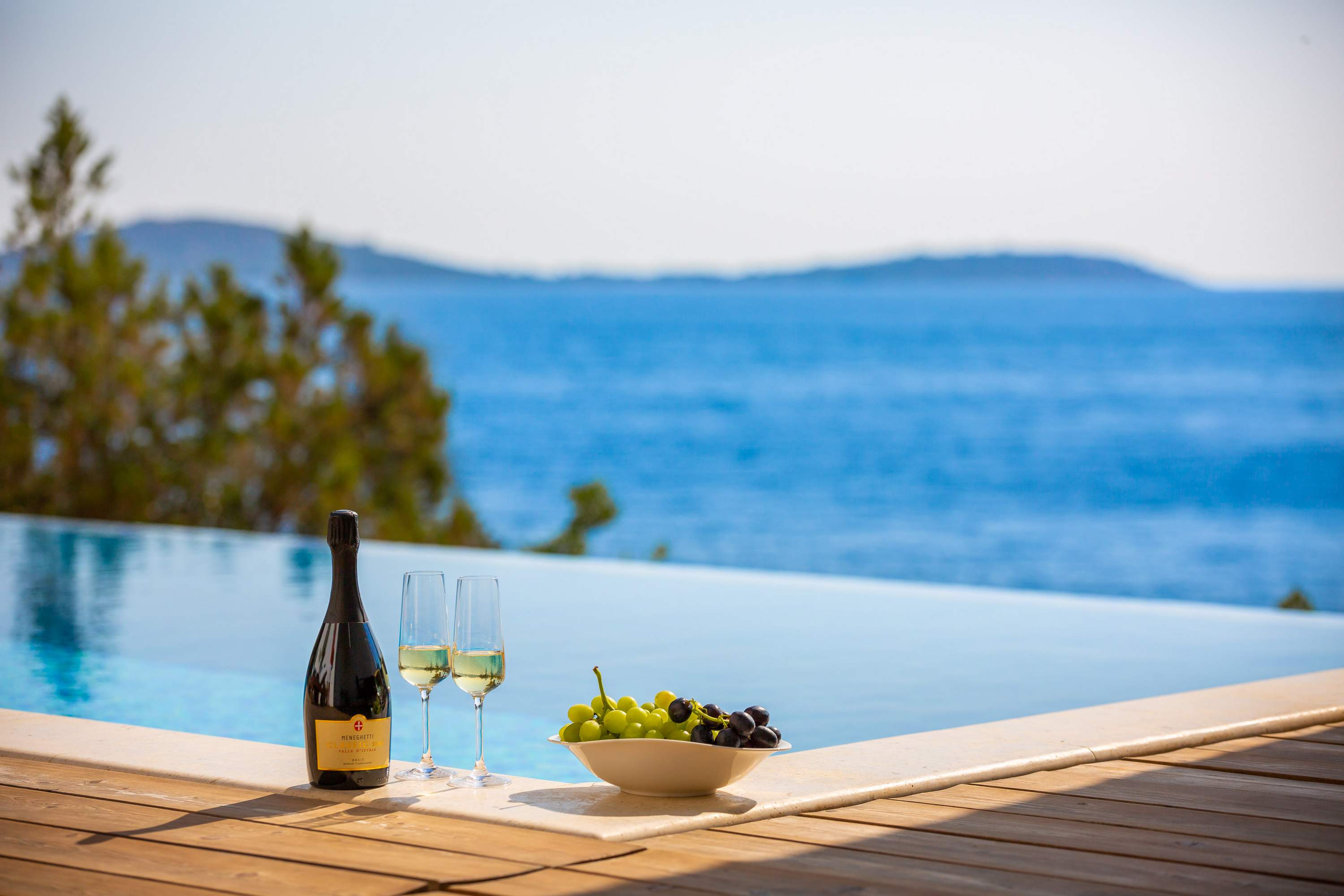 How many foreigners are represented in purchasing luxury real estate in Croatia, Mr. Božo, and what motivates them the most to invest in luxury real estate in Croatia?
Currently, foreigners are the largest group that buys luxury real estate in Croatia. The biggest motive for buying real estate in Croatia is certainly the sea, climate, food, historical sights and of course the people. It should be emphasized that one of the important motives is that real estate brings income in the summer period and then it is seen as a smart investment. The benefit is, of course, that there is no real estate tax in Croatia.
How difficult or easy is it to sell a luxury property in Croatia?
Everything depends on the real estate, its location, and its price. If all these three factors are very good, the property will be sold in 2-3 months. In my opinion, most sellers are selling their properties above the real market price.
What do you think Mr. Božo, what awaits us in the luxury real estate market in the next few years?
I believe that prices will continue to rise and that Croatia will experience a boom in the real estate market in the next 10 years. We are quite a small country, full of potential, beautiful nature and a very good climate, so I have very positive expectations.
Renting luxury real estate is considered by many to be a lucrative business, and the question is therefore, how to plan the future of Mr. Goran?
Private landlords must prepare for increasing competition and continuously invest in real estate and its contents. In their offer, they must include additional services such as daily cleaning, breakfast and new content in order to stand out in the offer and extend the season. It is necessary to plan for the increase in the costs of maintenance, energy and utility services, which will not be able to be compensated by a large increase in rental prices due to the increasing competition in the luxury real estate rental market.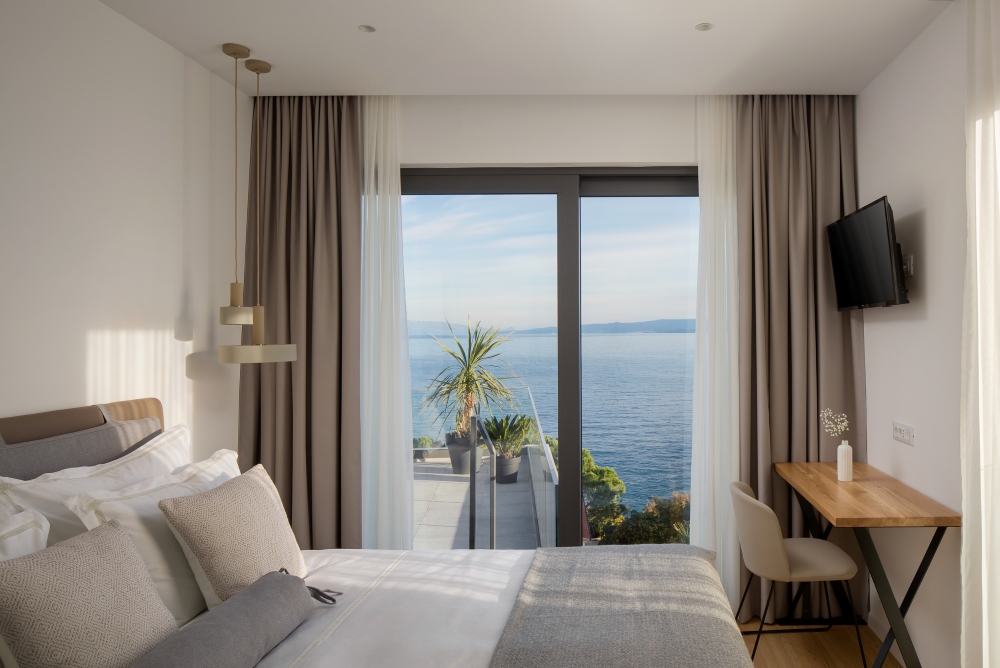 What are the average costs of maintaining and renting luxury real estate in Croatia from the experience of the HomeRent agency?
The total property maintenance and cleaning costs, energy consumption, utility services, and rental costs are about 50% - 60% of the total rental income for renters who do not perform part of their work independently. The problem is definitely the lack of staffing, which will be most reflected in the years ahead. Because of all this, we advise everyone to build self-sustaining and functional villas and consider the maintenance costs of such luxury properties when designing and building them.
Conclusion
It follows from all the above that the answer to the question of whether it is better to sell the property or to rent it depends mostly on the long-term plans of each owner. Suppose in the planning and construction of a luxury property the owner made a good plan and estimated costs and income from tourism. In that case, we believe that such an owner will continue with the rental business. In contrast, in the case of large financial burdens, wrong planning or simply a good opportunity for higher earnings, part of the owner will decide for sale. We definitely advise all of them to rent the property at the same time during the sale process for several reasons. First of all, they have a continuous income and the possibility of potential buyers to get an insight into the very potential of generating rental income, and on the other hand, it often happens that the guests who stay as tourists in a certain luxury villa are also the buyers of that same villa.
Croatia in Style
Croatia Travel Blog