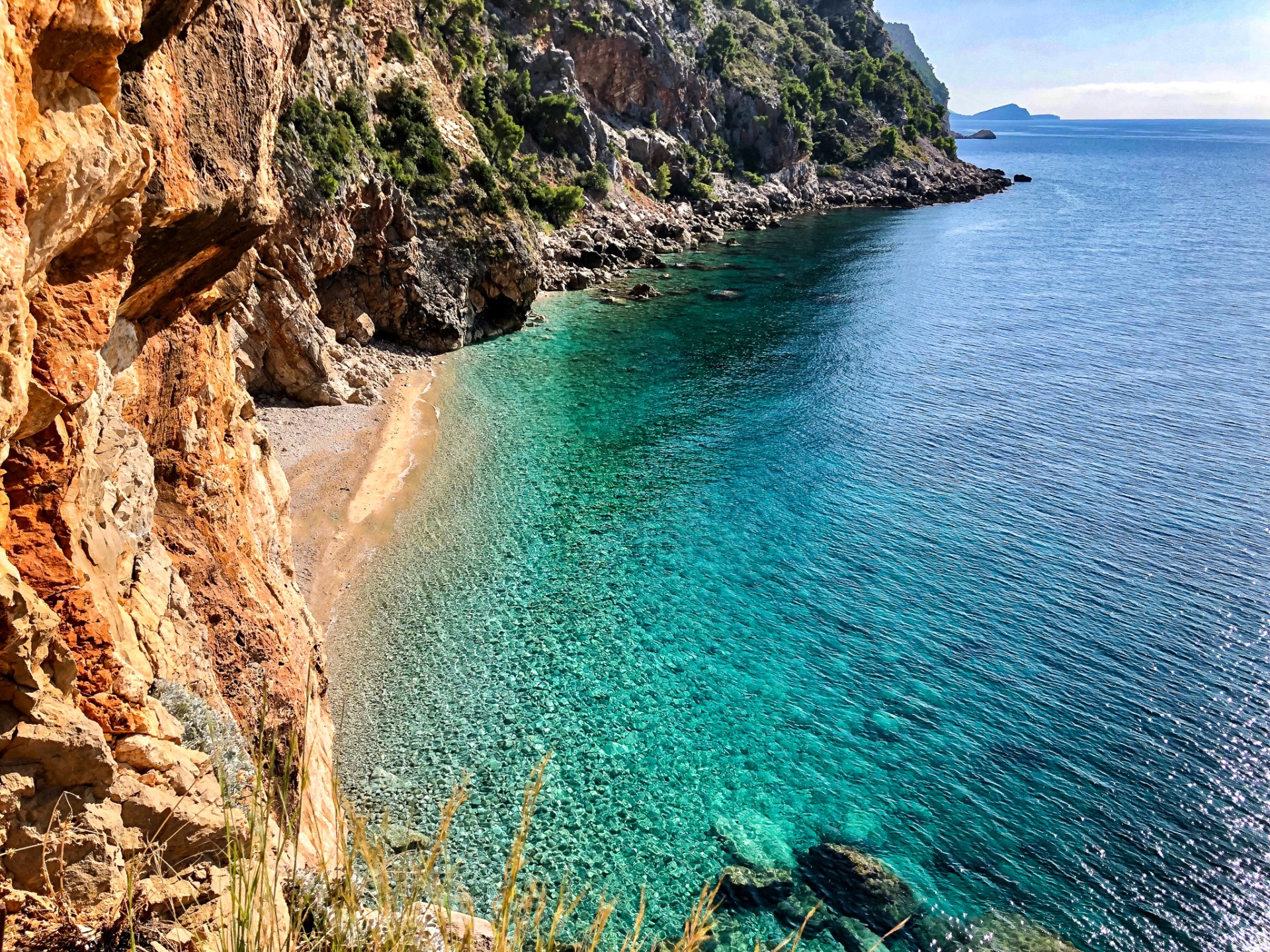 Pasjaca Beach – Hidden Gem of Konavli
Are you planning to visit Croatia, or are you now enjoying your vacation in one of the beautiful luxury villas in Croatia, and are you wondering which beach to visit?
It definitely has to be Pasjaca beach!
Hidden in the small town of Popovići in Konavle, Pasjača is a beautiful pebble beach located under the steep Konavle rocks. It is hidden from view, a bit inaccessible, but the look and experience of the sea is breathtaking.
It was created in 1955 by breaking a tunnel to the sea when excavated stones were left on the shore so that the waves could turn it into shore and fine sand in a couple of years. It has been chosen as the Best European Beach in 2019 by the specialized portal European Best Destinations. The beach can be reached by a steep road and stairs cut into the cliff, and in some places you go through hollowed tunnels. At the beginning of the stairs is a parking lot so you don't have to worry about parking.
This small, hard-to-reach beach and its turquoise color of the sea under the harsh Konavle rocks is full of beautiful, photogenic views, so it is not surprising that it appears very often on social networks. Unfortunately, the beach is disappearing because the sea is scattering sand. If you don't see it soon, you probably never will, unless they don't sip it again beacuse of bathers nostalgia.
There are no commercial facilities on Pasjača and the beach is ideal for those who want to relax in silence, beautiful nature and extremely clear and clean sea. It is ideal for young couples, romantics and those who want to enjoy privacy. The pebbles on the beach are not rough and the sea is crystal clear.
Since the rocks and the beach are at 200 m altitude difference, the descent and ascent to the beach is a small adventure, so a visit to Pasjača is not recommended for people for whom this steep ascent could be a difficulty.
---
For your perfect vacation in Croatia see the Home Rent offer of villas in Croatia here. For more useful information about Croatia, see the Home Rent blog here.
Croatia in Style
Croatia Travel Blog