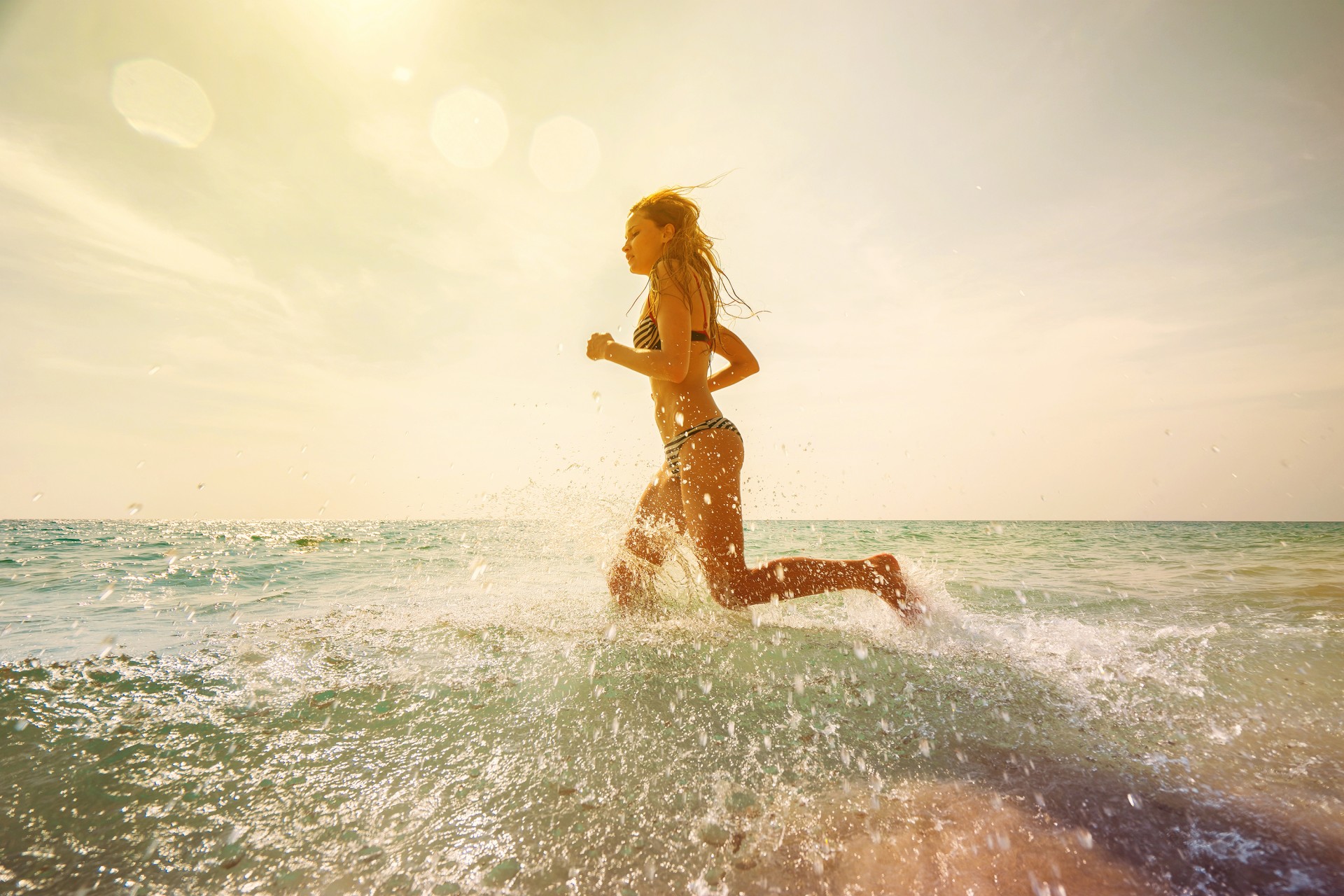 Picigin – water game played on Bačvice beach
As Split citizens like to call their town - the craziest city in the world - it is not to be shocked that this game is so popular in Split and played all year round, even during wintertime! They even formed, how they call it, World Championship in Picigin. So, what is exactly that famous game?
Picigin is a game played with a small ball in shallow sea, normally to the ankle. It is played in a group and the number of players is not strictly defined, although the optimal effect is achieved with 5 participants, as some experienced picigin players state. The players are placed in a circle and throw the ball upwards. As a rule, the players pass the ball only with one stroke of the palm of one hand. By constantly throwing and hitting the ball for as long as possible to keep it in the air and not allow it to fall into the water or touch the surface.
Aside from simply passing and keeping the ball in the air, the real spirit of picigin is in the acrobatics performed by the players. Acrobatics consist of throwing into the shallows while trying to catch an "elusive" ball or one that has almost touched the sea or the ground. One of the greatest particularities of picigin is that the players (piciginaši) do not play one against the other but together, totally uncompetitive sport! In picigin is not important who wins, the goal is simple to have fun.
Considering that Split loves picigin so much, someone came to an idea to start the World championship in Picigin, and it is held each year on Bačvice beach in June. Funny named, of course, there is no one else participating but Croats, to be exact Split citizens! A local group of Picigin lovers organizes it.  To determine who is the world Championship, system awards number of successful touches and the acrobatic skills and decides which team will become the new world champions.
If you are thinking of spending your vacation in Split, be sure to check out the offer of Home Rent Croatia luxury villas for rent in Dalmatia. More useful tips and information during your holiday stay in one of the Home Rent luxury villas in Croatia can be found on our blog page Croatia in style.
Croatia in Style
Croatia Travel Blog