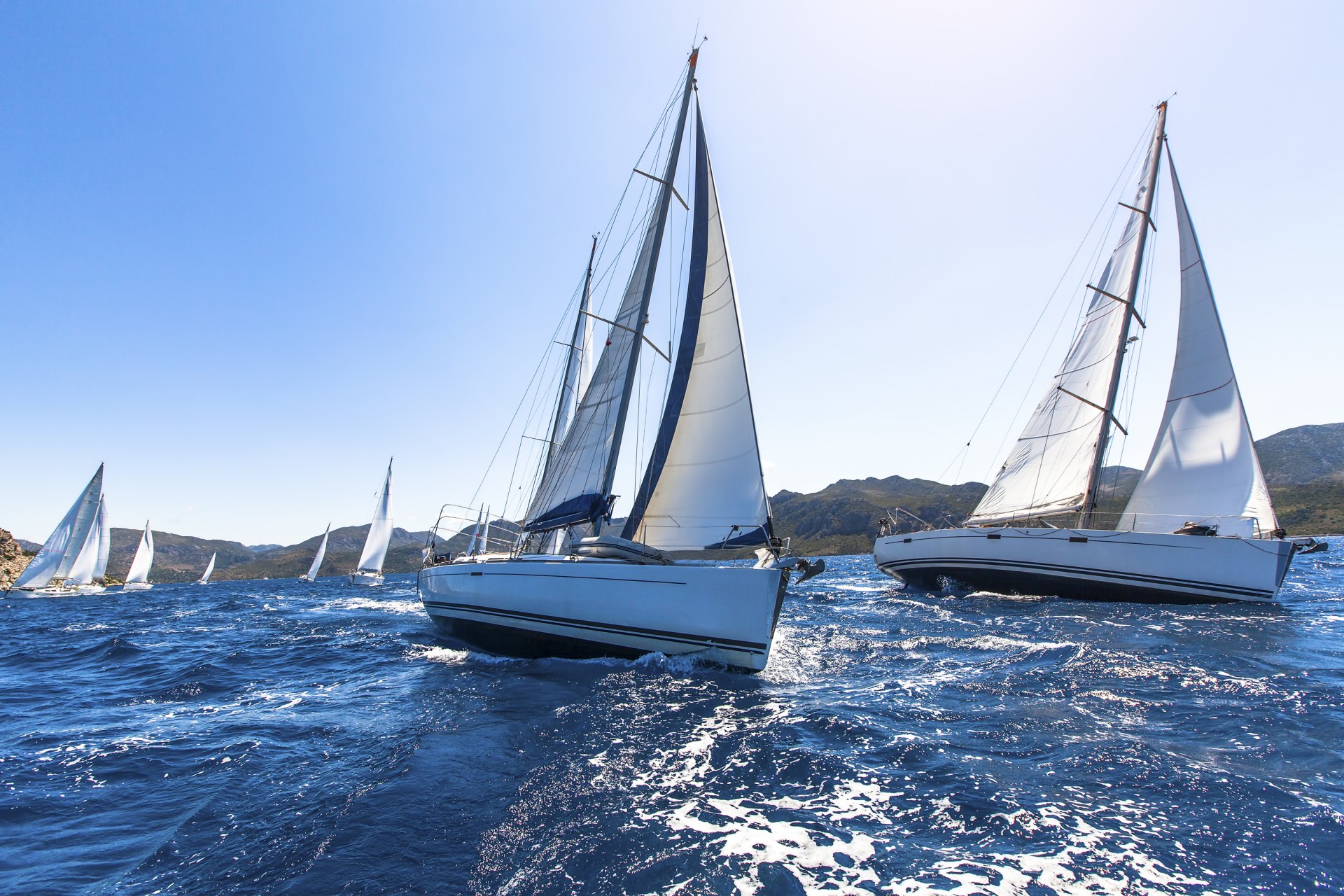 Regatta Mrduja & Pulling Mrduja
Regatta Mrduja & Pulling Mrduja
The Mrduja regatta organized by sailing club Labud is held on the first weekend in October and is the oldest regatta in Croatia. It also counts for one of the oldest regattas in Europe. Regatta was named after the islet of Mrduja, a turning point or auxiliary destination on the 22-mile-long Split-Mrduja-Split route. Everything started in 1927. when one member of Labud sailing club,following the example of famous America's Cup, which initially sailed around the island of Wihgt, directed the bows of their seven sailboats towards Mrduja for the first time.
Regatta starts from the port of Split, turning point is islet Mrduja and finish is under park Sustipan. The record is held by the sailing ship Shining Maxi Umago (coxswain Rajko Kujundžić) from 2008. This year's jubilee, "90th Mrduja Regatta", was also announced as the Sailing Festival in Split.
Located in the Split Gate, west of Brač and east of Šolta, the island of Mrduja is the eternal reason for quarrels between the inhabitants of these two islands. There is a famous joke about the fight between the people of Brač and Šolta who quarreled over whose Mrduja is, so they both tied her with a rope and pulled her to their side. Since 2008, the event "Pulling Mrduja" has been launched, a competition of two islands organized by the Tourist Board of Milna and Šolta and their municipalities. The event takes place in early August. It profiled itself as the central event of Šolta and Milna.
We advise all lovers of sailing who are on vacation in one of the Home Rent villas in Croatia, and especially in holiday villas in Dalmatia, to participate or at least watch this event for an unforgettable experience. If you are coming to Split on purpose because of the regatta, you and your team should definitely look for the Home Rent offer of villas in Croatia, or villas in Dalmatia here.
Croatia in Style
Croatia Travel Blog