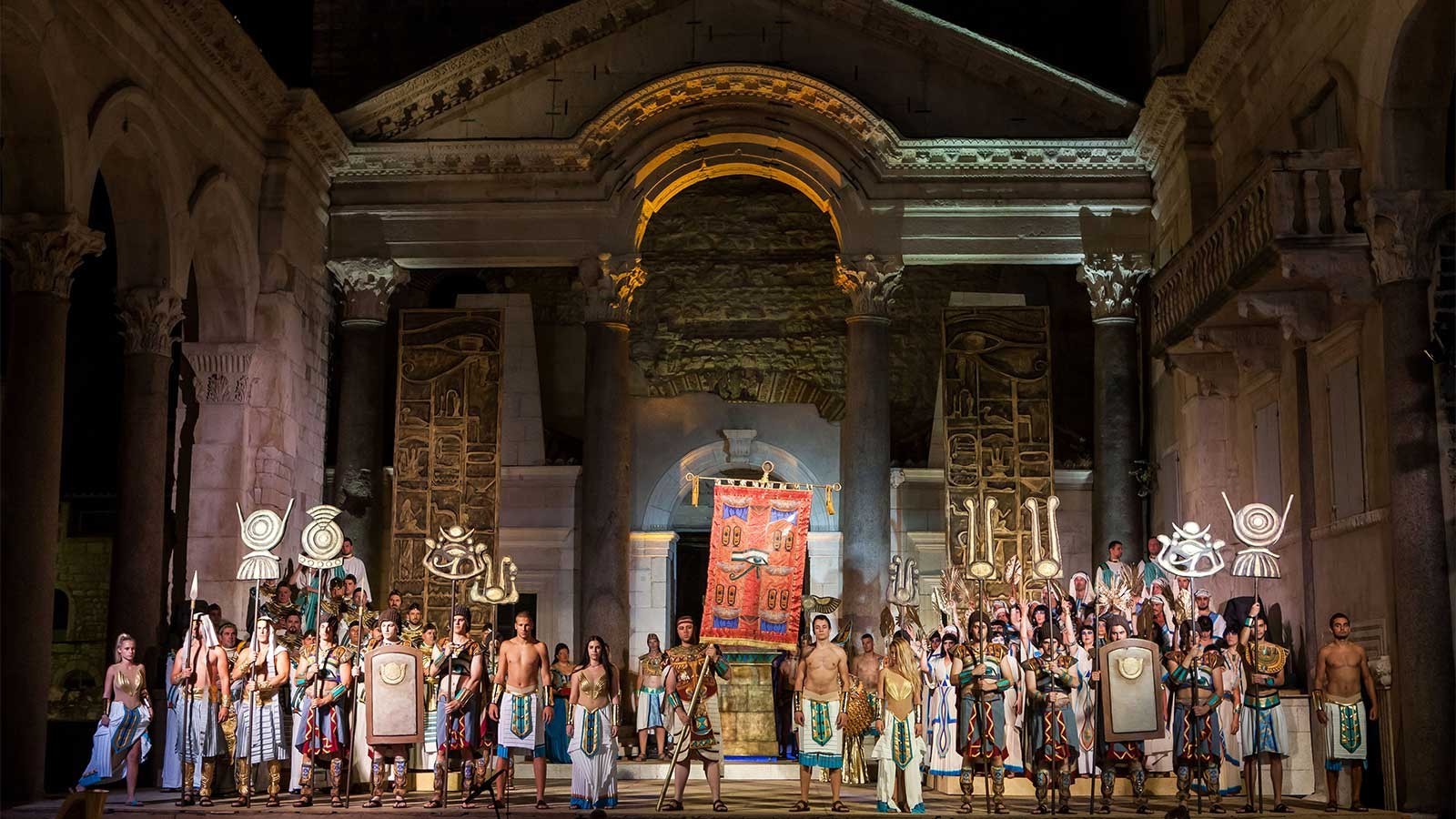 Split summer festival
Founded in 1954, then under the name of the Split Summer Manifestations, this festival is the oldest, most popular and most recognizable festival of this type in Croatia, and is organized by the City of Split. The program is vibrant and includes various music and stage events, ie drama, opera, ballet and concerts. It takes place from mid-July to mid-August, right in the heart of the tourist season. It is an ideal opportunity to experience some of the world's greatest works inside Diocletian's Palace under the open starry sky as the entire city becomes a stage!
Namely, the venues of almost all performances are precisely the cultural and historical sites of the narrower and wider center of the city of Split. "The trademark" of the Split Summer is the performance of the opera Aida, by Giuseppe Verdi, which has been performed on the Peristile in the heart of Diocletian's Palace for years. Surrounded by the Cathedral of St. Lawrence and the Grisogono-Cipci Palace, right next to the Sphinx in the heart of Diocletian's Palace, you can listen to a masterpiece by this Italian composer. Some of the other sites of performances, events and exhibitions are the Emanuel Vidović Gallery, the Museum of the City of Split, Meštrović's Crikvina-Kaštilac, Sustipan, the Art Gallery, etc.
In addition to local performers, the festival features ensembles and individuals from all over the world. You can view the entire schedule online as well as purchase tickets. All you have to do is enjoy all these cultural treasures on the most beautiful stage, the city of Split!
The city of Split will surely delight you with its beauty, and in order to have a perfect vacation, all you have to do is book one of the villas in Croatia from the Home Rent agency.
Croatia in Style
Croatia Travel Blog