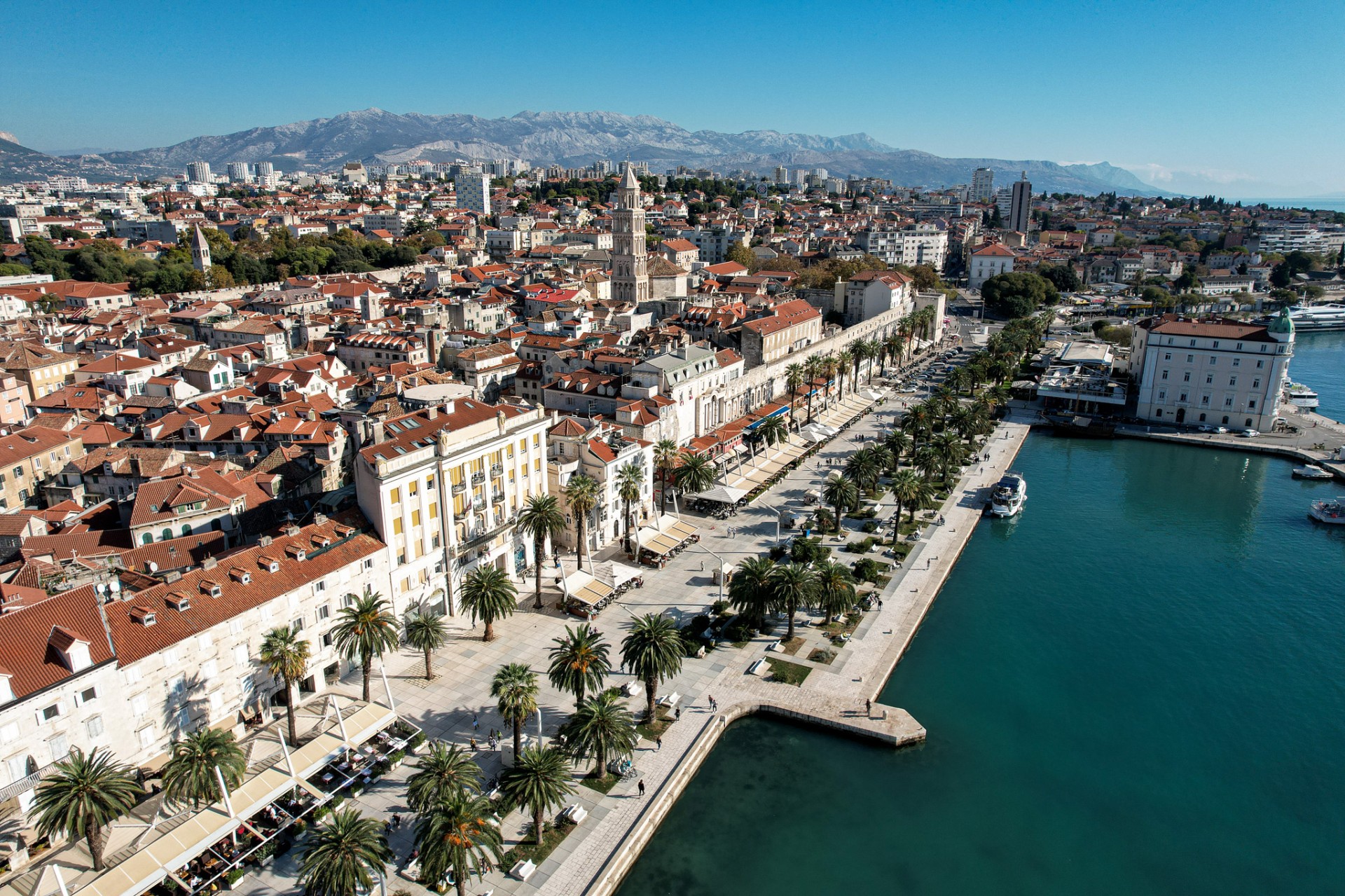 Tourist results of the 2022 postseason in Croatia
Tourist results of the 2022 postseason in Croatia
The main summer season is long behind us, and in the offseason, it is always interesting to look at the tourist numbers. In the following, we present an overview of tourist trends in October 2022.
According to official e-visitor data in October 2022. we had 734,982 arrivals of foreign tourists and 205,860 domestic tourists. The number of overnight stays by foreign tourists in October was 2,772,125, while domestic tourists had 478,332 overnight stays. In October 2022, total tourist traffic (foreign and domestic tourists) amounted to 940,842 arrivals and 3,250,457 overnight stays.
Foreign tourists stay longer than domestic tourists on vacation.
From the figures above, it is clear that foreign tourists spend an average more nights upon arrival than domestic guests, which is not surprising because domestic guests are primarily oriented toward weekend arrivals. The average number of overnight stays by foreign tourists in October is 3.77 days per arrival, while the average number of overnight stays by domestic tourists is only 2.32 days per arrival.
Hotels lead the way in October.
Most of the total commercial nights were spent in hotels (53%), while 25% referred to family accommodation, 13% to camps, and 9% to other types of accommodation.
German tourists lead by number of arrivals.
During October, the German market achieved the largest number of overnight arrivals, followed by the domestic market, Austrian and British markets. It is certainly interesting to see the return of the US market at 4%.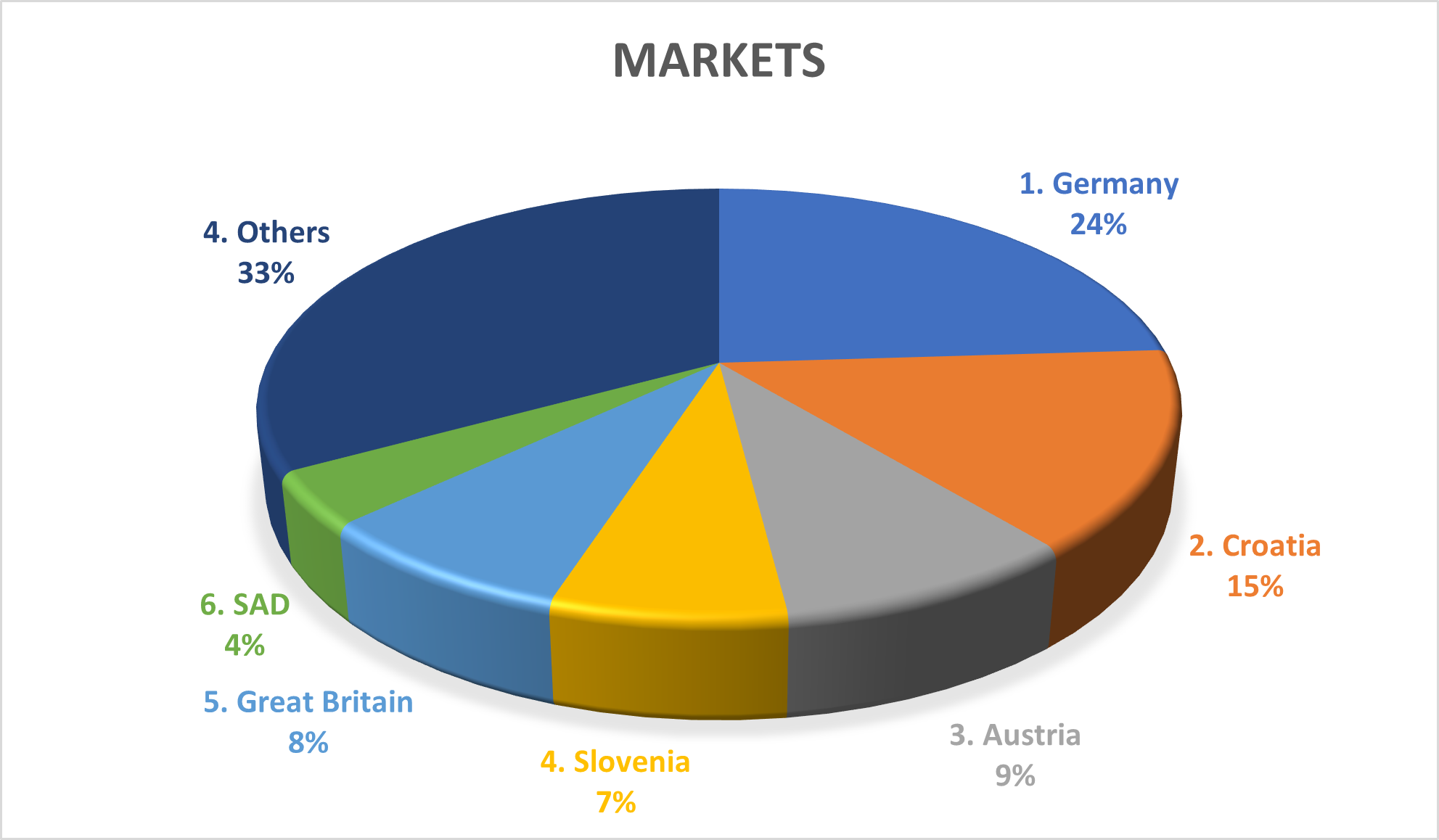 Split-Dalmatia County is the best.
In absolute numbers, measured by overnight stays, Split-Dalmatia County had the highest number of overnight stays in October, followed by Istria and Kvarner.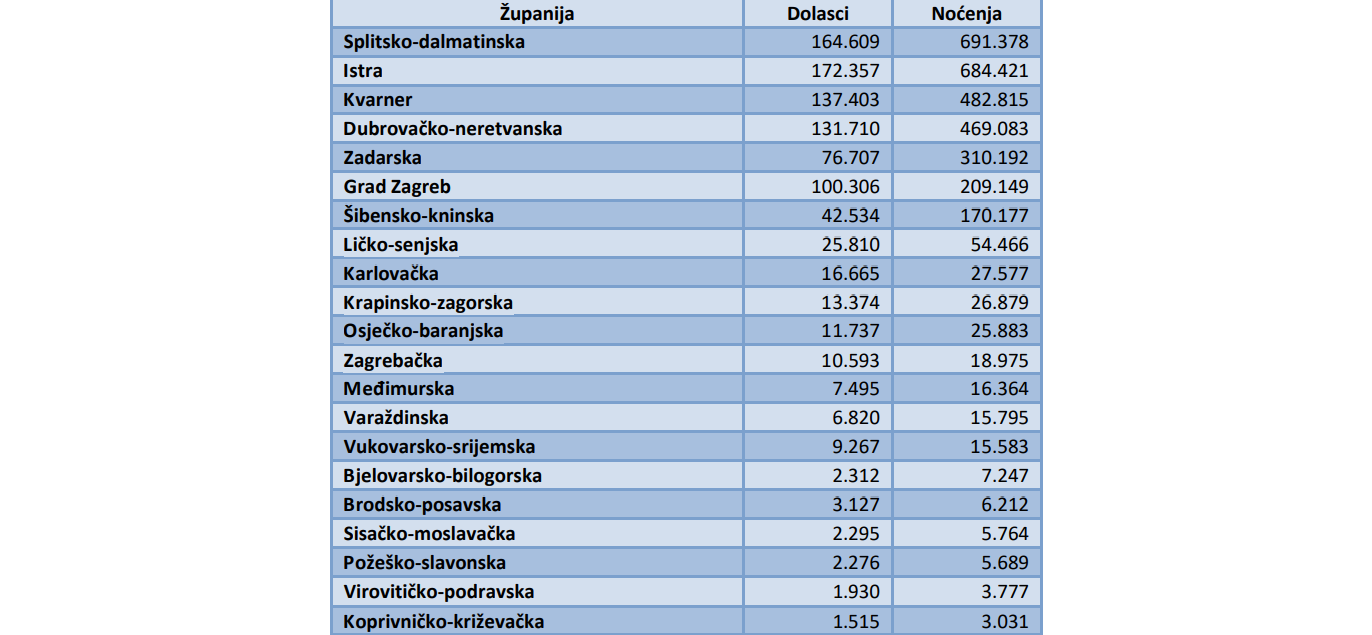 Dubrovnik - a top destination
"Top 10" destinations in Croatia according to total tourist traffic (measured by overnight stays) in October 2022 (commercial and non-commercial traffic):
It is interesting to note that Zagreb made it to second place ahead of Split and Zadar. Foreign tourists also prefer Dubrovnik with 292,473 overnight stays, which is again ahead of Zagreb (166,885 overnight stays) and Split (156,331 overnight stays). As for domestic guests, in October 2022, they had the most overnight stays in Zagreb with 42,956, followed by Zadar (19,402 overnight stays) and Dubrovnik (18,186 overnight stays).

Croatia is a top destination.
Considering the number of arrivals in October and the whole season, there is no doubt that Croatia is recognized as a top tourist destination in Europe. If you decide to spend your vacation in Croatia, be sure to book your accommodation through the Home Rent agency. On our pages and blog Croatia in style you will find a large number of travel tips, but also discover all the secrets of Croatia as a dream vacation destination.
Croatia in Style
Croatia Travel Blog