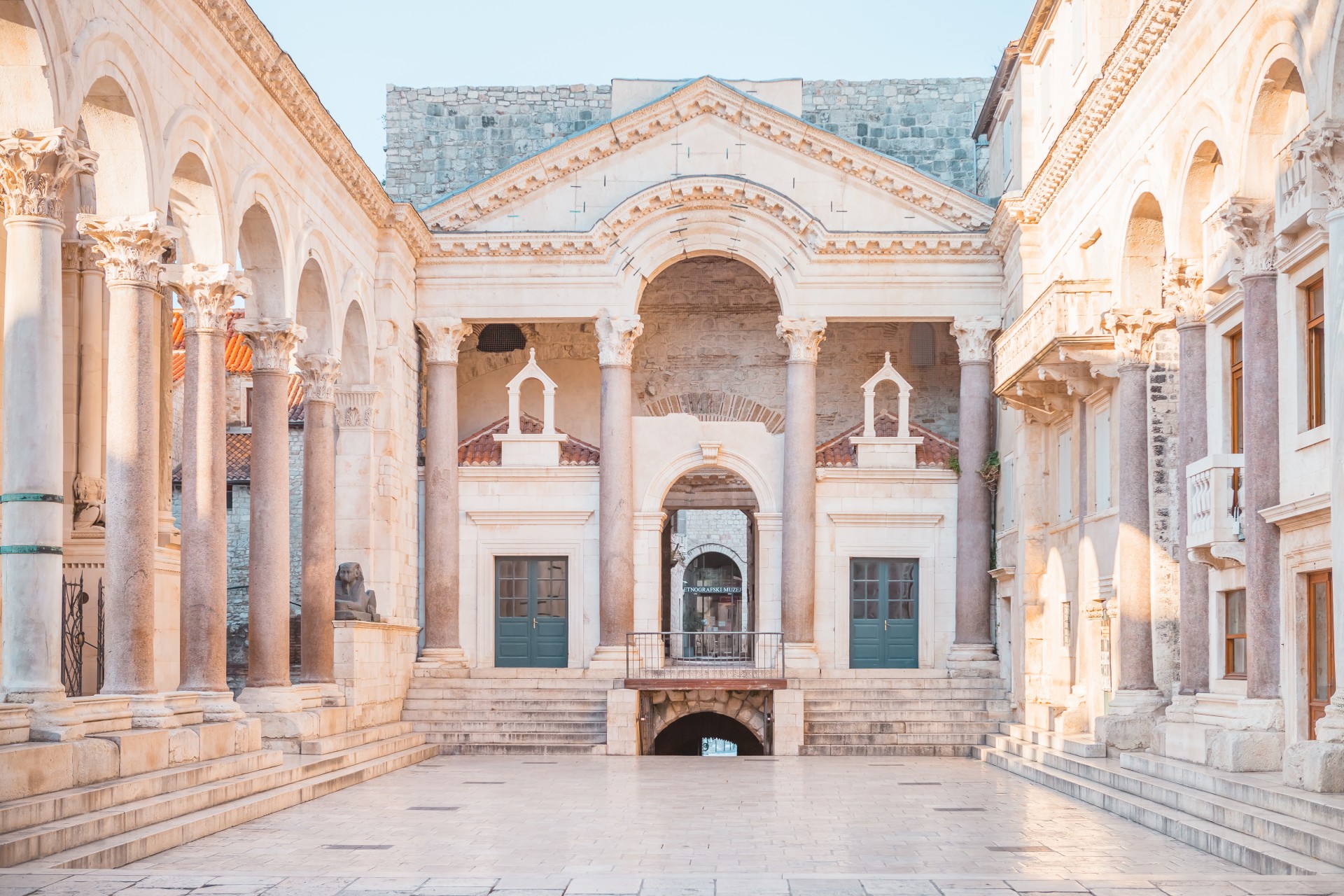 Travel Guide Split, Croatia
Travel Guide Split, Croatia
Split is one of the most beautiful Mediterranean cities that you must visit. Located in the heart of Dalmatia on a peninsula surrounded by the sea on three sides, this 1,700-year-old city is a real gem that you must discover.
Is Split in Croatia worth visiting?
Yes, Split in Croatia is definitely worth visiting. One of the main highlights of Split is the UNESCO World Heritage site of Diocletian's Palace, which dates back to the 4th century and is considered one of the most impressive Roman ruins in the world. The palace complex is also home to a vibrant mix of cafes, restaurants, and shops, making it a popular spot for tourists and locals alike.
In addition to the palace, there are numerous other attractions in Split, including the Cathedral of St. Domnius, the Riva promenade, and the Marjan Hill Park, which offers stunning views of the city and the Adriatic Sea. Split is also a great base for exploring the nearby islands, such as Hvar, Brač, and Vis.
Overall, Split offers a unique combination of history, culture, and natural beauty, making it a must-see destination for anyone visiting Croatia.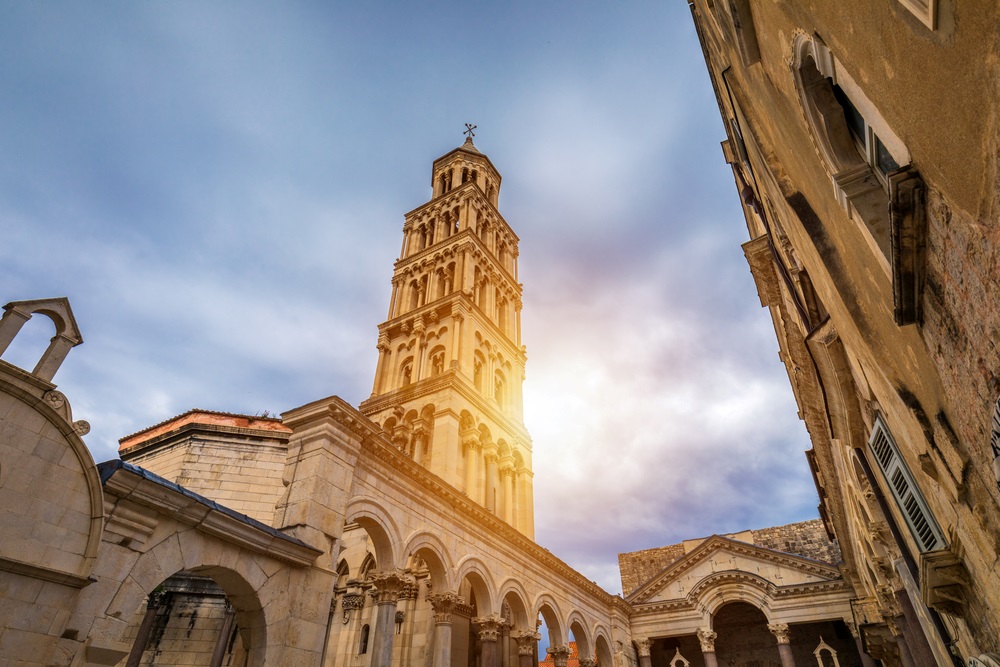 How many days do you need in Split?
The number of days you need in Split, Croatia really depends on your travel style and preferences. If you are interested in exploring the city's historical and cultural attractions, then 2-3 days may be enough time to see the main sights, such as Diocletian's Palace, Cathedral of St. Domnius, and the Riva promenade.
However, if you want to take your time and fully experience the city and its surroundings, then you may want to spend 4-5 days in Split. This will give you enough time to explore the city at a more leisurely pace, take day trips to nearby islands or national parks, and enjoy the local food and nightlife scene.
What is the best month to visit Split Croatia?
The best month to visit Split is May. On May 7, Split has the festival of St. Duja, so we suggest seeing it live. The weather is sunny and accommodation prices are much lower than in the middle of the season.
Is Split walkable city?
Yes, Split is a very walkable city, particularly in the historic Old Town area. Many of the city's main attractions, including Diocletian's Palace, the Cathedral of St. Domnius, and the Riva promenade, are located within a short walking distance of each other.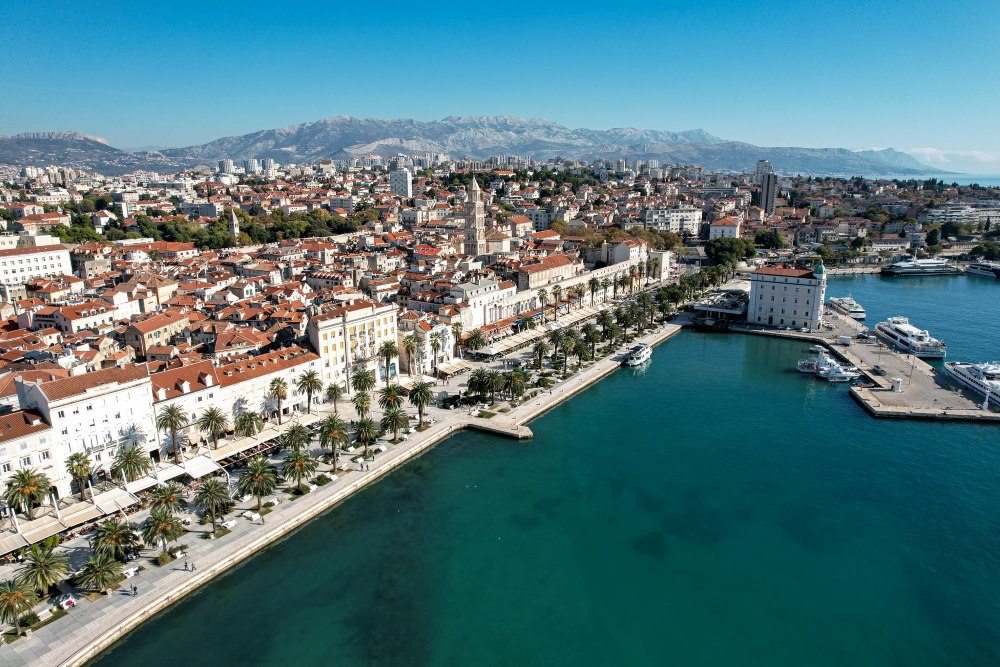 Can you visit Split without a car?
Yes, it is possible to visit Split without a car as the city has a good public transportation system, and many of its attractions are located within walking distance of each other. If you are arriving in Split by plane, you can take a bus or taxi from the airport to the city center. Once in the city, you can use the local buses to get around, with the main bus station located next to the ferry port. The city center of Split is largely pedestrianized, so it's easy to explore the Old Town and its attractions on foot. You can also take a taxi or public transportation to visit beaches further away from the city center, such as Kasjuni Beach. If you want to explore the nearby islands, such as Brac or Hvar, there are regular ferry services available from the ferry port in Split. There are also organized tours that depart from Split to nearby attractions such as Krka National Park or the Blue Cave. Overall, while having a car in Split can be convenient, it's not necessary to enjoy the city and its surrounding areas. With a combination of walking, public transportation, and organized tours, you can easily explore Split and its surroundings without a car.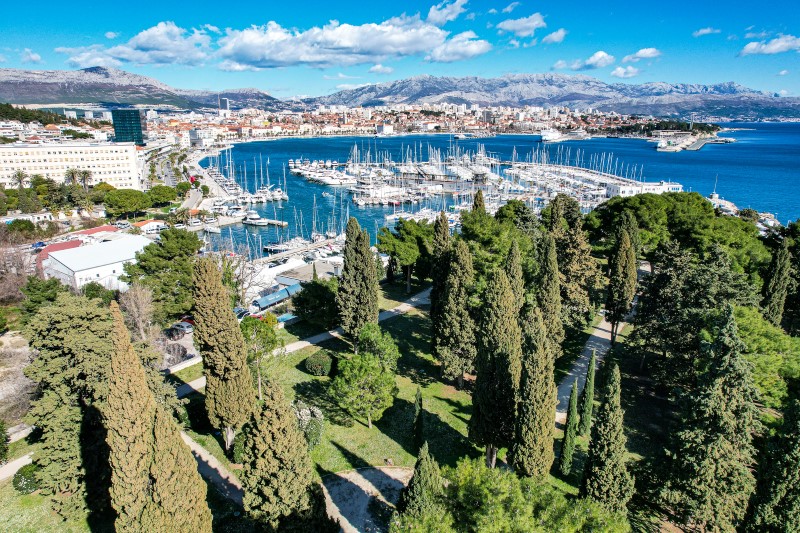 Can you drink tap water in Split?
Yes, Split has one of the best and healthiest waters in Europe. It is supplied with water from the nearby river Jadro.
What is the best village near Split?
There are many charming villages near Split that are worth a visit like Klis, Trogir and Omiš. Also very close with direct ferry lines are the islands of Šolta, Brač and Hvar.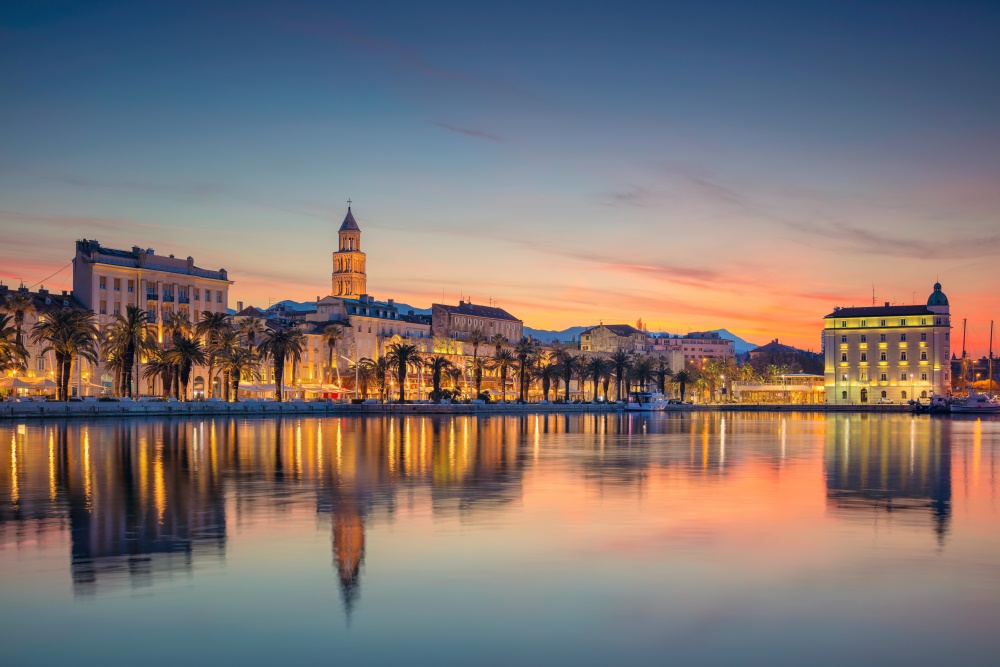 Is it safe to walk in Split Croatia at night?
Yes, Split is a safe city and you can walk freely at night. Of course, it is not absolutely safe, so be careful not to enter dark streets. As it is a tourist town, beware of pickpockets at night. It is safe to use taxi and Uber at night.
Can you swim in the sea in Split Croatia?
Yes, you can swim in the sea in Split. The sea is clean and warm. Since Split is located on a peninsula, apart from the ferry port, you can swim along the entire coast. Some of the most famous city beaches are Kašjuni, Bačvice and Žnjan.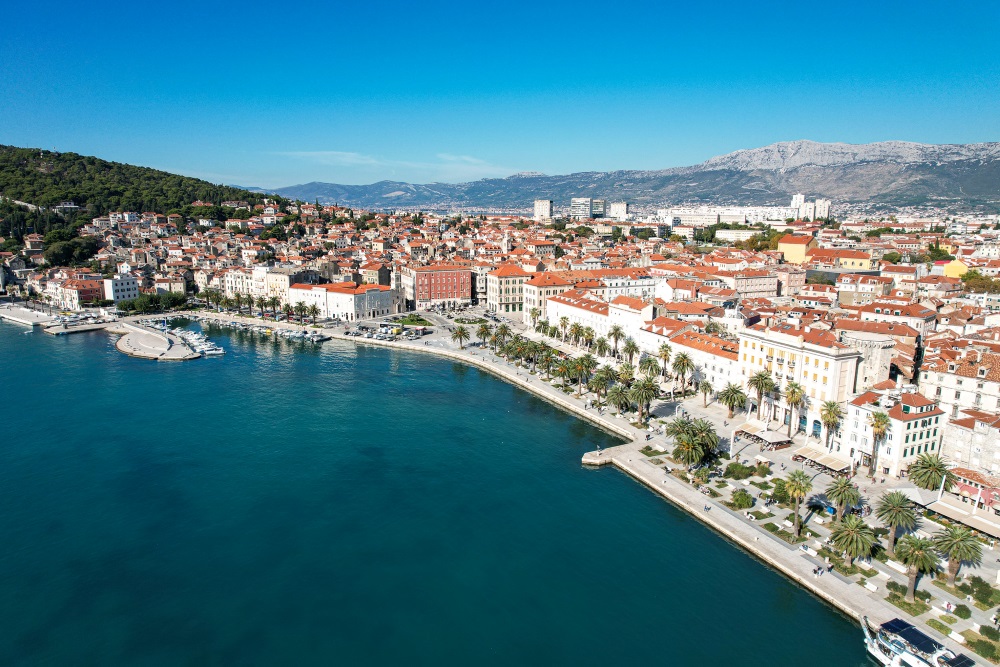 How far is Split Port from town Centre?
The ferry port is located practically in the center of the city. It is only about 500 meters from Diocletian's Palace to the ferry port.
Do I need cash in Split Croatia?
Yes, you need cash in Split. Many bars, restaurants and bakeries sonly accept cash.
What is the smell in Split Harbour?
It's not the smell of garbage or sea pollution, but the smell of sulfur found in that part of the port. Sulfur springs were used for therapeutic purposes, and that's why physical therapy is still located in that area, and it is said that Diocletian built the palace on that very spot because of the sulfur springs.
Does Split have a beach?
Split is a city located on the Adriatic coast of Croatia, and it does have several beaches. The most popular one is Bačvice beach, which is located just a 10-minute walk from the city center. Bačvice is a sandy beach with shallow waters, making it suitable for families with children. Other beaches in Split include Žnjan, Kašjuni, and Trstenik, among others. These beaches offer various amenities such as showers, changing rooms, and beach bars.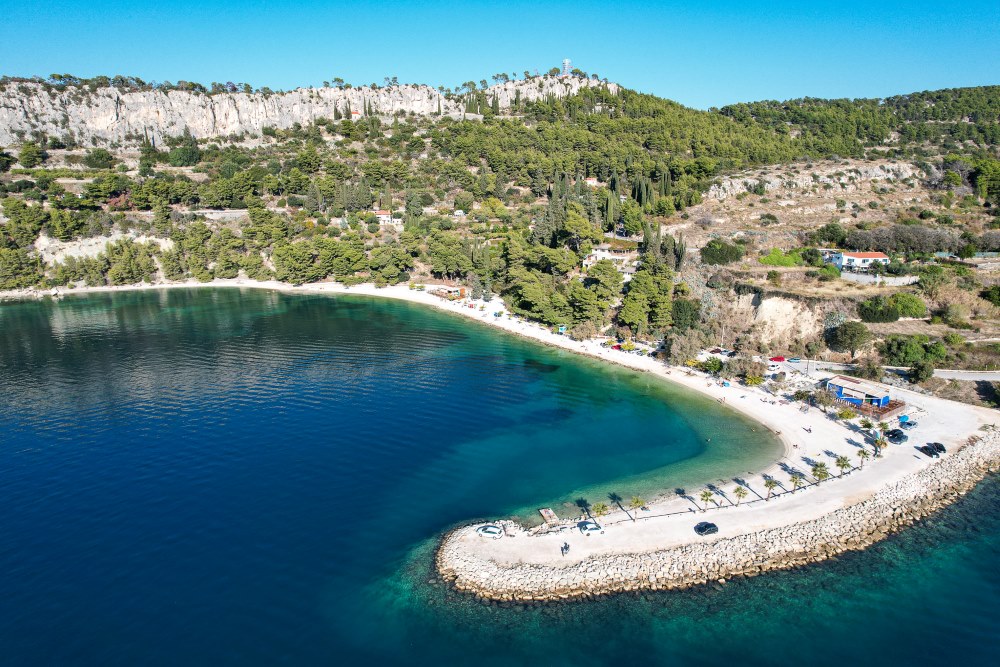 Does Split have Metro?
No, Split does not have a metro system. The city's public transportation system mainly consists of buses, which are operated by the local transport company, Promet Split. In addition to buses, Split also has a ferry port, which connects the city to nearby islands and other coastal towns in Croatia. The city is relatively compact, and many of the popular tourist attractions are within walking distance of each other, making it easy to explore on foot.
What to avoid in Split Croatia?
Living in Split since birth, we bring you a few tips on what to avoid while you are on vacation in Split:
Don't stay in the sun all day without protection because your skin will burn. In summer, the temperature in the city can be up to 40 degrees.
Do not use bicycles to move around the city. The city of Split has almost no bicycle paths. In addition, the city is full of big hills and wild traffic, and you definitely cannot ride a bike in the old part of the city. Use e-romobiles instead.
Don't just walk into the first restaurant on the street you come across. Look at google maps and restaurant ratings, price list and then decide where to have lunch or dinner.
If you do not have private parking in your accommodation, avoid arriving by car or rental car. In the high season, it is almost impossible to find parking in the city center. Use public transport and taxis instead of cars.
Accommodation in Split
If you want to book accommodation in Split, choose one of the villas in Split with the Home Rent Agency. In addition to the large offer of villas in Split and its surroundings, Home Rent as a local agency offers you the option of choosing the best villas in Croatia for your perfect vacation.
Croatia in Style
Croatia Travel Blog