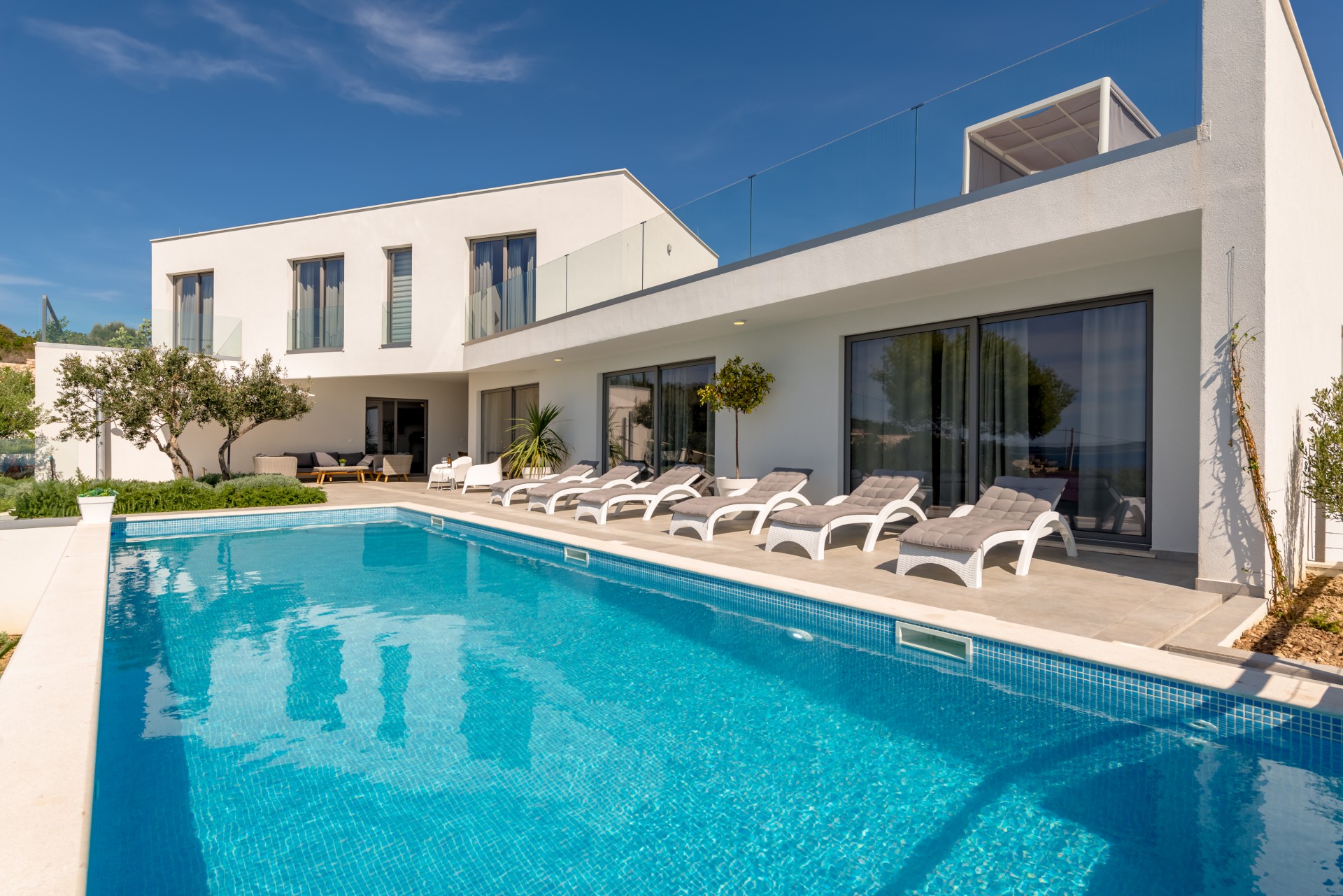 What type of rental villa should you build
What type of rental villa should you build?
We recently wrote in our article about how we have had a large increase in the number of vacation homes since 2019. and how that trend will surely continue. Therefore, the question arises, what kind of villa should be built for rent? What is profitable to build, and what will ensure a good return on investment? What kind of villas do guests book the most? What is an optimal estate to build for the future of tourism development in the next 5 to 10 years?
In this article, we will try to give you answers to these and many other questions and doubts faced by all those who start building and renting villas in Croatia.
The first question you should ask yourself after you have decided to build a villa for rent is whether you are building a villa with the aim of doing a good and profitable job, or whether you are building a villa as a monument to yourself, i.e. a villa that your neighbors and relatives will admire? If you fall into the second category, this article is not for you. You will build a villa for rent without an objective calculation and with too much emotion that such an object would normally be commercially profitable in a period of 15-20 years. For everyone else, the lessons include answers and advice that we have gained based on many years of experience in maintaining and renting real estate.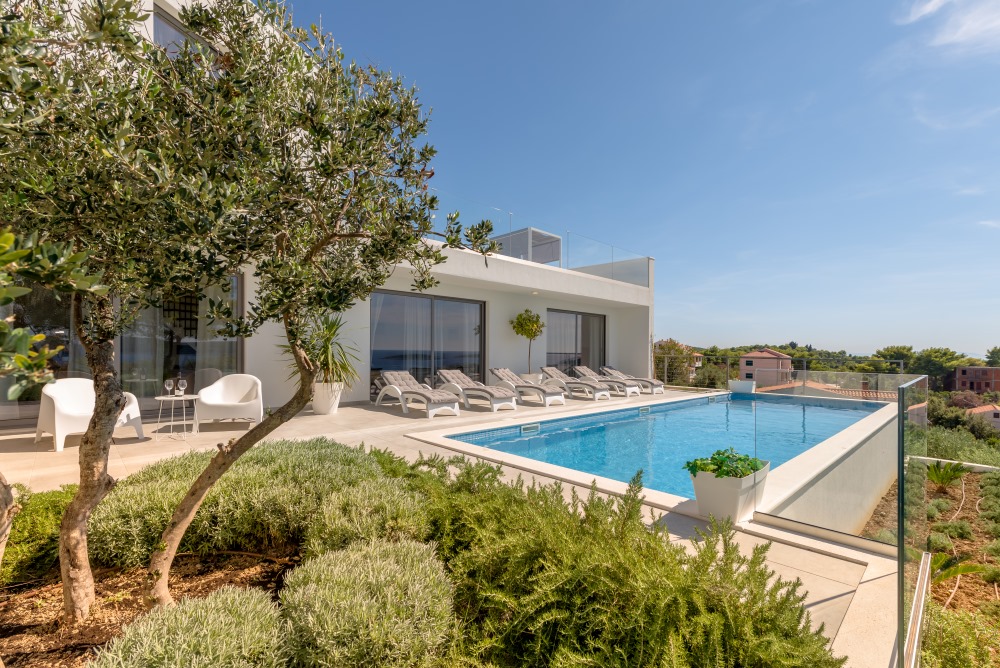 1. Consult the experts
Definitely, the first step when planning the construction of a villa and engaging in tourism is a step that most people skip. Consult yourself. Ask for analysis and advice from an agency that deals with villa rentals and villa maintenance. Why is it so important? It is important because, based on your idea, you will receive clear data and a rough analysis of which type of villa is best to build in a certain area, how much individual facilities will affect the exit price according to the guest and the costs of the maintenance itself. For example why build an indoor pool and spend an additional 150,000 euros if the return on such an investment will be over 30 years and you will also have problems maintaining such a property. In this procedure, you will define whether you will go with the construction of a villa with 4 rooms and private bathrooms or if you will go for 5, 6 rooms and how much this will affect the exit rental price, and later you will see how it affects the total construction price. Is it perhaps wiser to sacrifice one bedroom and get an entertainment room or a gym? Building a villa inland and by the sea is not the same. It is clear that houses in the hinterland must have more facilities. Such villas must have a larger and heated swimming pool, outdoor sports, and children's facilities. Home Rent, as a tourist agency for renting private accommodation, offers its future VIP clients advice and consultation services during the process of planning, designing, and building a villa. The same services aim to achieve maximum profit and reduce unnecessary costs in construction and subsequent property maintenance.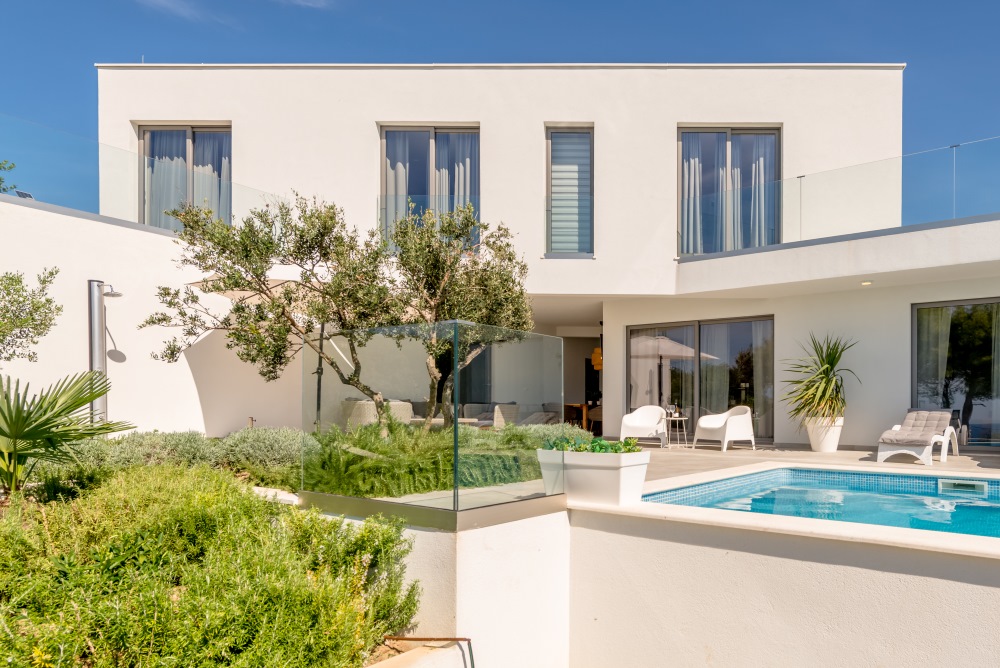 2. Choose a quality Architect
What will greatly direct your project and costs is definitely the choice of an architectural office that will design your future villa. Today, there is a whole range of architectural offices on the market. Before choosing an architect, we suggest that you familiarize yourself with his previous works and see what style and type of design you want. Take care that architects are not experts in the field of tourism and do not have key knowledge and information about what is optimal to build in a certain location, at what price, and how much you will be able to rent such a villa tomorrow. Even if they try to convince you of certain things that would be good for you and your future job, it is always better to seek answers to all questions from experts who deal with it every day. Suppose you want to have a sustainable and profitable business. In that case, it is necessary to take into account all types and methods of construction in the design process and to adapt all items to tourism. So, you are not building a house to live in, but you are building a house to engage in tourism, and never lose sight of that when creating a project. Always ask the architect for several options regarding appearance and costs. Put all decisions in the context of the fact where the location of your future villa is, which guests you want to attract, how much you can extend the season, and how things that you choose in the project will affect the increase or decrease in income from tourism. There is really no need to build a luxury villa with expensive materials and then put the villa's furniture and equipment in the same category as a normal holiday home. If you are building something luxurious, make an effort to see the luxury in the things that the guests will use. A guest will not notice the difference between a 50 eur/m2 ceramic and 100 eur/m2 ceramic but will notice the difference between a 100,00 eur/piece or a 400,00 eur/piece lounge chair. Be smart in what way and how you spend your money.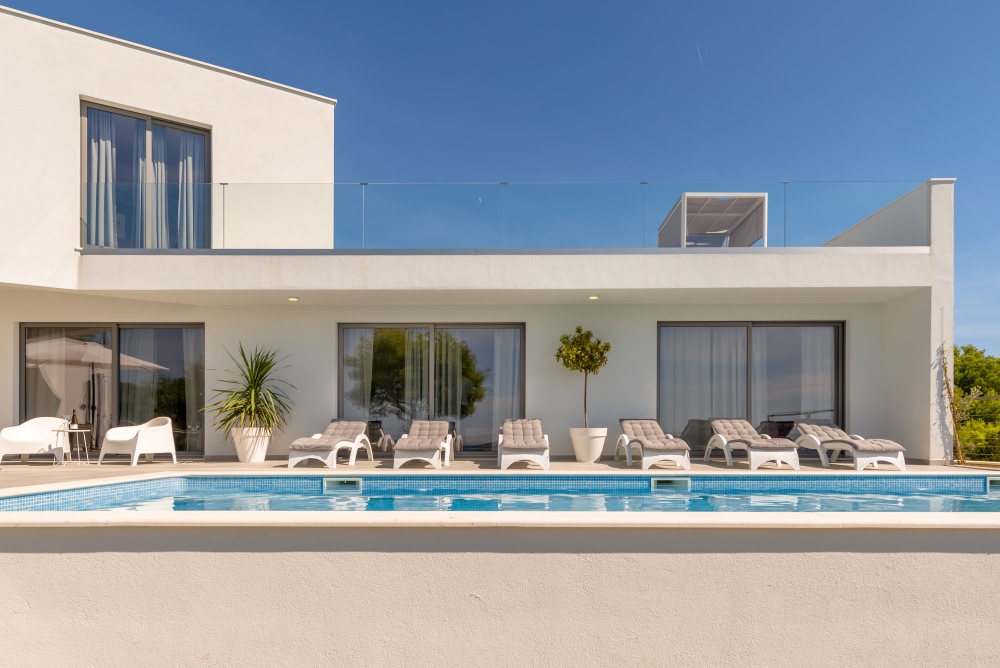 3. Be careful when contracting works
After the project is finished and the building permit has been obtained, you can start building your villa. The idea that the villa will be built if you are not on site every day or if you do not hire a top project manager is just an idea but not a reality. Two things you need to be aware of before starting construction are:
No one has built a villa within the deadlines that the contractor promised or contracted
No one has built a villa for the amount stipulated in the cost estimates
We did not write this to discourage you but to be careful and aware of what will happen, especially if you are not maximally involved in the construction process itself. A project manager may cost a lot, but it is a professional person who can save you a lot of money and spare you headaches during construction, but also after construction itself. Do not confuse official work supervision with a professional project manager. The supervisor will perform the minimum tasks prescribed by law. Still, you are the one who must take care of every detail and consult during the construction process about details important for rental and maintenance. You must be aware that your decisions to have a villa with a lot of glass fences, a real lawn, etc. lead to an increase in maintenance costs. You might save on pool equipment if you don't install electrolysis and a fully automated pool, but you'll lose later in maintenance. There are really a lot of such details and you need to think about each of them.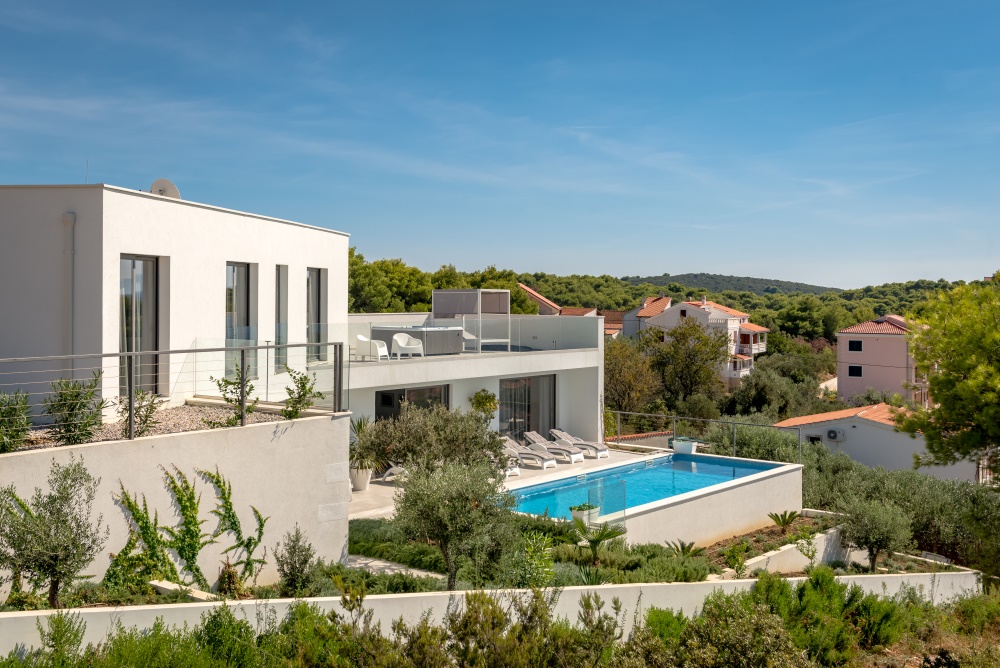 4. Maintenance costs
Maintenance costs come at the end when most owners become aware that they have a villa that was expensive to build and requires huge cleaning and maintenance costs. At that point, you have two worst combinations. You have high construction costs compared to the rental prices that villa can achieve, and in the end, you also have a villa that has maintenance costs 50-100% more than what was necessary. Take care that you do not build a villa that will just look amazing on photos and be trendy, but that has great functionality. You don't build a villa because of trends that will change in 5 to 10 years, but you build it to be a source of income in the years ahead, and above all to be functional. The problem we have today is that construction prices are increasing, that cleaning and maintenance costs are increasing, that the costs of communal services and energy are increasing, and everything will maintain the upward trend. On the other hand, accommodation prices do not increase and do not follow these trends, and if there is an increase in rental prices, it will not increase at the rates that maintenance costs increase.
Conclusion
Building any house is an extremely demanding project, and building a luxury villa or villa for rent is even more demanding and stressful. Be patient, plan all the steps well and consult with people who will look at the entire project objectively, point out all the flaws to you and give you advice on how to reach the goal better and easier. After the villa is finished and ready for rent, all you have to do is to contract cooperation with the Home Rent agency, which will provide you with the best service for renting your accommodation facility.
Croatia in Style
Croatia Travel Blog