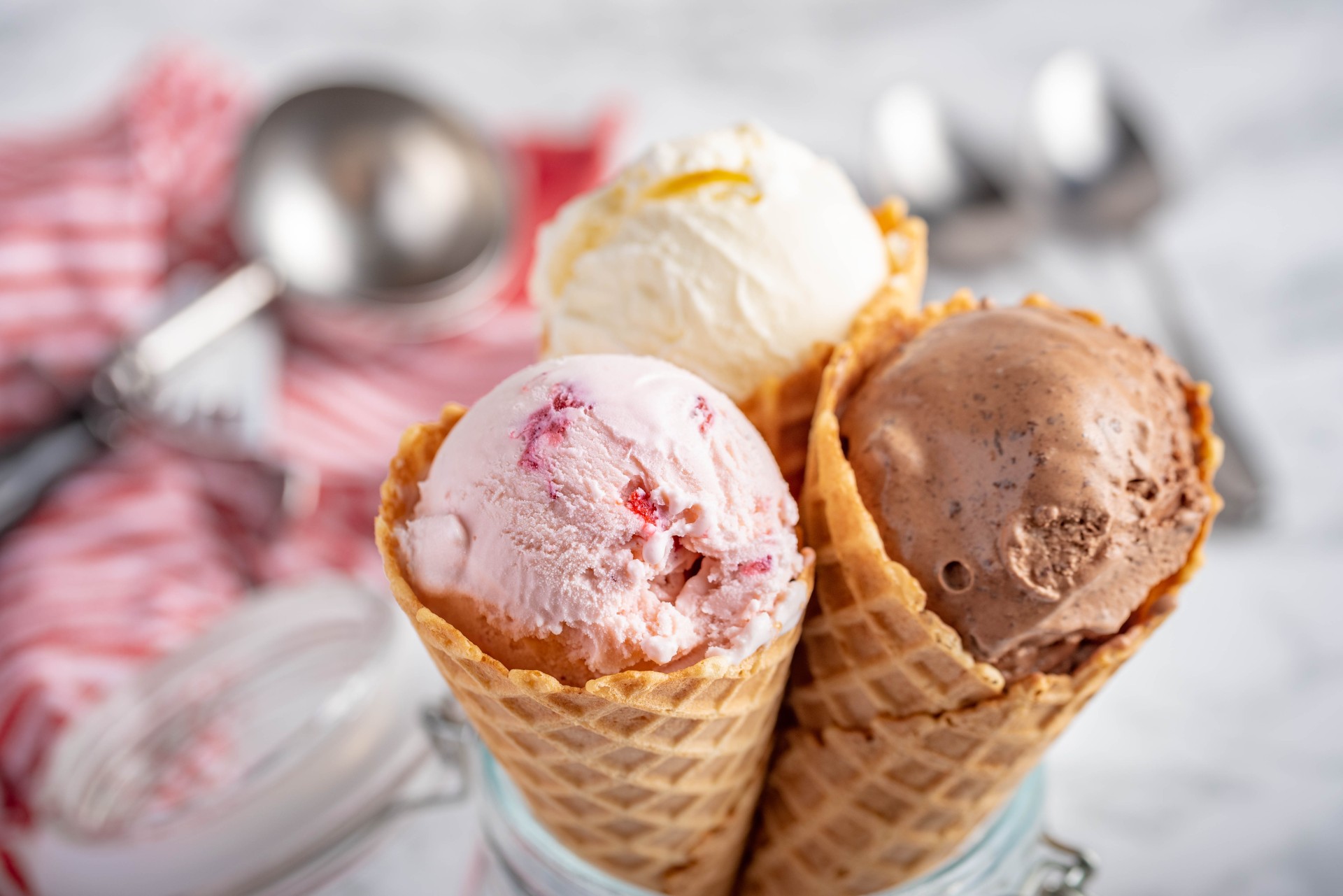 Where to eat the best Ice cream in Split
Where to eat the best ice cream in Split
The first place on the list of summer gastronomic pleasures and the first associations with long warm summers and all its charms, convincingly and already traditionally holds ice cream as the most popular dessert and favorite summer refreshment of all generations. When you find yourself in a city that is known as a paradise for gourmets, you know that there will certainly be no shortage of choices. On this occasion, we are taking you to Split - a city where you can find ice cream shops at every turn, and while most of them are good, there are a few that stand out with their excellent offer of rich and creamy ice creams.
Gelateria Emiliana
Gelateria Emiliana is a small pastry shop in the very center of the city of Split, which quickly gained popularity among local and foreign guests. Their thick-textured and rich-flavored ice creams come in a wide variety of combinations, among which lavender and lemon, peach and rose, and the famous cheesecake have proven to be favorites, and they show serious skill when serving the most ordinary ice cream flavors served in a slightly different way. Thus, their dark chocolate sprinkled with coarse salt has become a real specialty that will leave you speechless and make you want to come back for at least one more serving before you leave. In addition to the rhapsody of different flavors and colors from the shop window, Emiliana also delights with freshly baked crispy cones that are made by themselves in the patisserie every day, and their scent spreads intensively throughout the street, inviting passers-by to discover where the irresistible smell comes from, which reminds a little of the finest waffles. The big line you will find yourself in each time you visit it, speak for themselves that this is top-quality ice cream, but we guarantee that it is really worth it to wait patiently for your scoop.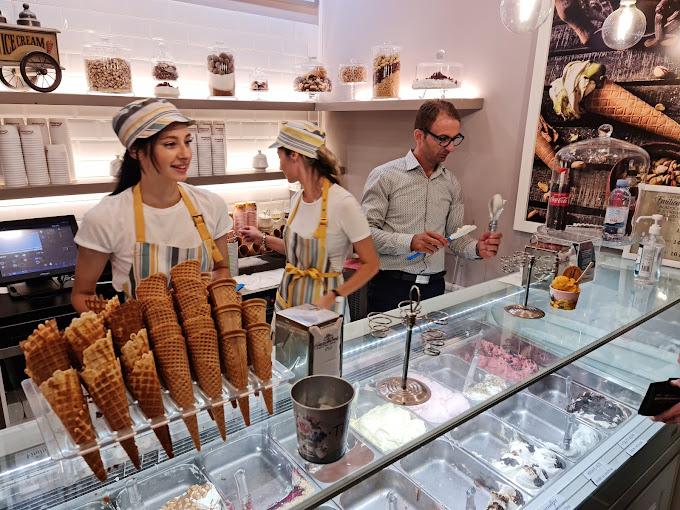 Luka Ice Cream & Cakes
Luka Ice Cream & Cakes is a charming confectionary factory that has been known since 2014 as one of the best confectioneries in the city of Split. It is located right behind the building of the Croatian National Theater in Split, and is known as a real little paradise for all gastronomic adventurers. The combination of the highest quality domestic ingredients, seasonal fruits and vegetables is what makes Luka's ice creams special and irresistible. Their small kitchen produces different, at first glance incompatible flavor combinations that delight every time. The most sought-after flavors from Luka's display case are banana with caramel, banana and avocado, carrot with orange, chili chocolate, watermelon, or mojito sorbet, while for those less daring in experimentation, Luka always has the finest pistachio, orange or ferrero ready. Here, the offer changes from day to day and there is always a new combination waiting in their window for tasting, which constantly attracts loyal gourmets. The rich offer of ice cream is not far behind the offer of other sweets, so as a dessert selection, different cakes and the finest fruit pies are always offered, and they are part of the story of the homemade production process that begins and ends in this small place and is obvious to everyone who happens to be passing by.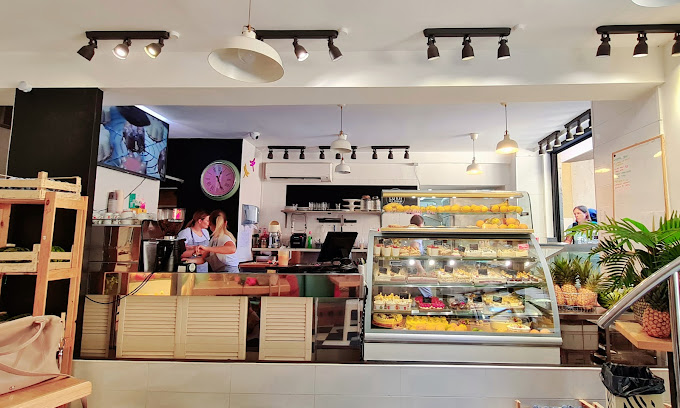 Ela's Ice Cream & More
Ela's Icecream & More appeared as the most beautiful interior among the newly opened ice cream parlors in Split, and then conquered with the offer and flavors of homemade ice cream, among which it is truly difficult to single out just one. The pastry shop is recognizable by its 18 flavors of homemade ice cream, also known by the Italian name artiganale. In their recipes, you will always find local ingredients such as blueberries, raspberries, strawberries, lemons, basil, lavender, arugula and beets, which expertly combined give first-class flavors that awaken everyone's senses. It is also located in the old town center, and you will recognize it by the line that often forms in front of their colorful showcase.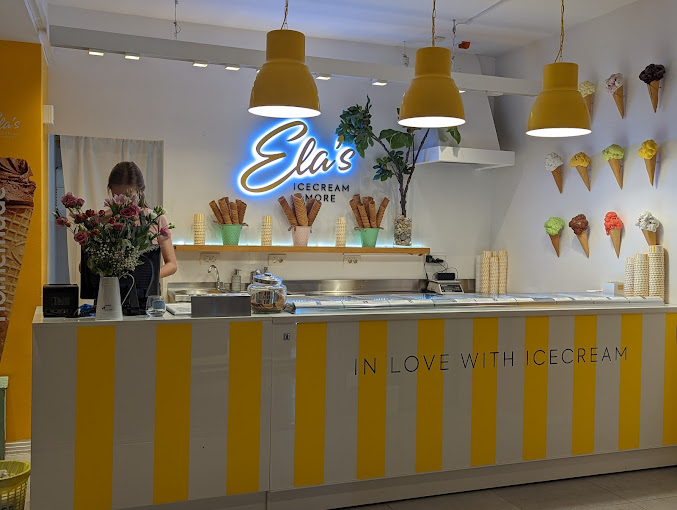 Tradicija Kirigin
In the sea of new confectioneries, Tradicija Kirigin has unshakably held its place at the top for years - the most famous and oldest confectionary in Split, opened way back in 1937. It is located in the heart of Diocletian's Palace and still produces one of the best ice creams in the Split area. The Italian recipe and long-standing tradition have brought their ice creams based on milk and local ingredients to perfection, and according to the opinion of many people from Split, the only thing that can compete with these ice creams are other desserts from the same pastry shop. In any case, on your first walk through Diocletian's Palace, don't forget to stop and try the classic flavors of a well-known tradition.
Cookie Lab
A little further from the strict center of the city, in the neighborhood of Bačvice, there is another small pastry shop, which spread a good reputation very quickly after its opening. It is a Cookie Lab - a charming little place that exudes a homely atmosphere made complete by the smells of their sweet kitchen. Among other things, in their rich offer, they have ice cream, which among experienced gourmets stood out as one of the best. Although there is not a large number of different flavors, the classics that they decided to stick to when it comes to ice cream resulted in the finest and carefully developed standard flavors whose creamy texture and rich taste will not disappoint even the most demanding.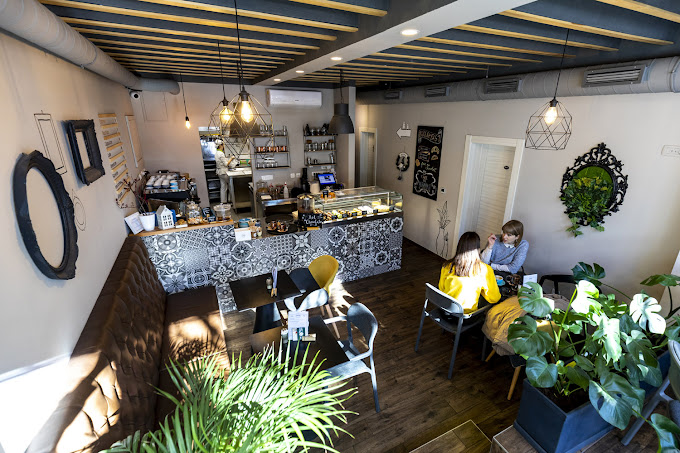 Whether you're spending your vacation in Split, or you're just passing through, be sure to walk to the old town center and find some of the listed places for the ultimate sweet pleasure. We hope that some of these ice creams will cool you down on warm summer days, and maybe even on sunny winter afternoons, because, let's agree, we don't have to wait for summer to enjoy ice cream. For an unforgettable vacation experience in Split, check out HomeRent offer of luxury villas in Split, and find more details about other gastronomic specialties on our blog Croatia in style.
Croatia in Style
Croatia Travel Blog