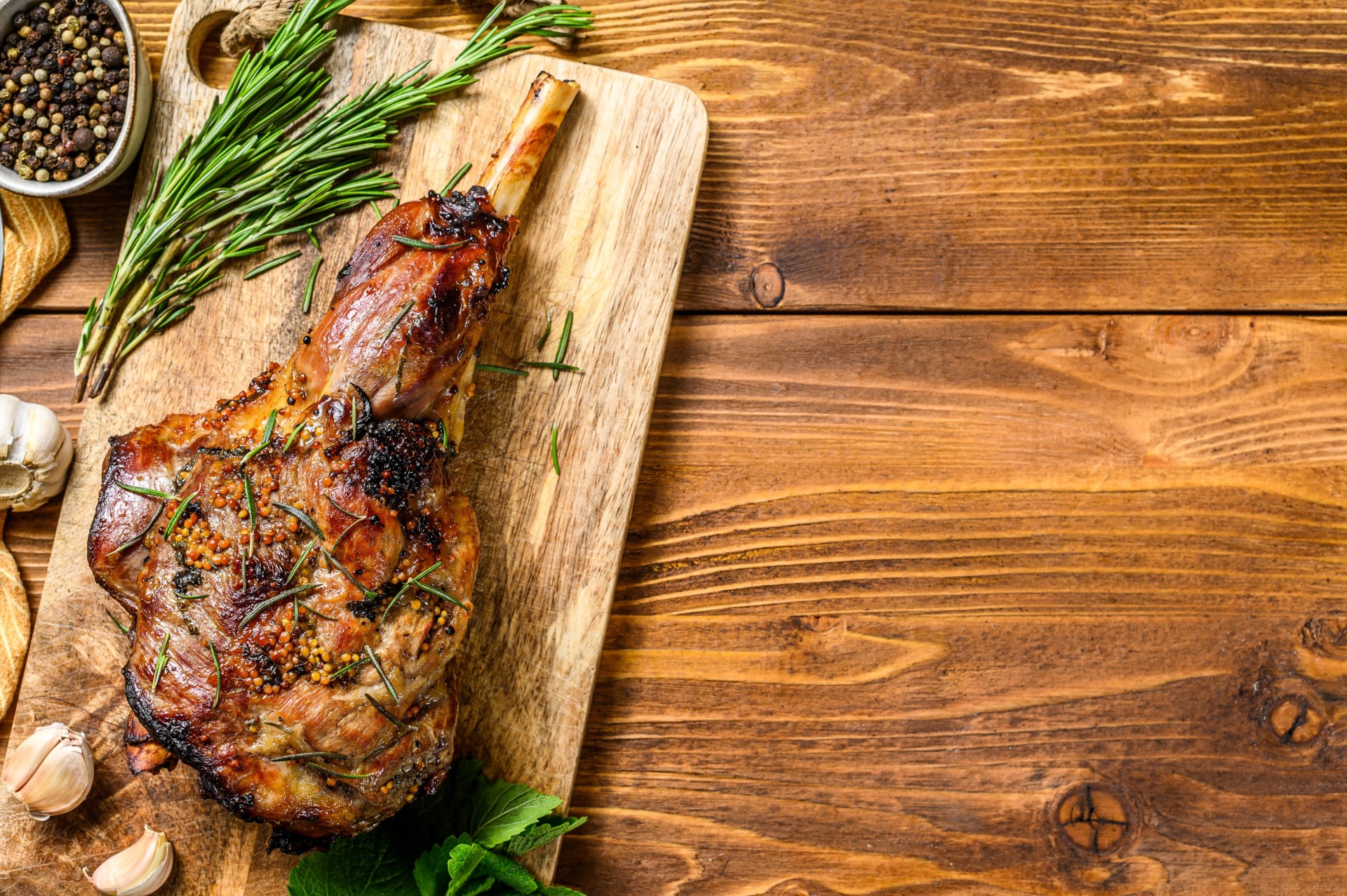 Where to eat the best lamb from the spit in Dalmatia?
Where to eat the best lamb from the spit in Dalmatia?
Your first associations with the gastronomic offer of Dalmatia are probably fresh fish and all possible fish dishes. If you have ever visited Dalmatia, then you have certainly tried some of the traditional dishes. Although the Mediterranean diet is reputed to be one of the healthiest in the world, and as much as fish is predominant in the gastronomy of Dalmatians, they love meat just as much! In the end, variety is the most important thing, right?
Especially in meat dishes, roasted lamb on a spit stands out as a delicacy in the regions from Zadar to Makarska. Once upon a time, roast lamb was traditionally eaten in rural areas in inns or taverns. Over time, this meat specialty began to be offered even closer to the sea! In Dalmatia, the enjoyment of eating roasted lamb from the spit is most often associated with festive and important moments in life when this dish must be on the menu. Dalmatian lamb from the islands, coast and karst areas of the Dalmatian Zagora is most often used for roasting due to the tender texture of the meat. The most popular side dish that is eaten with lamb is spring onions and freshly sliced tomatoes. The best young lamb is eaten in the spring, so that is the ideal time to visit one of the restaurants that serve this meat delicacy. In Dalmatian Hinterland, roast lamb is still served in taverns. It often happens that travelers from the sea towards the land smell roasted lamb in passing, so they decide to turn off the road and stop for a young lamb on the way home!
In this article, we bring you an overview of places in Dalmatia where good lamb is eaten.
Restaurant Tamaris, Zadar – Restaurant Tamaris in Zadar offers various dishes, but everyone agrees that its menu actually has the best roasted lamb in Zadar!
Address: Zagrebacka ulica 5, 23000 Zadar / Phone: +385 23 318 700
Tavern Vinko, Konjevrate – Konoba Vinko near Sibenik is a cult place to eat good Skradin risotto and pork, but roast lamb is no worse either, in fact! More and more visitors come precisely because of the excellent lamb on the spit. Due to its popularity and small capacity, it is advisable to book a table!
Address: Uz cestu 57, 22221, Konjevrate / Phone: +385 22 778 750
Gostionica Tomislav, Boraja – Located on the way to the town of Sibenik, the small town of Boraja is best known for its roasted lamb! Once upon a time, before the Adriatic highway was built, and when traveling was done on rural local roads, Boraja was a place to rest and eat. Although there used to be several catering establishments in Boraja that offered roasted lamb, now there is only one restaurant left, the Tomislav Inn. Every day at 10 a.m. the owner puts the lamb on the spit, and in about two hours at lunch time you can eat this meat delicacy. Surrounded by the greenery and natural beauty of this village, you can fully enjoy peace, quiet and good food!
Address: D58 390, 22206, Boraja / Phone: +385 22 566 555
Perlica i Hajduk restaurant, Klis – Located in the hinterland of the city of Split, Klis is known for its fortress, but also for good roast lamb. The restaurants Hajduk and Perlica are located in the Grlo area, right next to each other. They offer freshly roasted lamb every day, and are indispensable when celebrating any important life event. Both restaurants have a terrace, which is especially beautiful in spring and summer. Inside, they are air-conditioned and decently decorated. In addition to the main star of the menu - roasted lamb, they offer homemade cheese and prosciutto, bread from the bread oven, a large selection of various desserts and a large selection of top Croatian white and red wines.
Address Perlica: Trg Grlo 1, 21 231 Klis / Telephone Perlica: +385 21 240 004
Address Hajduk: Trg Grlo 2, 21231, Klis / Telephone Hajduk: +385 21 240 351
In almost every corner of Dalmatian Zagora you can find a tavern, inn or restaurant that offers roasted lamb. Most often, these are locations along the road that are easily accessible and perfect for a break from the road with fine roasted meat. The inhabitants of Dalmatia especially feast on this specialty, and we hope that you too will be able to relax in their style with a glass of local wine.
---
Choose one of the Home Rent villas in Croatia for your vacation. Find more information about Croatia on our blog pages Croatia in style.
Croatia in Style
Croatia Travel Blog