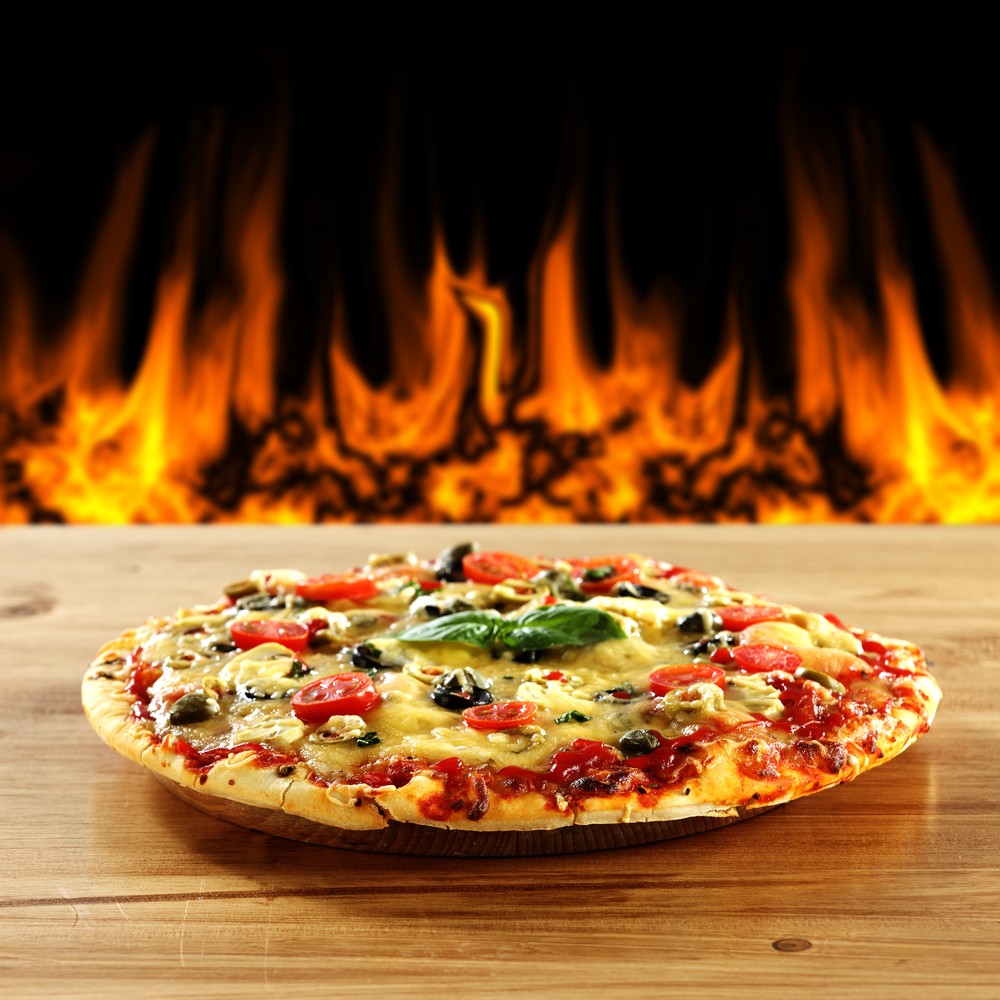 Where to eat the best pizza in Split
Where to eat the best pizza in Split?
In Dalmatia, as everywhere in the world, pizza is one of the most popular and favorite food of all generations. Although this gourmet specialty comes originally from Italy, some of the pizzerias that we will present to you are definitely proof that good pizza is not only eaten in Italy. Creating the perfect dough and rich toppings, by which we distinguish numerous types of pizza, has become a real art and a kind of challenge that results in different interpretations, so we distinguish them by the thickness of the dough, the selection of the main ingredients and interesting combinations that make such a simple food a real delicacy. We have narrowed down the large selection of places where you can find good pizza in Split to 5 locations where you will find some of the best pizzas you have ever tasted! If you are spending your vacation in Split and need ideas for a good lunch or dinner, we bring you perfect suggestions, among which there is no wrong choice!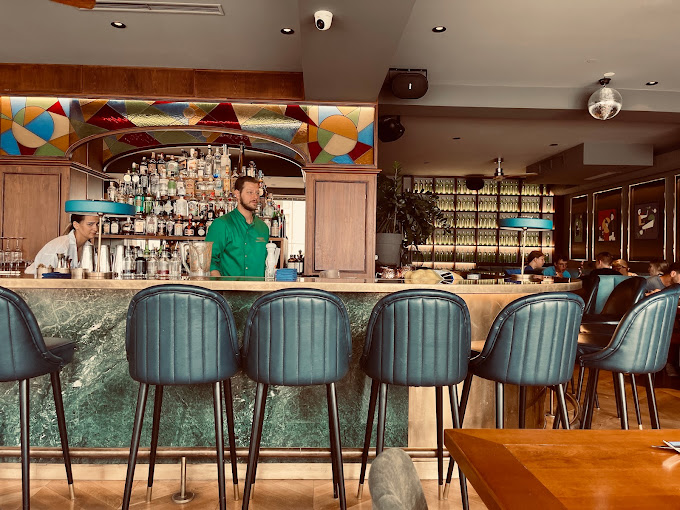 At the first mention of pizza in Split, the Bokamorra pizzeria will come to mind first for most locals. Not far from the city center of Split, along the west coast, is this charming pizzeria known for its beautiful interior, special atmosphere, but most importantly - for its excellent pizza! In 2021, pizza from Bokamorra was declared one of the best pizzas in Europe according to the choice of the global tourism platform Big 7 Travel. Bokamorra is recognized as a place that raises pizza to a whole new level, while sticking to tradition and classic techniques that have been proven to lead to a perfect result every time. Natural, fresh and carefully selected ingredients as well as perfectly balanced flavors are what describe each pizza on their menu. Whether you are a fan of the classics in the form of Margherita or Capricciosa, you like to experiment with pizza ingredients by adding truffles or prawns, or you want to try one of the sweet pizzas with pistachios, white chocolate and raspberries - this is the right place for you. What makes the experience even better is their offer of some of the best cocktails in town, which together with such good pizza makes a winning combination that you should not miss.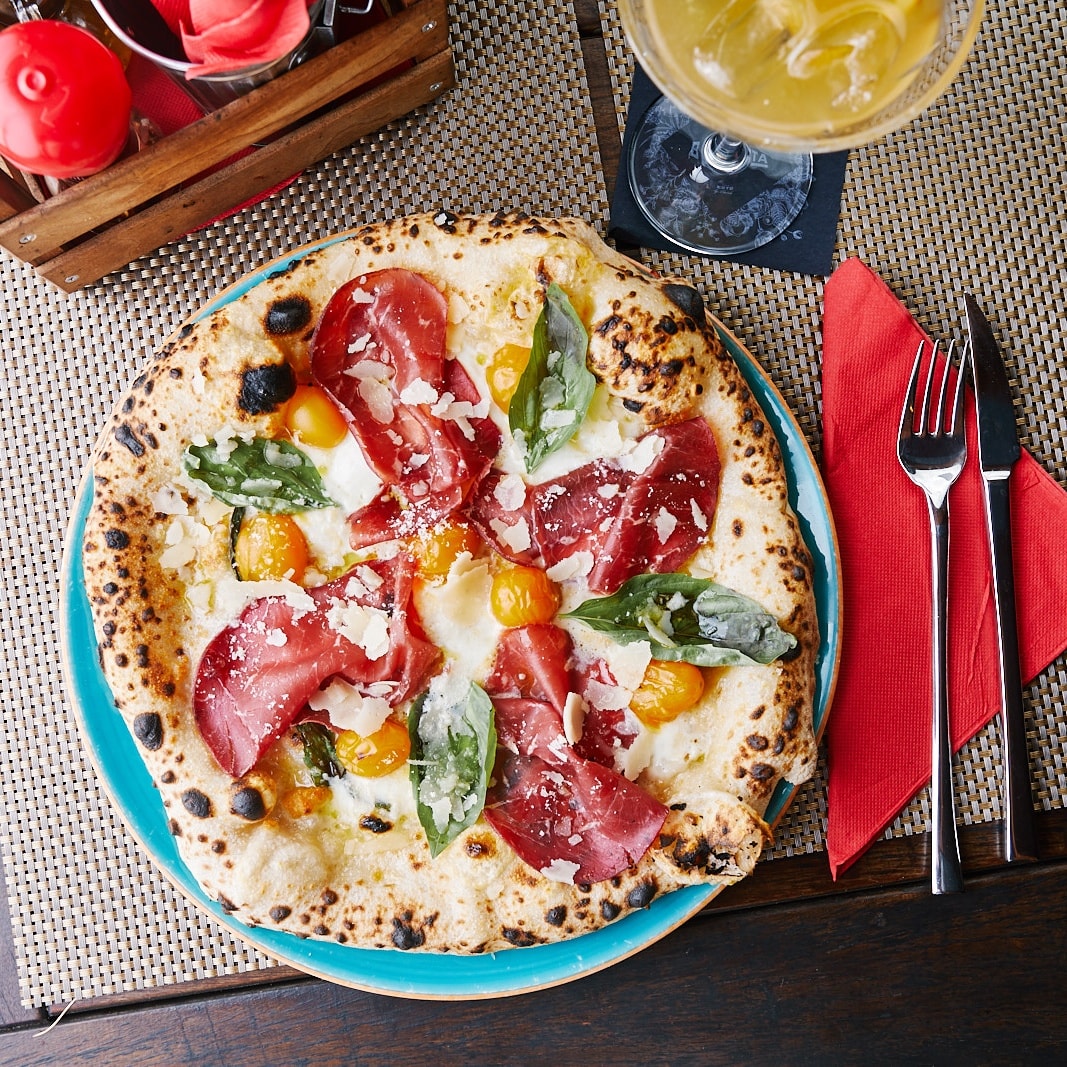 Very close to the Bokamorra, on Split's Zapadna Riva, there is Basta Gourmet Bar - a pizzeria with an interesting interior that combines rustic and modern style, and exudes a Mediterranean atmosphere that is even more pronounced due to the beautiful view of the sea, the center of Split and the port of Split. Such a pleasant and relaxed atmosphere that they have created, perfectly completes their gastronomic story. The pizza they make according to the original Neapolitan recipe has been delighting with its taste for several years, and the Napoletana is a favorite among guests - a pizza known for its perfectly baked crust, the finest mozzarella and a rich taste that is further enhanced by fresh basil. Some of the most popular ingredients that are always gladly added are mozzarella, anchovies, prawns, tuna and a lot of prosciutto as a kind of signature of this pizza team. In addition to excellent pizza, in Basta you can also try combinations of foccacia and bruschetta, various salads and interesting Neapolitan pagnutttielle. In addition to these already recognizable flavors from their menu, don't forget to enjoy the specialties of the cocktail masters that round off this true gourmet story. After lunch or dinner, be sure to take advantage of the perfect location where Basta is located, take a walk along the beautiful west coast and enjoy one of the most beautiful views of the city of Split.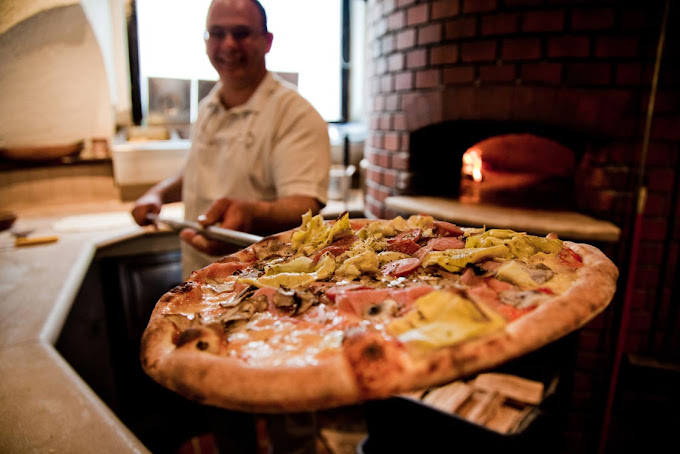 Pizzeria Galija is synonymous with the tradition of good pizza in Split and one of the first pizzerias in the city that has maintained its charm and quality throughout the decades. It is located in Varoš - a neighborhood in the very center of the city of Split, next to the walls of the famous Diocletian's Palace. Many guests will come across Galija quite by chance while exploring those alleys, and will fall in love with the local atmosphere fused with the Dalmatian ambience of the entire town. The interior is dominated by wood and stone, and a beautiful terrace with a view of the old town streets contributes to the whole rustic atmosphere. At pizzeria Galija, they are proud of their kitchen, which is an oasis of relaxation and enjoyment of good food, with an emphasis, of course, on pizza from their bread oven. Their pizzas are made according to the original recipe from 1980, which even then delighted with its taste and smell, and whose quality has been maintained in full splendor until today. The Quattro stagioni pizza, which is traditionally prepared in four parts with different ingredients, each ingredient representing a season, is often highlighted as a favorite among guests, but they have many other types on their menu, among which everyone will surely find something to their taste.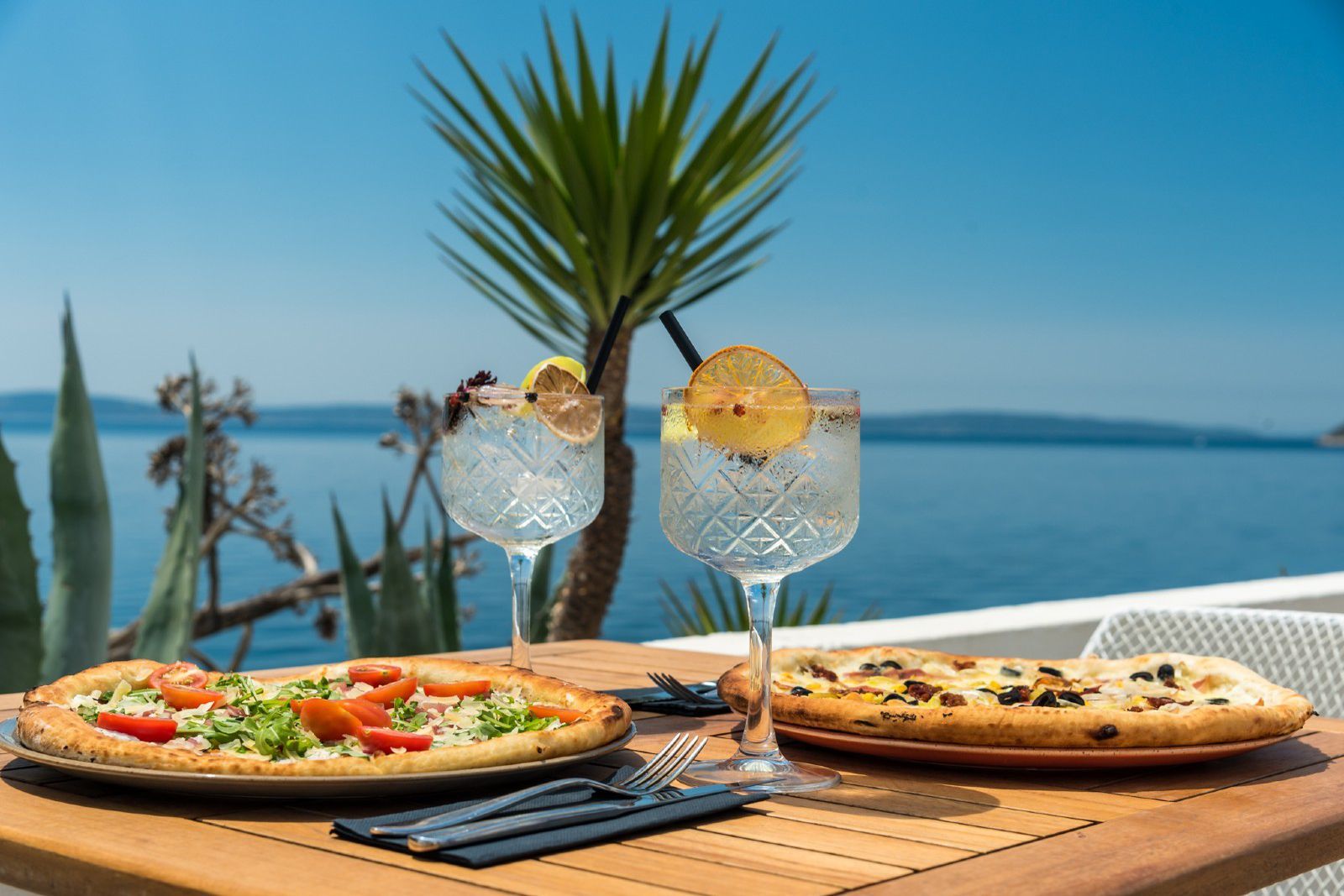 Pizzeria Skipper undoubtedly holds the title of pizzeria in the most beautiful location in Split. Namely, it is located on the famous Sustipan rock at the foot of the Marjan hill, and offers a view of the entire city of Split and the harbor on one side, and on the other side of the beautiful sea archipelago and the nearby islands of Brač and Šolta. The sunsets that are welcomed in such a place leave you breathless! In addition to its perfect location, the Skipper pizzeria is known as another place with top-quality pizza in the city of Split. It is also a favorite among locals who like to spend their weekends right on their sunny terrace enjoying the classics from the pizza menu. Their pizzas by the meter from the bread oven, which usually contain a combination of three types of pizza from their menu, have become very popular, and are a great option for any large group that gets together. Sun, great pizza and a spectacular view from the terrace of this pizzeria are all you need for a perfect gourmet experience on your vacation, so don't forget to add this place to your list of locations that you should not miss while staying in Split.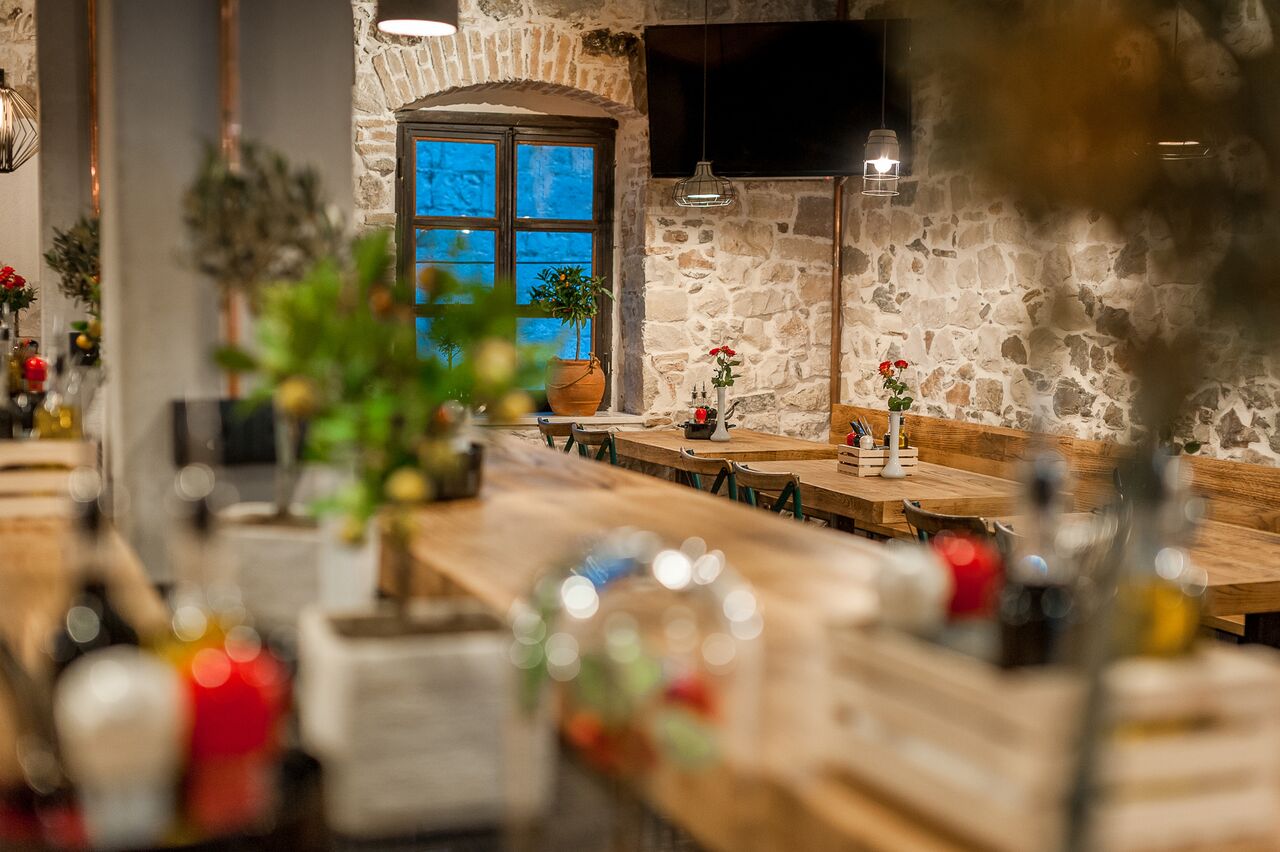 Not far from the old center of the city of Split, in a quieter settlement called Toć, there is Bakra - a place where good food has been enjoyed since 1947, when the menu featured fish specialties and the first pizzas in Split. They say that the secret of their good pizza is hidden in an old wood-fired bread oven made by Italian craftsmen way back in 1984, and they are proud of the fact that guests return to Bakra not only for the good food, but also for the friendly service and recognized long and successful traditions on the gastronomic scene of the city of Split. In addition to excellent pizzas, in Bakra you can also taste other specialties of Mediterranean cuisine based on seasonal ingredients and the daily offer from the nearby city market.
Plan your next vacation in Split, don't forget to visit one of the listed locations and enjoy the taste of the best pizzas in Split. Find more about the best restaurants in Split, where to drink the best coffee in Split and other useful information on our blog Croatia in style. To choose the most beautiful vacation homes in Split and its surroundings, check HomeRent offer of luxury villas in Split and Dalmatia.
Croatia in Style
Croatia Travel Blog