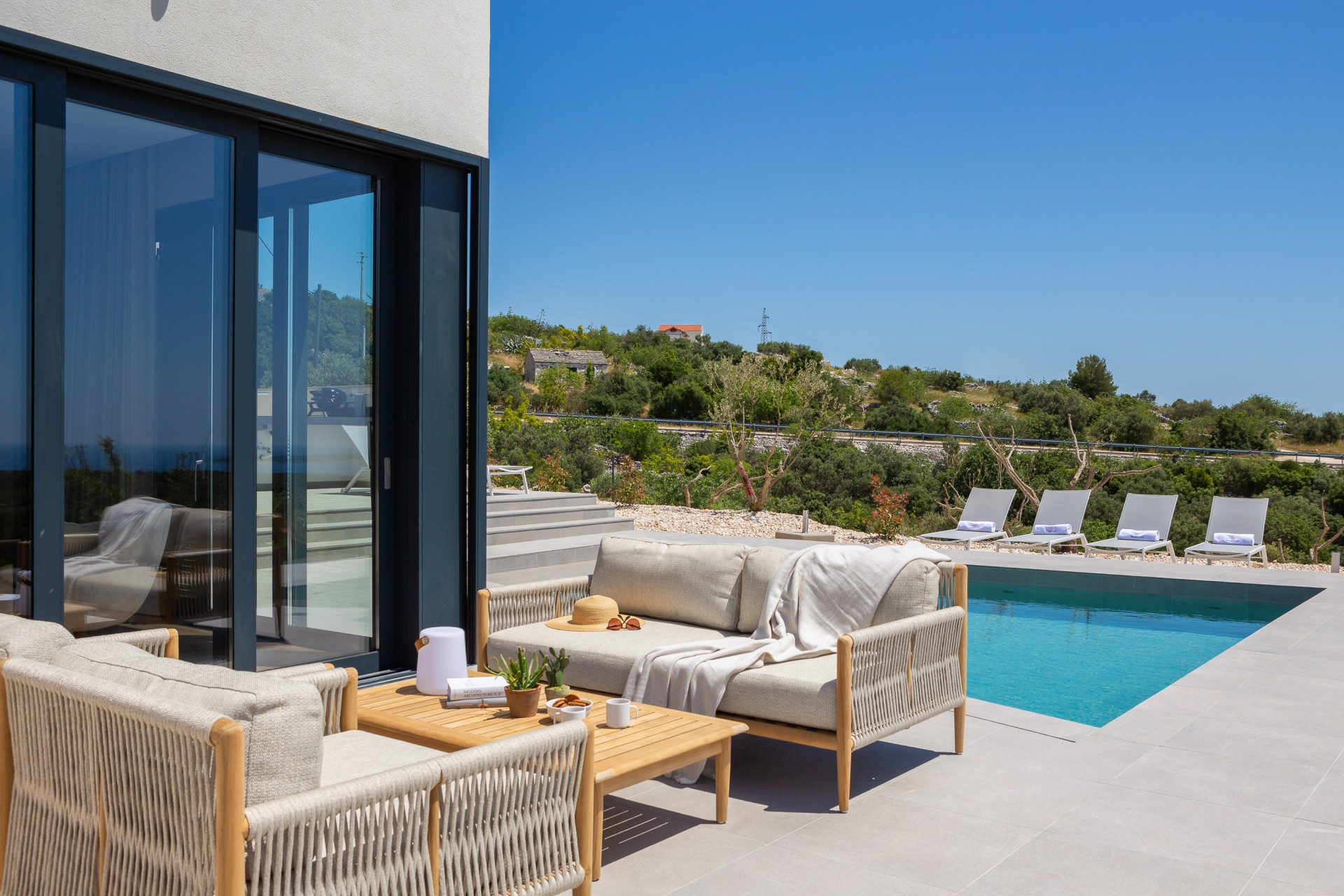 How much can you earn from vacation rental in Croatia?
How much can you earn from vacation rental in Croatia?
Are you planning to start renting vacation homes or are you already renting and wondering how much you can earn from renting? Which parts of Croatia are the most profitable to rent? What are the income, and what are the costs of renting vacation homes? Below we bring you answers to all your questions.
In the last few years, we have witnessed a large increase in the number of holiday homes. According to Home Rent research, the number of categorized vacation homes as of 2019. has grown by over 25%, which is a really big increase.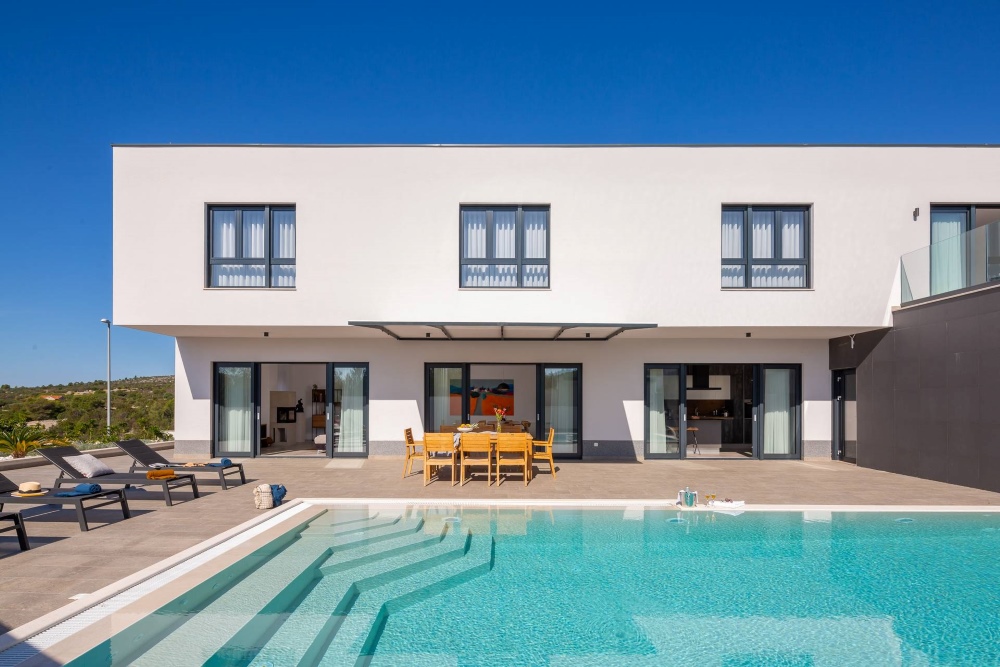 What does the income of vacation homes depend on?
Earnings from vacation home rentals largely depend on a whole range of factors, the most important of which are the following:
1. Location - villas in the best locations bring the most income and have the longest season. The best locations are definitely villas by the sea or by the beach, as well as villas near larger cities such as Split, Dubrovnik, and Rovinj.
2. Capacity of the villa - the larger the number of people you can accommodate in your villa, the higher the price, but also the higher the costs. The best price-to-cost ratio is the villas that can accommodate 10-12 people, which allows the arrival of two families with children.
3. Facilities and decoration – The more facilities a villa has, such as a swimming pool, gym, sauna, children's playground, etc., the greater the possibility of extending the season and earning more.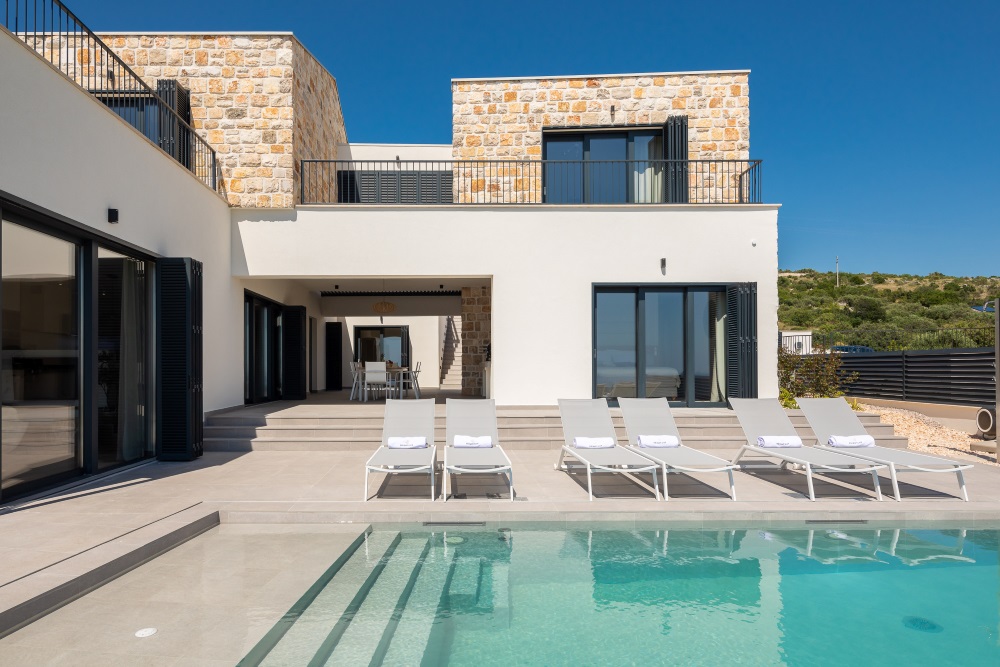 Income from vacation homes
A villa with a swimming pool in Istria, close to cities such as Split and Dubrovnik, which can accommodate 10 people, should have no problem generating income above EUR 50,000.00. it should be noted that luxury villas in attractive locations can generate revenues above EUR 70,000.00.
As a rule, villas with a swimming pool on the islands generate less profit than similar villas on the coast, except of course villas by the beach and right by the sea. As a rule, the villas on the islands have a shorter season than the villas along the coast. Earnings for such villas range from EUR 30,000.00 to EUR 50,000.00 depending on the number of people, facilities, location and decoration of the villa itself.
Vacation homes in the interior of Dalmatia can generate income from 15,000.00 to 25,000.00 EUR, but they must provide mandatory pool heating, sports facilities and additional services to compensate for the distance from the sea.
Holiday homes in Gorski Kotar have been extremely popular in recent years, as they have both a winter and a summer season, but their problem is usually short bookings (weekend – 2 to 3 days), which leads to increased costs. Income ranges from EUR 15,000.00 to EUR 25,000.00 depending on the capacity of the villa and the number of summer and winter facilities. Income largely depends on the number of snow days.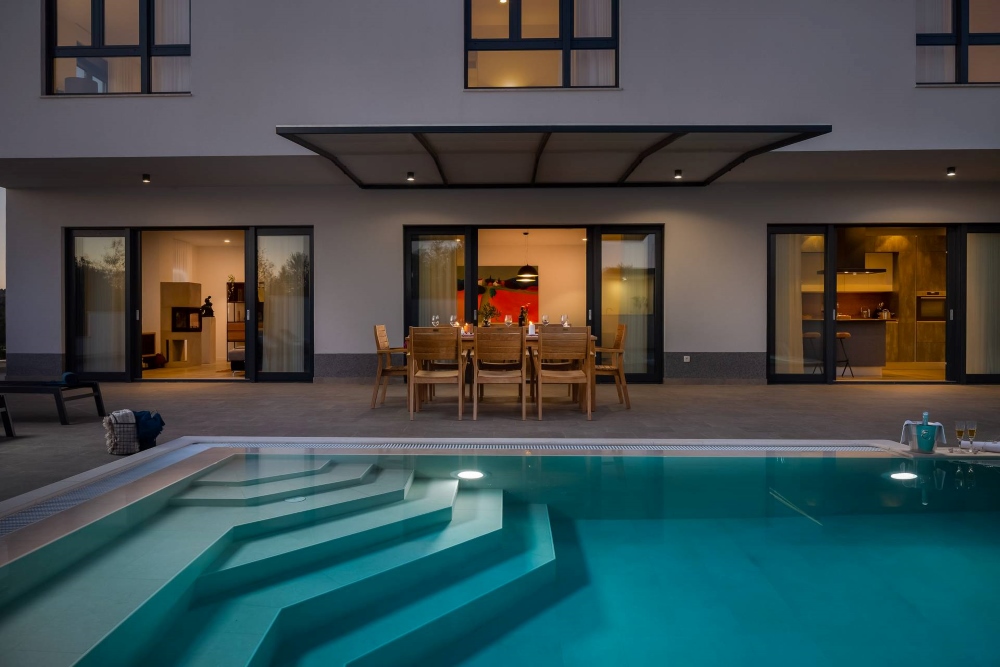 Income from apartment rental
In addition to vacation homes, we will also touch on the possibility of earning from apartments. Although at first, it seems that the income of vacation homes is higher than that of apartments, there are exceptions. Exceptions are larger apartments (6-8 people) in excellent locations in larger cities such as Split and Dubrovnik. A luxury apartment in Split for 6 people can earn up to EUR 30,000.00 per year and can be occupied for more than 150 days.
Expenses for renting vacation homes
The profitability of vacation homes depends not only on income but also on costs, i.e. expenses. When building a vacation home and before renting it, it is necessary to carefully analyze income and expenses. It is important to try to extend the season and increase the number of days that your villa is rented, but also it is important to reduce rental and maintenance costs. Depending on whether you work alone or through agencies, whether you do maintenance and cleaning yourself or through agencies, the actual earnings will be from 80% of income to only 40% - 50% of income if you use external collaborators for all work related to renting vacation homes.
To increase income and profit from renting your holiday villas in Croatia, contract an advertising service through the HomeRent web platform for renting villas.
Croatia in Style
Croatia Travel Blog