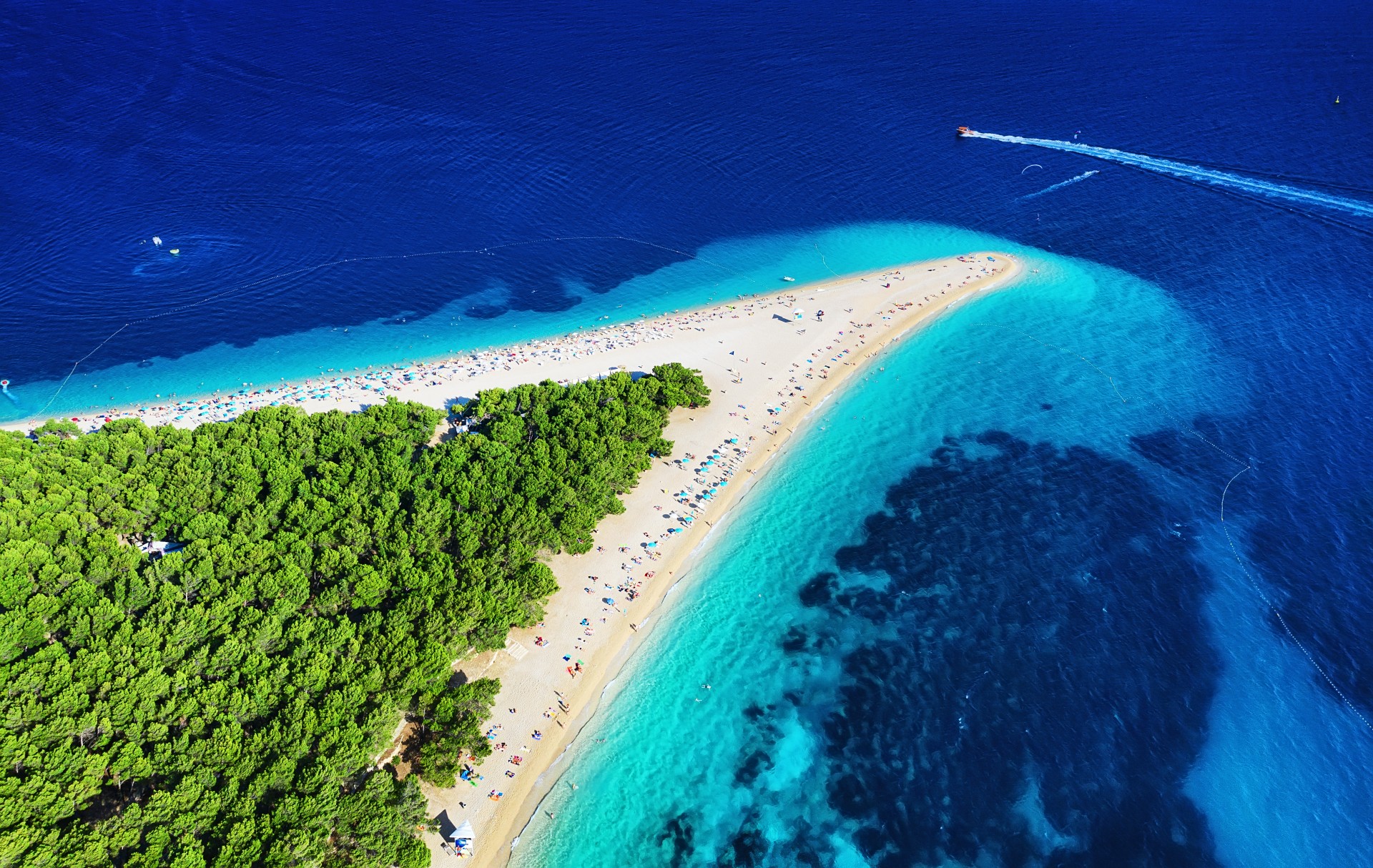 Island Brac – pearl of south Adriatic
Island Brač – pearl of south Adriatic
Situated very close to Split, Brač can be named as most popular island of south Dalmatia in the company of Hvar and Korčula. It is equally popular among domestic and foreign tourists. Famous for its crystal clear sea, perfect beaches and beautiful nature it perfectly shows authentic island life, especially in its interior villages which are not by the sea.
Vicinity to Split made it the perfect spot for daily trips and island hopping excursions. If you have booked your luxury villa in Croatia on the island Brač, you can reach it from Split by ferry, which departs every hour in the high season and arrives at Supetar, islands municipality. If you travel without car you can take the speed catamaran line. It is a relatively small but typical dalmatian island. The most popular places on the island are Supetar, Bol and Milna. Bol and Milna are situated in the south part of the island offering perfect beaches and bays and open sea views of the Adriatic.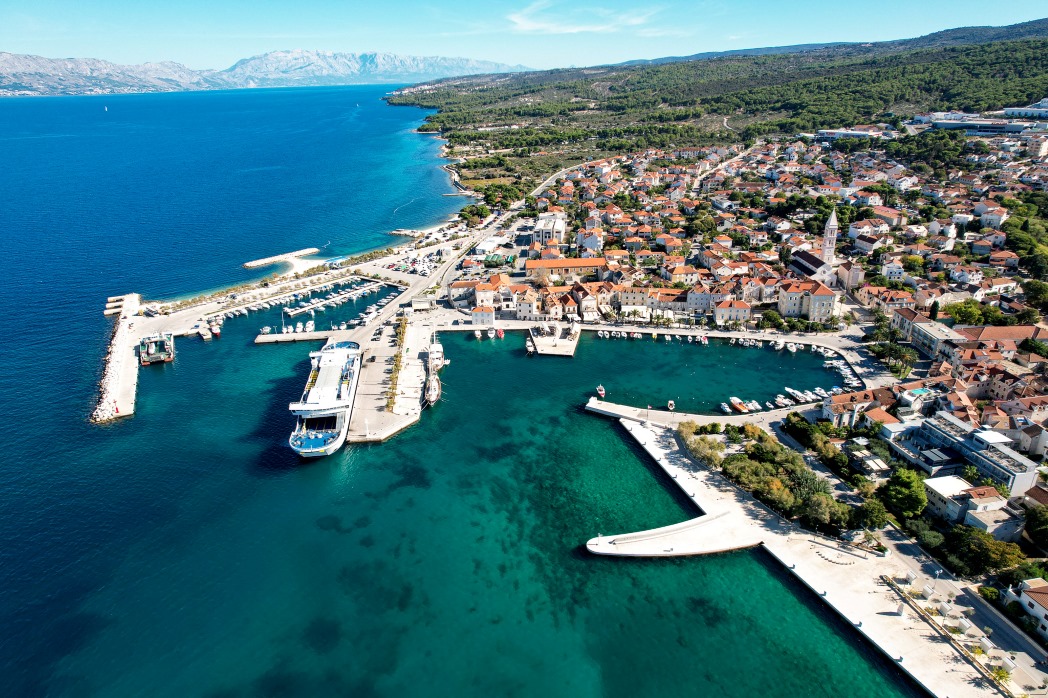 The natural highlight of Brač is the stunning Zlatni Rat beach and Vidova Gora hill. If you visit Brač, and haven't visited these two phenomenal sites,you haven't seen the most breathtaking spots. Golden cape beach is a unique natural phenomenon famous worldwide per its shape and beauty, while Vidova Gora hill gives you a panoramic view of the whole island and, if not cloudy, the view reaches to infinity where sky and sea becomes one. Hike to the top, then take a dip in the Adriatic on the tip of Golden Cape – you will for sure remember it.
Walking around the island, you may notice a lot of pine tree woods, olive tree groves and vineyards. Brač is famous per its gifts of nature - olive oil, wine and its stone! You can visit Brac Native and Olive Oil museums to get info about olive oil sorts and the history of production on the island. Another gift of nature, Brač stone, is worldwide famous. It is part of The White House in Washington, Diocletian's Palace in Split, and many other historic buildings in Europe such as the parliament buildings of Vienna and Budapest. Town Pučišća are famous per its Stonemasonry School where all started. Make sure to visit the village of Skrip, the oldest village on the island and it is not settled by the sea as you might think. It shows ancient ruins of the former village and it is a perfect display of past times. Center od village is Radojkovic's Citadel, a 16th-century tower in which is located the Museum of Island Brac. After whole sightseeing, you get hungry and thirsty, of course! What goes better with sea delicacies than wine made on the island? The most common sorts are Pošip and Plavac mali. Make sure to visit the local winery in Bol, Stina Winery and enjoy their authentic art winery!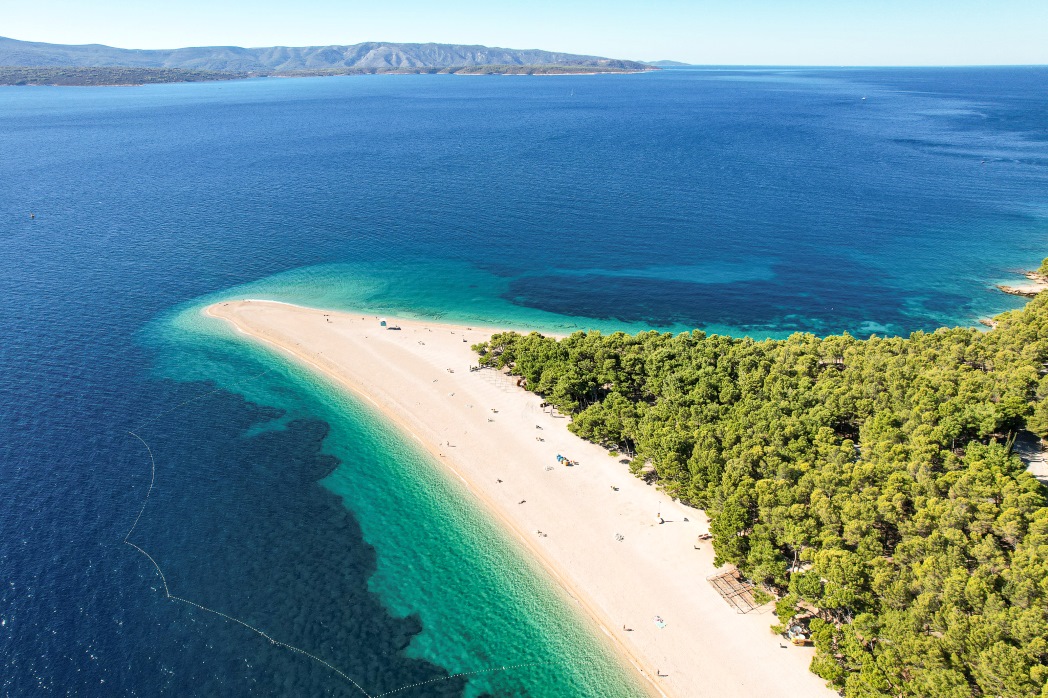 During summer there are manifestations all around the island know as "Fjera" which represent fun nights including music, great food, and a tons of happy people! On Fjera you can get that real feel of Mediterranean summmer nights and full local experience. You won't miss fun on this beautiful island no matter who you are traveling with!
The offer of luxury villas on Brac as well as ordinary holiday villas with private pool is growing every year and Brac has definitely become a top destination in Dalmatia and Croatia. Good connection of Brac with the mainland through the ferry port of Split, a large selection of holiday villas, a wealth of restaurants and wines, beautiful beaches and enchanting colors of the sea will make your vacation on the island of Brac unforgettable. Then why wait and not book one of the Home Rent villas on the island of Brac. You can find the entire offer of Home Rent villas in Croatia, but also on Brač here.
Croatia in Style
Croatia Travel Blog