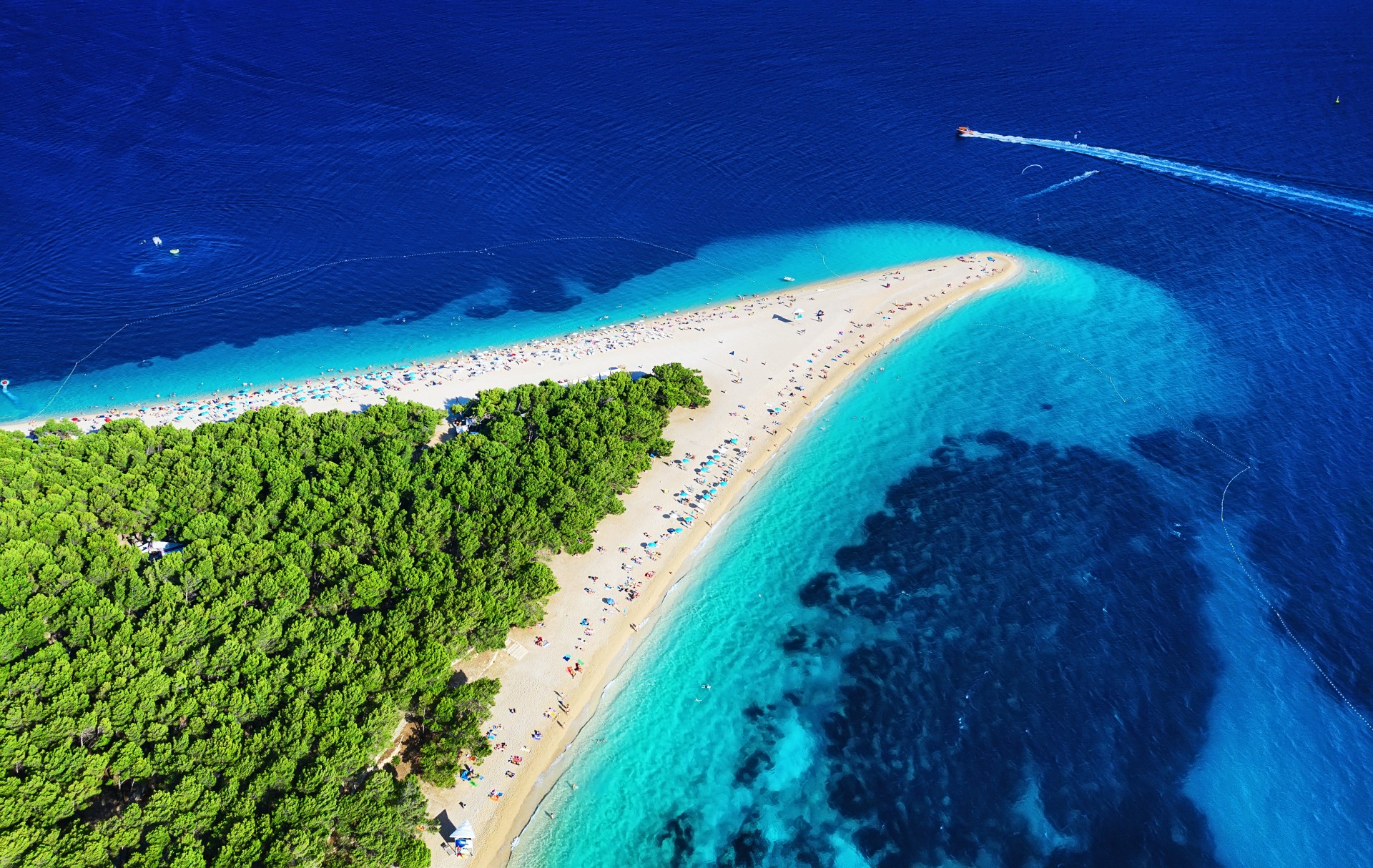 Zlatni rat beach – famous Golden Cape of Croatia
Are you considering booking some nice villas in Croatia and looking for hot spots in central Dalmatia? Perfect, you are in a great place where you can find your villa in Croatia, and some of the best information about cental Dalmatia cost.
One of Croatia's most popular and known beaches is definitely Zlatni rat on the island Brac. It is situated on the south side of the island, in the town Bol.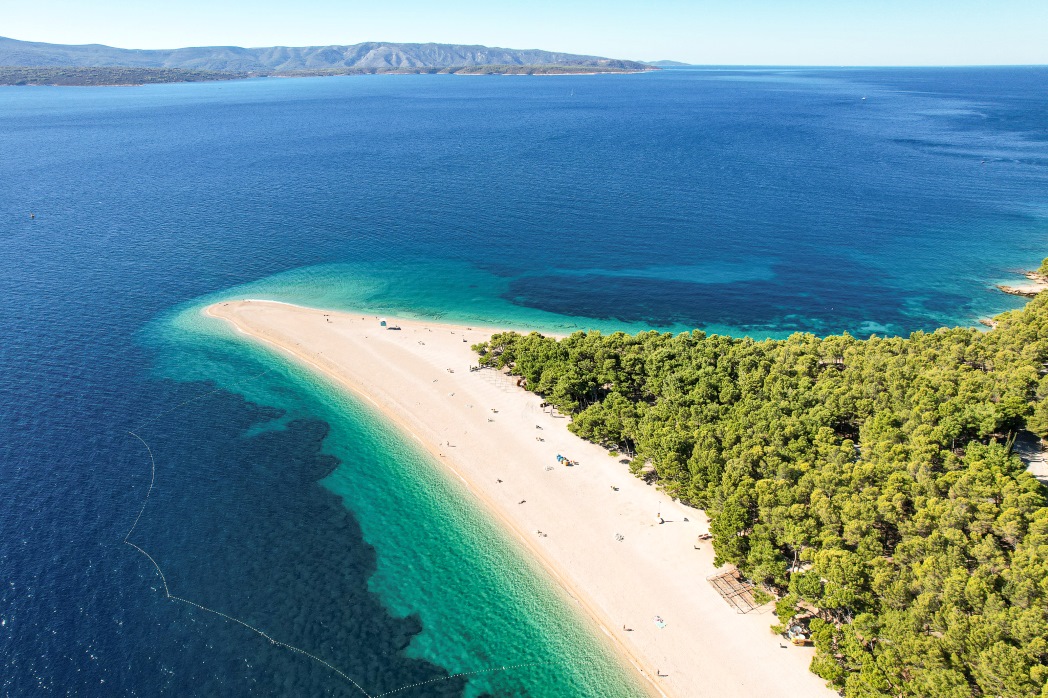 Unique because of its special shape and outstanding beauty of turquoise, crystal clear Adriatic it takes your breath away. Its shape is tongue like and it stretches almost half a kilometer perpendicularly out into the sea. The tip of this famous beach is constantly changing under the influence of the waves and the sea's currents. The top of Zlatni rat is sometimes slightly bent to the west or the east, and sometimes even a small pool is built. Measurements have shown that the beach is getting longer every year.
Some stories say that Golden Cape got its name because of its "golden role" to the island inhabitants due to big fish catches in the area. Also, there were vineyards and fig trees planted on it. Later, it became beautiful tidied and forested beach like today. It is protected as a natural landscape of high importance in Croatia!
How to get to Golden Cape?
If you are already staying in one of the Croatian luxury villas around the island, the beach is 4 kilometres away from the centre of the Bol town. You can walk to it or go by car as there is parking lot with 1000 parking places so you will for sure find place for yourself.
You can reach the island by ferry, which goes from Split Ferry port and arrives to Supetar. Then you have to drive to Bol and it takes 40 minutes. If you are traveling without a car, you can take a direct catamaran line to Bol!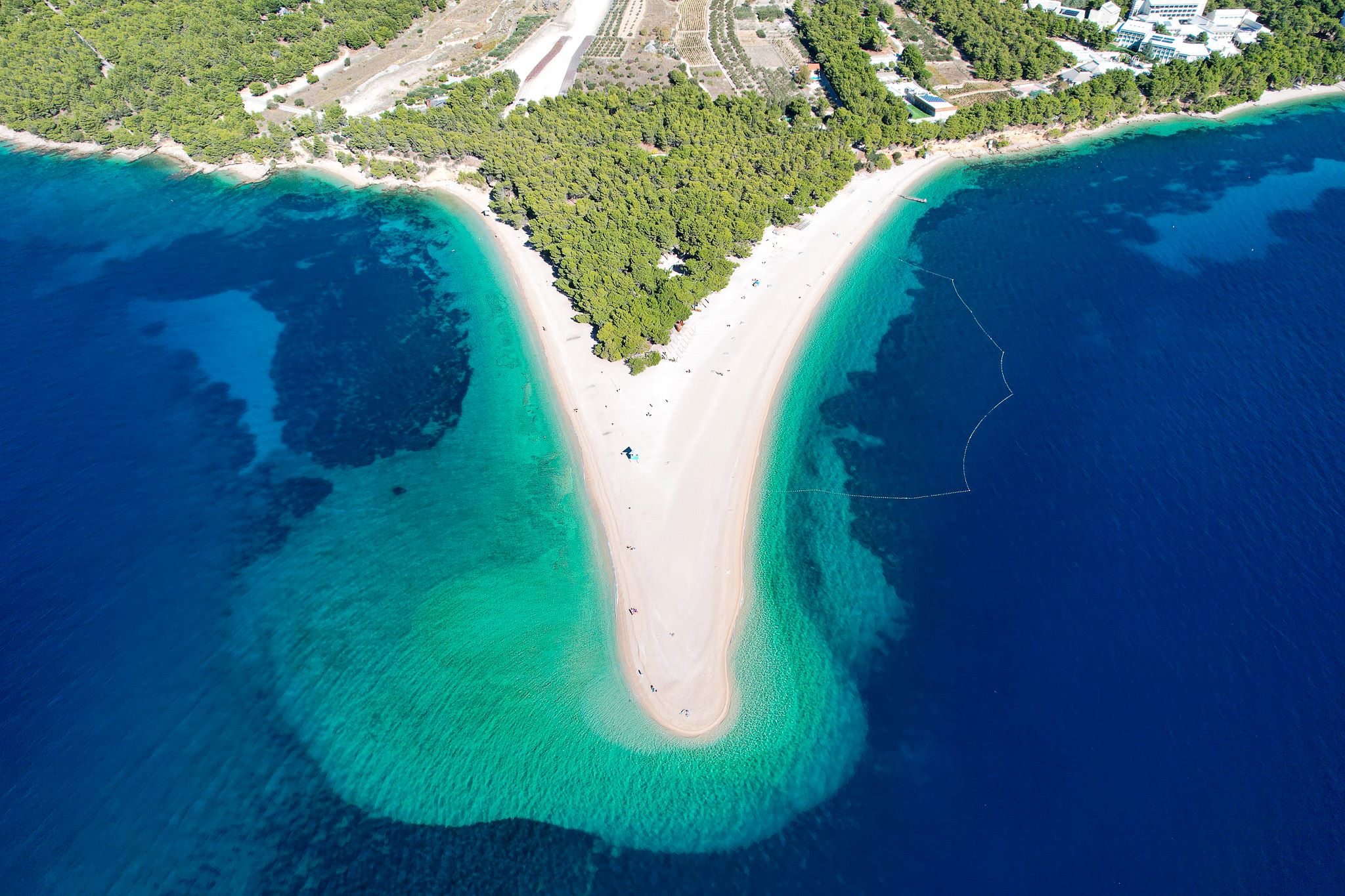 What to do there?
This beautiful beach is also well managed and maintained. Whether you travel with friends or like a family with kids, there is everyhing you need on it from services. There are many bars, restaurants and stands which offer food and drinks. You can rent sunbeds and sun umbrellas as well. Children can have fun in the sea in the floating fun park or at the playground. Sports enthusiasts can windsurf or kitesurf at the nearby smaller beach. One part of the beach is reserved for jetski and pedal boat renting. There are lifeguards on duty and a public toilet as well. Love birds should know that beach is beautiful in sunset time and due to romantic scenary, many proposals have been made there!
Make sure to take a dip in Adriatic in this fabulous spot, as you will remember it highly as one of the finest dips in a lifetime!
Check out also our blog post of Island Brac, and of course, if you need a villa in Croatia, check out Home Rent Offer and find some of the best villas in Croatia.
Croatia in Style
Croatia Travel Blog