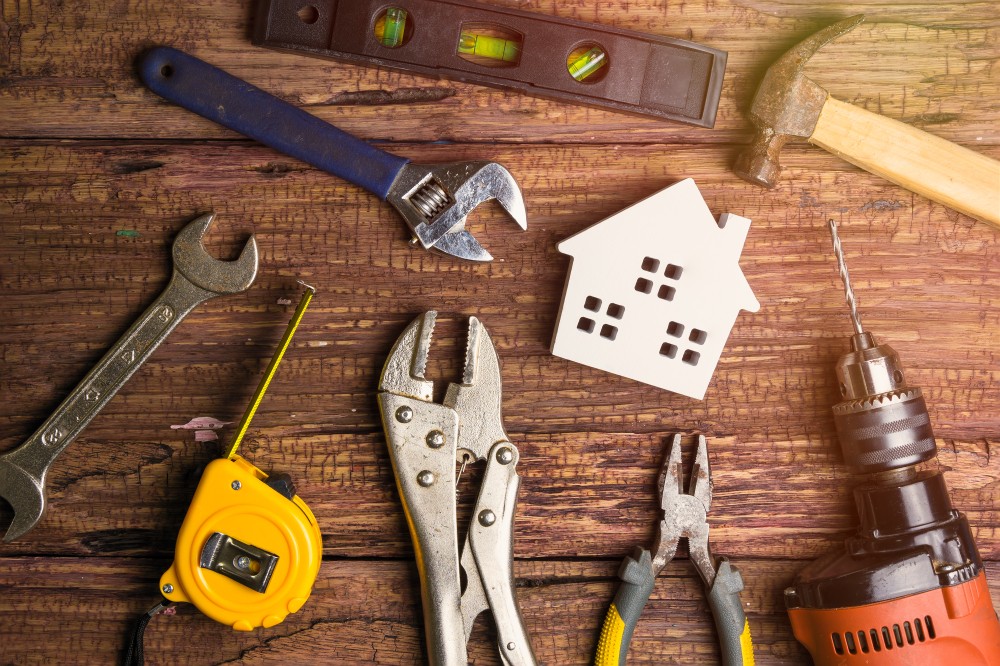 Real estate maintenance cost calculator
Real estate maintenance cost calculator
The maintenance cost of a real estate property can vary depending on the type of property, its age, location, and other factors. Generally, real estate maintenance costs can include expenses such as:
Repairs and renovations: This can include anything from fixing a leaky faucet to replacing a roof or updating an outdated kitchen.
Utilities: Property owners may be responsible for paying for utilities such as water, gas, and electricity, especially in multi-unit buildings.
Cleaning and janitorial services: Regular cleaning and upkeep of common areas, such as hallways and elevators, may be necessary in a multi-unit building.
Landscaping: Property owners may need to maintain the exterior of their property, including landscaping, gardening, and lawn care.
Pest control: Regular pest control services may be necessary to prevent infestations and maintain the property's value.
Insurance: Property owners may be required to pay for property insurance to protect against potential damage or liability claims.
Property management fees: If the property is managed by a third-party company, property owners may need to pay for their services.
It's important for property owners to budget for these maintenance costs to ensure their property remains in good condition and retains its value over time. That's why Home Rent Agency created the best maintenance cost calculator you can find on the internet based on ten years of experience in property maintenance and management villas in Croatia. Download the calculator for free Real estate maintenance cost calculator.xlsx
PROPERTY MAINTENANCE COST CALCULATOR








































PROPERTY INFORMATION
Real estate address:


Year of construction:




Number of floors:


Total living area of the property:


m²




















INCOME OF REAL ESTATE
Name of income


Annually
Rental income


- €
Insurance payments


- €
Owner payments


- €
TOTAL INCOME:


- €




















EXPENSES
I UTILITY FEES
number
type of expense
unit
amount
price
total (€)


real estate insurance
annually
1,00
- €
- €


bank loan
monthly
12,00

- €

- €


water consumption
monthly
12,00
- €
- €


electrical energy
monthly
12,00
- €
- €


Internet
monthly
12,00
- €
- €


property cleaning
monthly
12,00
- €
- €


waste removal
monthly
12,00
- €
- €


heating cost
annually
1,00
- €
- €


tax
annually
1,00
- €
- €
TOTAL COSTS (€):
- €


II REGULAR MAINTENANCE
number
type of expense
unit
amount
price
total (€)
II a Mandatory works


air conditioning service
annually
1,00
- €
- €


pest control
annually
1,00
- €
- €


elevator service
monthly
12,00
- €
- €


pool maintenance
monthly
12,00
- €
- €


alarm and cameras service
annually
1,00
- €
- €


fire protection service
annually
1,00
- €
- €


chimney cleaning
annually
1,00
- €
- €


irrigation maintenance
annually
1,00
- €
- €


landscape maintenance
monthly
12,00
- €
- €


purchase of minor maint. items
annually
1,00
- €
- €
Mandatory works total (€):
- €
II b Emergency repairs


plumbing installations
annually
1,00
- €
- €


drainage installations
annually
1,00
- €
- €


electric installations
annually
1,00
- €
- €


gas installations
annually
1,00
- €
- €
Emergency repairs total (€):
- €
II c Small repairs


small roof repairs
annually
1,00
- €
- €


small pool repairs
annually
1,00
- €
- €


small carpentry repairs
annually
1,00
- €
- €


small locksmith repairs
annually
1,00
- €
- €


small irrigation repairs
annually
1,00
- €
- €


glass replacement
annually
1,00
- €
- €


painting works
annually
1,00
- €
- €


elevator repairs
annually
1,00
- €
- €


lighting repairs
annually
1,00
- €
- €


heating and cooling repair
annually
1,00
- €
- €


repair alarms/security systems
annually
1,00
- €
- €


intercom repair
annually
1,00
- €
- €


rainwater drainage repairs
annually
1,00
- €
- €


buying plants
annually
1,00
- €
- €


other small repairs
annually
1,00
- €
- €
Small repairs total (€):
- €
II d Big repairs


real estate statics
annually
1,00
- €
- €


bearing walls
annually
1,00
- €
- €


mezzanine construction
annually
1,00
- €
- €


balconies and terraces
annually
1,00
- €
- €


roof
annually
1,00
- €
- €


facade
annually
1,00
- €
- €


windows
annually
1,00
- €
- €


doors
annually
1,00
- €
- €


blinds
annually
1,00
- €
- €


solar panels
annually
1,00
- €
- €


garage door
annually
1,00
- €
- €


fence
annually
1,00
- €
- €


fireplace
annually
1,00
- €
- €


air conditioners
annually
1,00
- €
- €


water pipes
annually
1,00
- €
- €


sewage pipes
annually
1,00
- €
- €
Big repairs total (€):
- €
Regular maintenance total a+b+c+d (€)
- €
Total expenses I + II (€)
- €




















THE DIFFERENCE BETWEEN PLANNED REVENUES AND EXPENSES
TOTAL PLANNED INCOME
year
- €
TOTAL PLANNED EXPENSE
year
- €
BALANCE
year
- €
Croatia in Style
Croatia Travel Blog