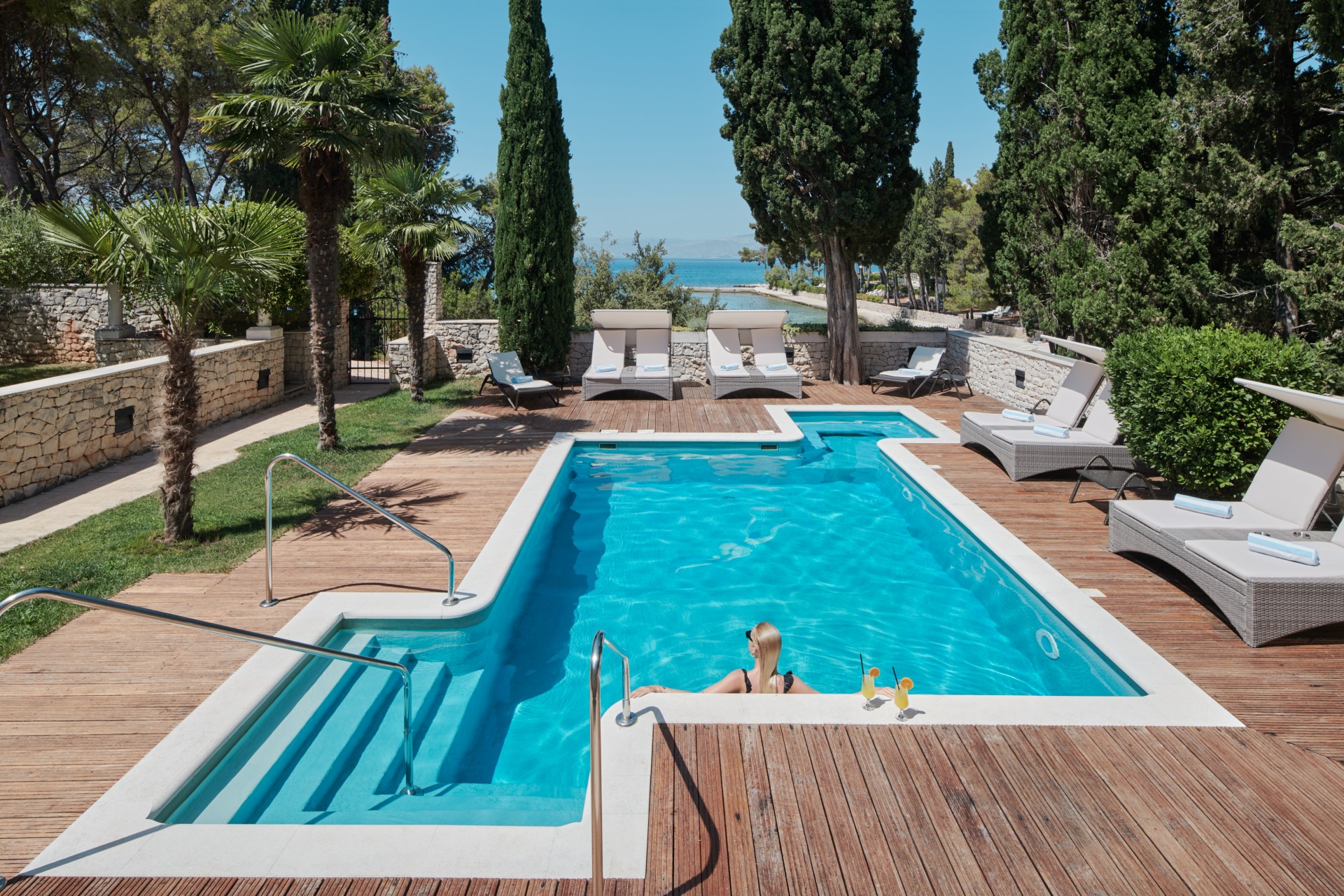 Do tourists prefer to book a hotel or a villa?
Do tourists prefer to book a hotel or a villa?
All guests are not the same, and that's why the variety of accommodation capacities and tourist offers in Croatia is great because we offer every guest the opportunity to find the ideal accommodation for themselves. Some guests prefer hotels and hotel accommodation. Others prefer family accommodation (apartments and holiday homes). Still, others prefer accommodation in camps or nautical tourism.
What is particularly interesting is to observe the official figures of e-visitors throughout the year and how changes occur in the selected accommodation.
Hotel accommodation leads the way in the pre-season
In May 2022. hotels had 42% of the total number of overnight stays in Croatia, apartments and holiday villas had 26%, and camps had 24% of total overnight stays in Croatia. Other accommodation was at 8%.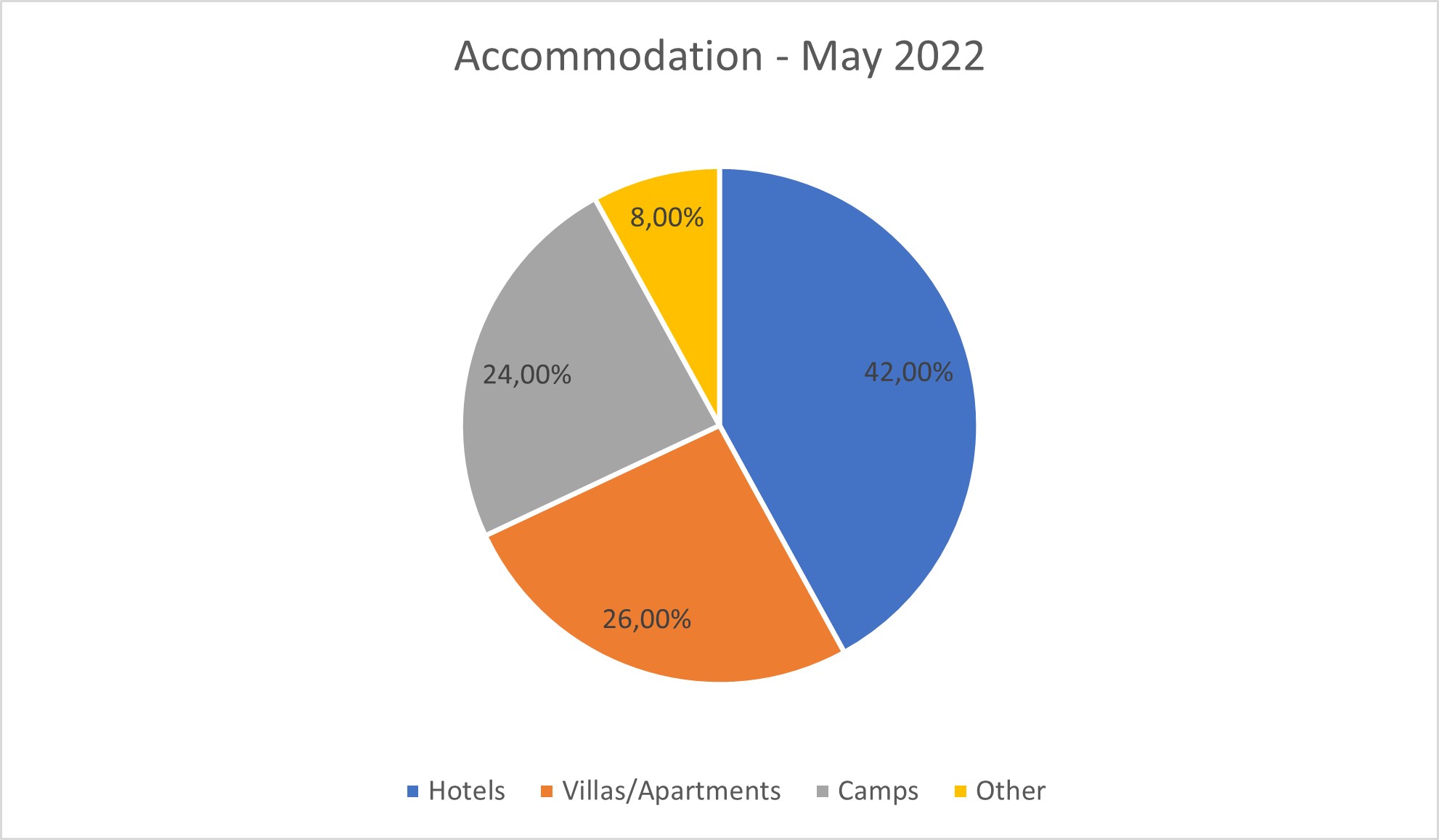 Holiday villas and private apartments dominate in the heart of the season (July, August).
With the arrival of the high season, trends in accommodation selection in Croatia change drastically in favor of family accommodation (Holiday villas and apartments). In August 2022. family accommodation had 50% of the total overnight stays in Croatia, followed by camps with 24% of overnight stays, while hotels fell to 18%. Other accommodation was at 8%.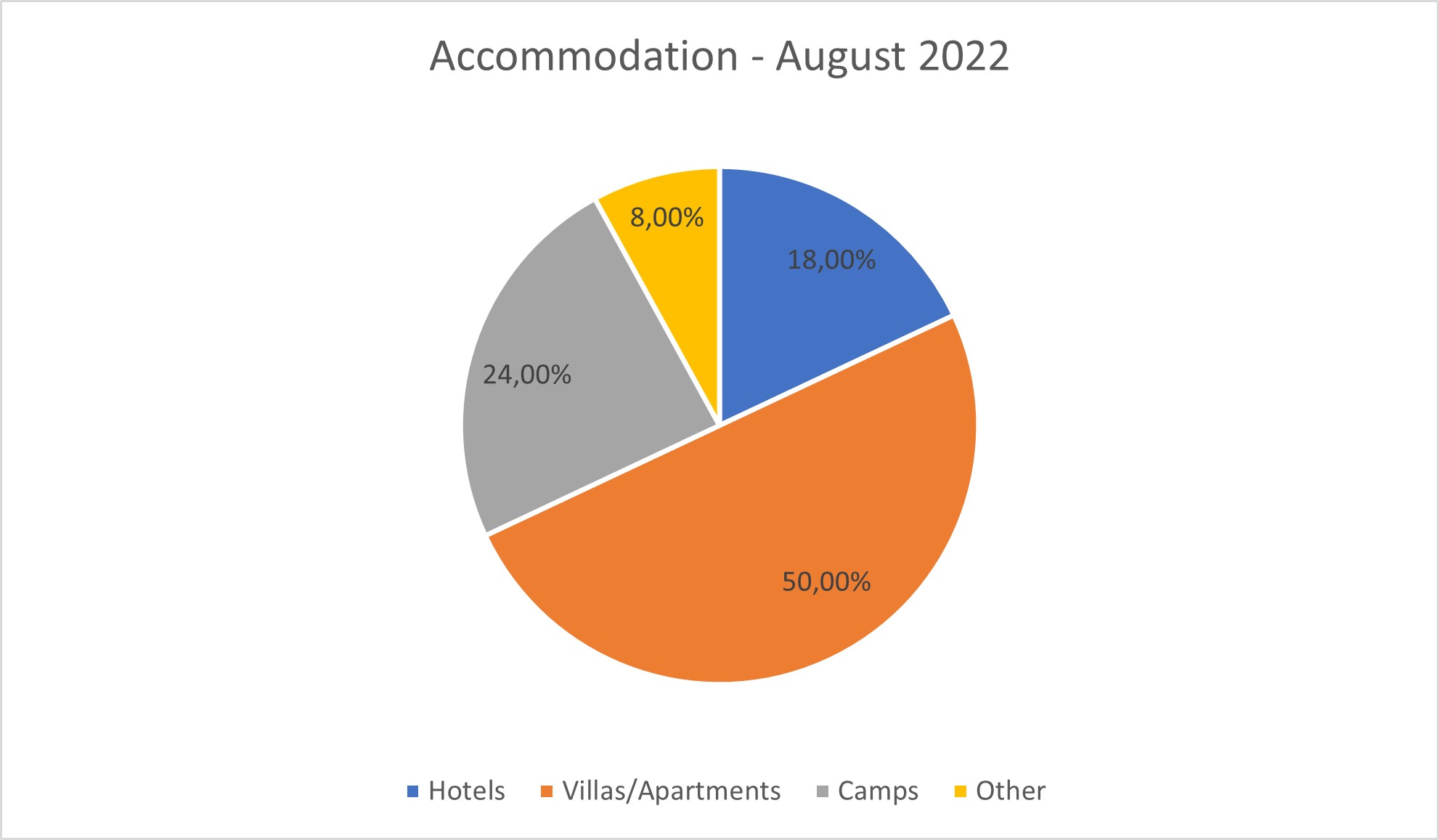 From the above data, it is quite clear that except for the high season (July, August), tourists prefer to choose a hotel for their accommodation compared to villas and holiday homes. There are several important factors that influence this fact. In pre-season and post-season, most of the trips are for smaller groups of tourists or couples who are looking for more and better service for their money, which they can definitely get in hotels.
Couples and smaller groups of tourists travel in pre-season and post-season.
A review of official data on the age groups of tourists shows that the number of children (ages 0-18) on holidays was 12% in May, while it dramatic increase to 28% in August. Also, in May, the number of guests older than 50 was 43%.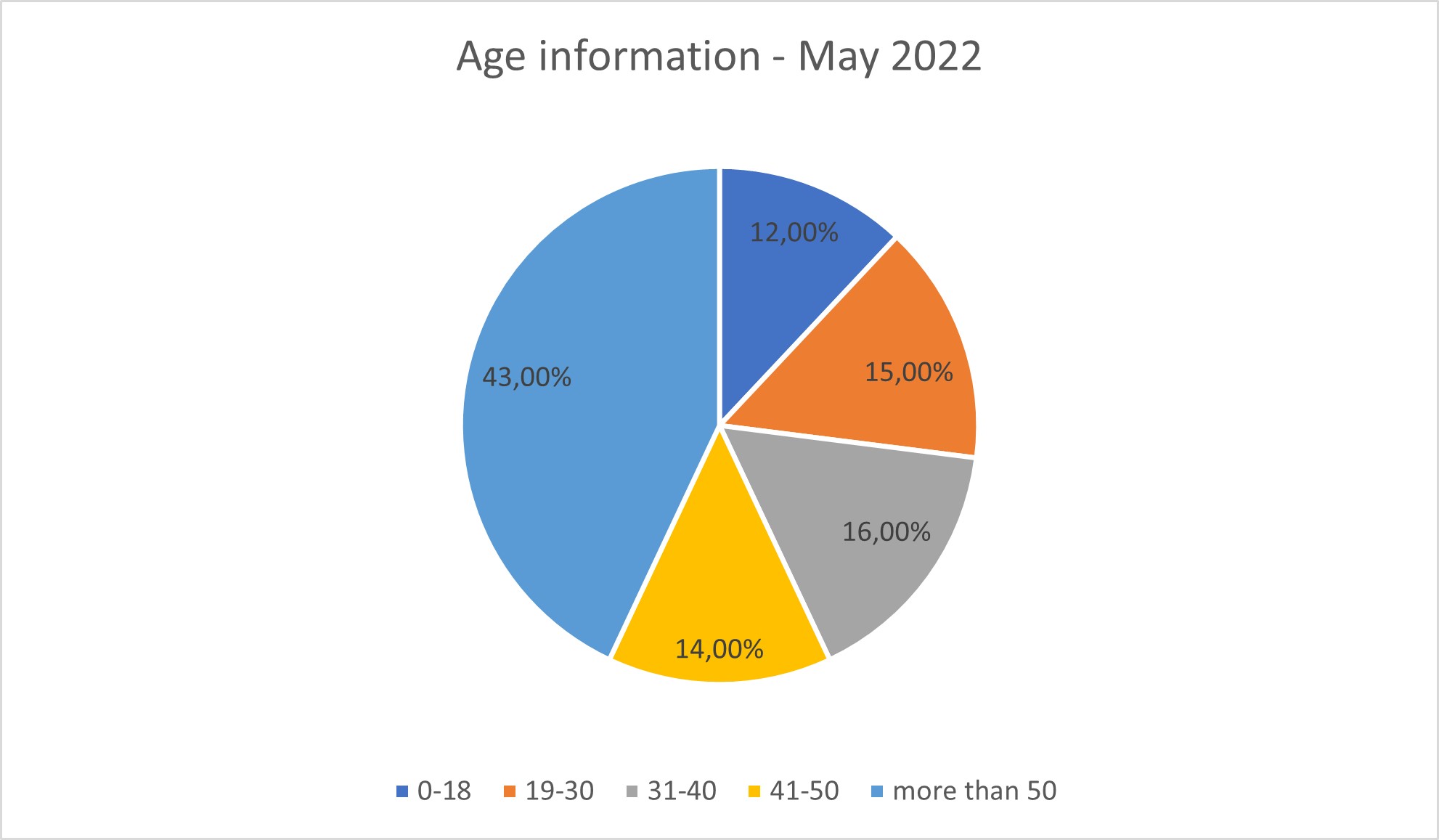 Families and larger groups of guests travel more in the heart of the season (July and August).
As we have already mentioned above, the number of children (0-18) on holidays in August is big 28%, while the number of people over 50 from May (43%) decreased by more than double and in August it was only 21%.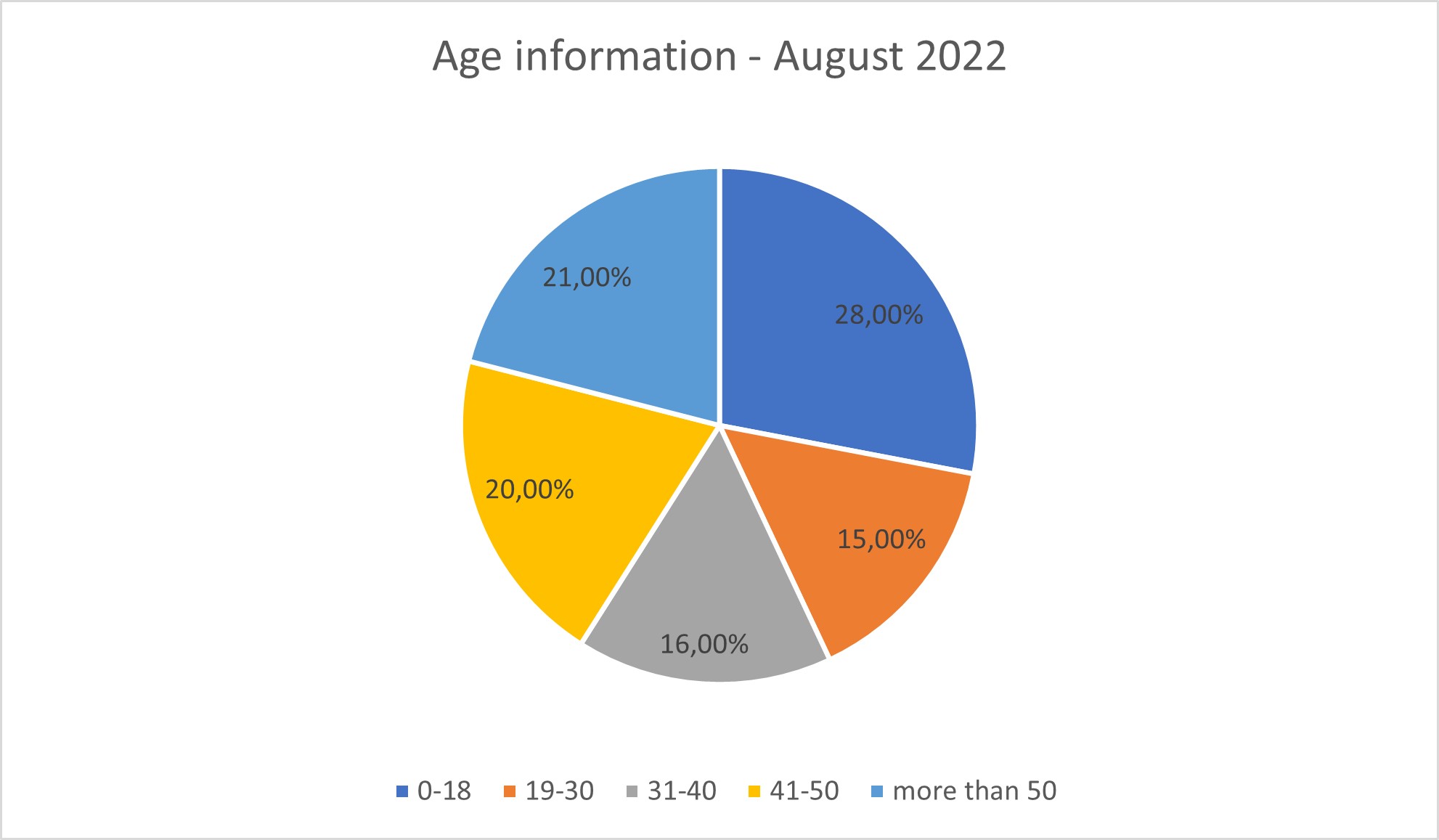 During pre-season and post-season periods hotels currently offer more to guests than holiday villas.
Hotels, in addition to attractive locations right next to the sea, also offer breakfast, daily housekeeping, the possibility of lunch and/or dinner, sports facilities, wellness facilities, etc. On the other hand, holiday homes in the vast majority still do not follow the mentioned trends. Apart from the fact that the prices of holiday homes are not adjusted for the arrival of, for example, only two people, very rarely outside the main season the owners of the property decide to expand their offer and include breakfast and additional facilities to become competitive with hotels.
We already wrote an article earlier about how since 2019 there has been a large increase in the number of holiday homes and that in the pre-season and post-season villa owners will have to adapt if they want to maintain good occupancy outside the main season.
What does the future bring us?
Statistical data never lies, and the HomeRent agency expects that this trend will continue in the coming years, with increased expectations of guests to get more for their money. All of this is influenced by the global economy and the current situation in Europe regarding energy sources, inflation, and the war in Ukraine. It is very important for all owners of villas for rent to smartly adapt their prices and offer to the opportunities and situations on the market.
How to increase the number of reservations and extend the season?
Be sure to read our article on how to increase booking of holiday homes, in which we reveal in more detail how to follow modern trends in vacation rental, adapt to tourists, and become more competitive on the market
Of course, if you want to increase your occupancy and income, feel free to contact us and become part of the Home Rent offer of villas for rent.
Croatia in Style
Croatia Travel Blog