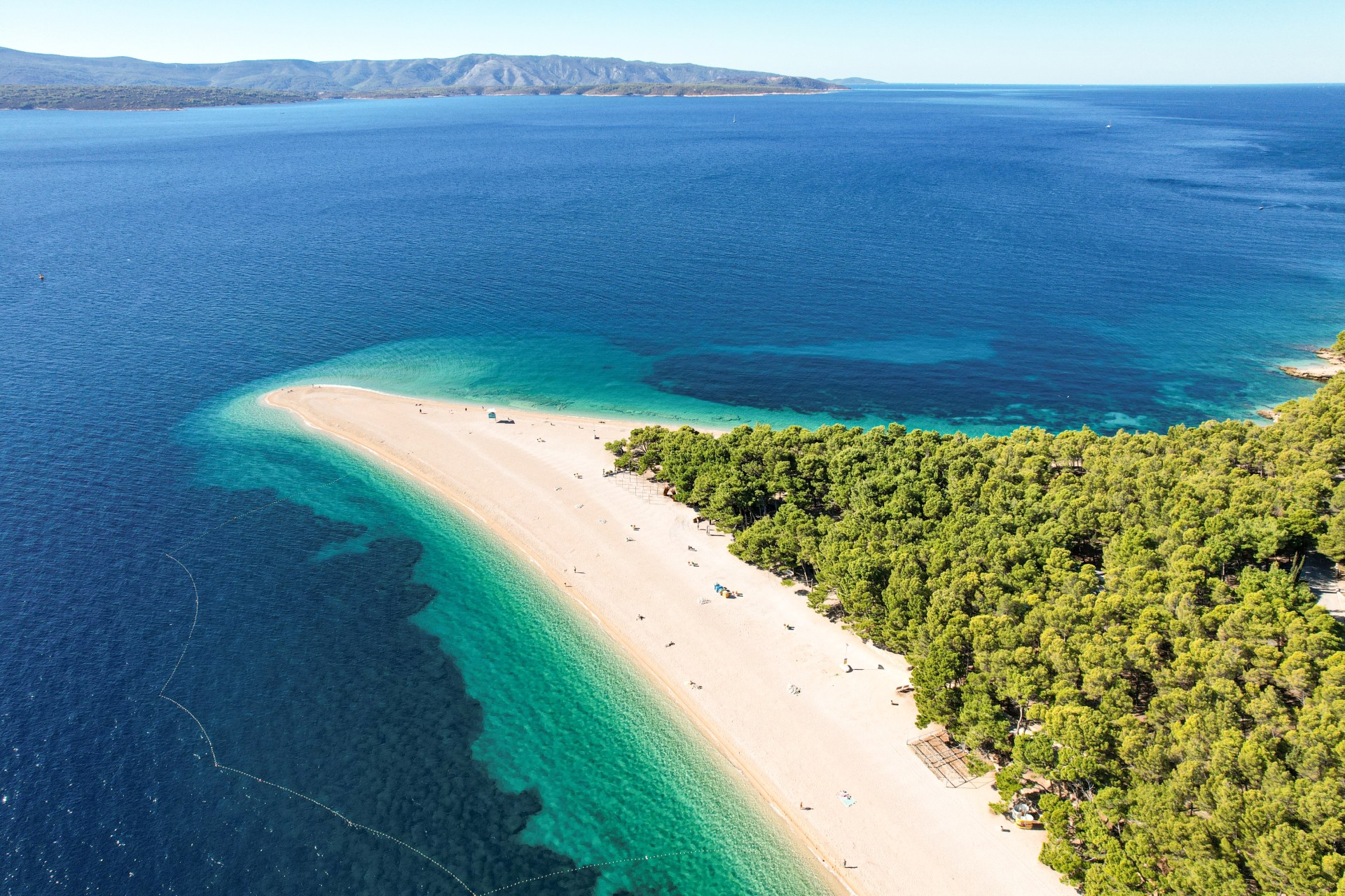 Croatia travel guide
General
Croatia is certainly one of the most beautiful countries you can visit, and it is located in the southern part of central Europe. Croatia is known for its beautiful coastline, historical cities, rich culture, and national parks. It is a member of the European Union, the United Nations, and NATO.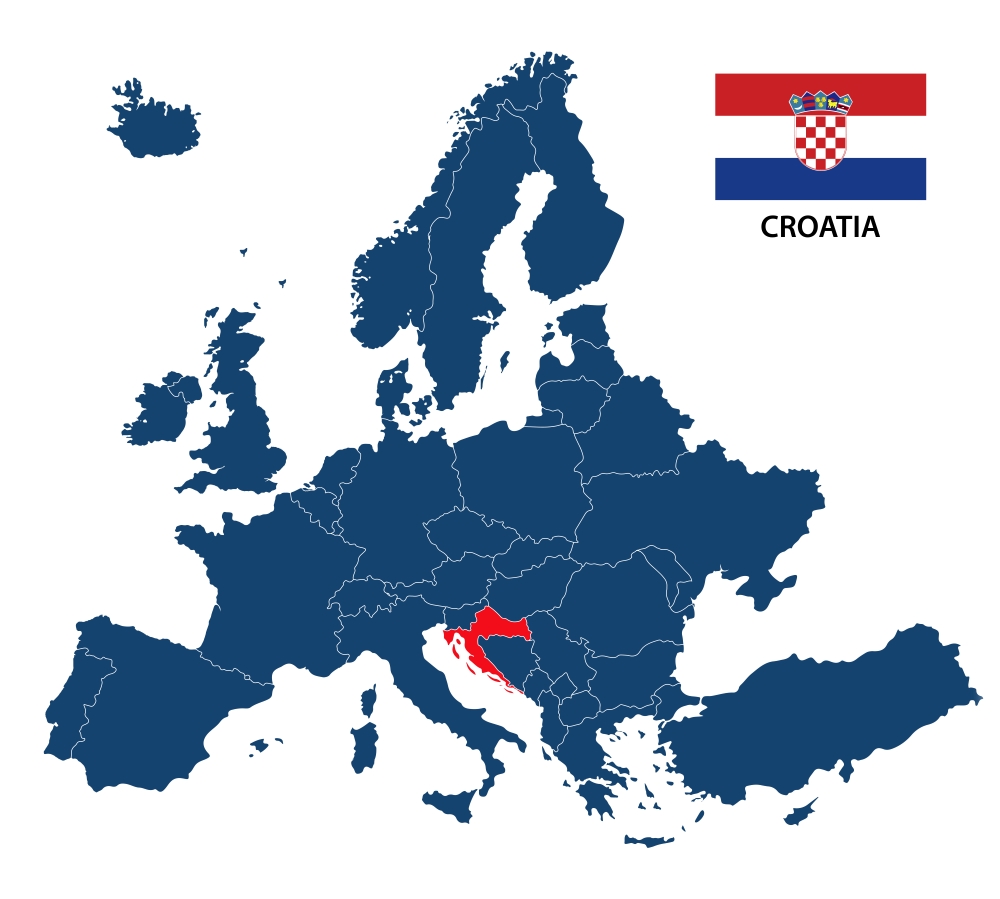 Croatia
How to come in Croatia
Due to its geographical location and excellent connections with Europe, Croatia is relatively easy to get to. You have the following options:
By plane:

You can fly to one of Croatia's major airports, such as Zagreb, Split, Dubrovnik, or Zadar. There are direct flights from many European cities,

By car:

If you're coming from Slovenia, Austria, Slovakia, Poland, Germany, Italy, or Hungary, you can drive to Croatia.

By train:

There are international train connections to Croatia from neighboring countries, such as Slovenia, Hungary, Serbia, and Bosnia and Herzegovina. However, train travel can be slower and less frequent than other modes of transportation.

By bus:

Many international bus companies operate routes to Croatia from neighboring countries and some destinations further away, like Germany. Bus travel is often cheaper than train or plane.

By boat:

If you're traveling along the Adriatic coast, you can take a ferry or catamaran to one of Croatia's ports. There are regular connections to the islands and coastal cities and some international destinations such as Italy.
Weather in Croatia
Croatia is a Mediterranean country characterized by mild winters and hot summers. Summer temperatures along the coast rise to over 35 degrees in the summer months (July and August). The weather in June and September is also great if you want to go on vacation to Croatia. Sea (up to 25) and air temperatures (up to 30) are still high enough that you can enjoy the sun and the sea, but with much less crowds on the beaches and in the cities.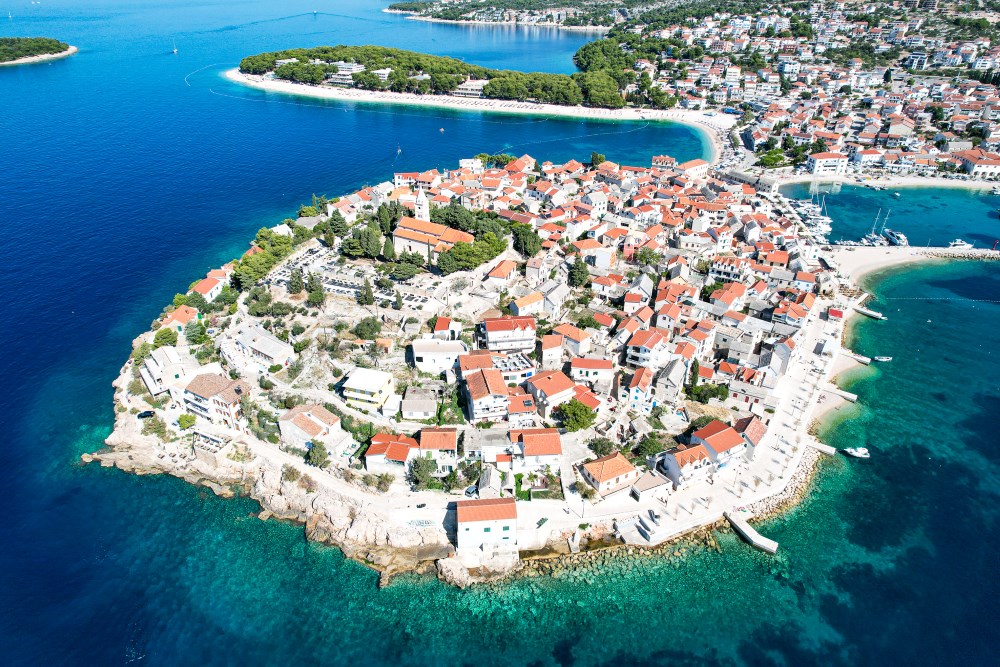 Primošten
Cash or cards
The answer is both. Although most shops and restaurants accept all types of cards, some local small shops and coffee bars prefer cash and you will not be able to pay with cards. That's why we advise you to always have cash with you.
Croatia is in the Eurozone, so the currency of payment is the Euro.
The best time to visit Croatia
Our advice is to visit Croatia in June and September. The weather is great. There are no great summer heat and huge crowds in tourist destinations and on the beaches, and accommodation prices are lower.
What to take with you to Croatia
If you are coming to Croatia during the summer months, the most important thing is to bring a bikini and swimwear. You will most likely spend most of your time on beaches and beach bars. Our advice is always to have sun protection because the sun is very intense in the summer months, and even short-term exposure to the sun without protection can cause skin redness and minor burns that will spoil your vacation.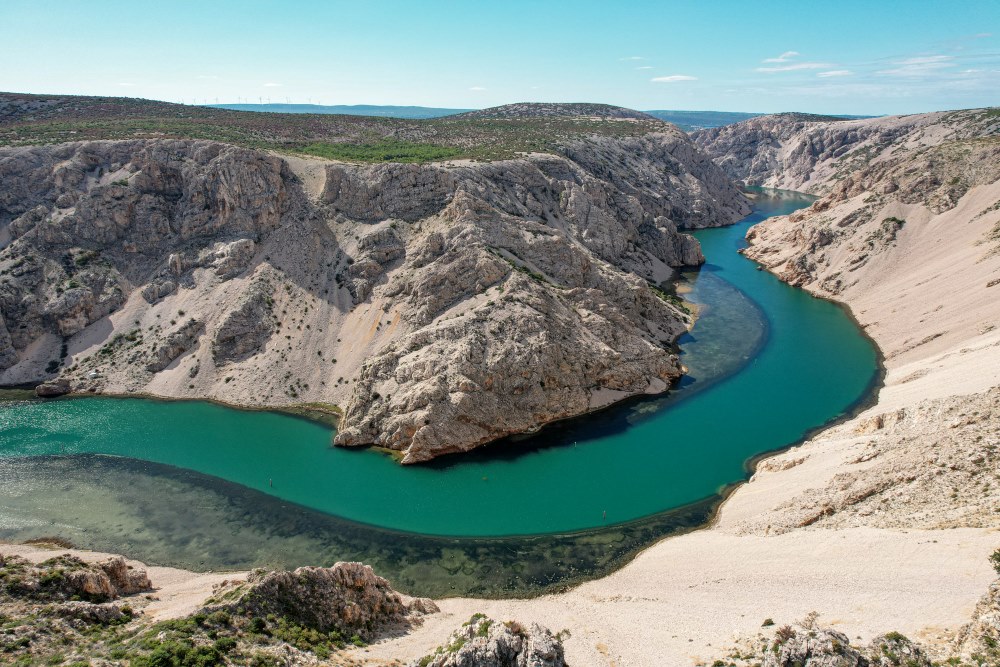 Zrmanja River
How to move around in Croatia
The best way to move around Croatia is by car. If you did not arrive in Croatia by car, we definitely recommend renting a car. Croatia has an excellent network of ferries to its islands, so you can explore all the Croatian islands with a car. The only recommendation where you have to avoid the car is in big cities like Split and Dubrovnik. In these cities, use Uber, taxis, or electric bicycles and scooters. Parking for cars is almost impossible to find in high season and is very expensive.
The best destinations in Croatia
Croatia has a beautiful coast, amazing beaches and national parks, and historic cities, but we would single out the top 5 places you must visit in Croatia: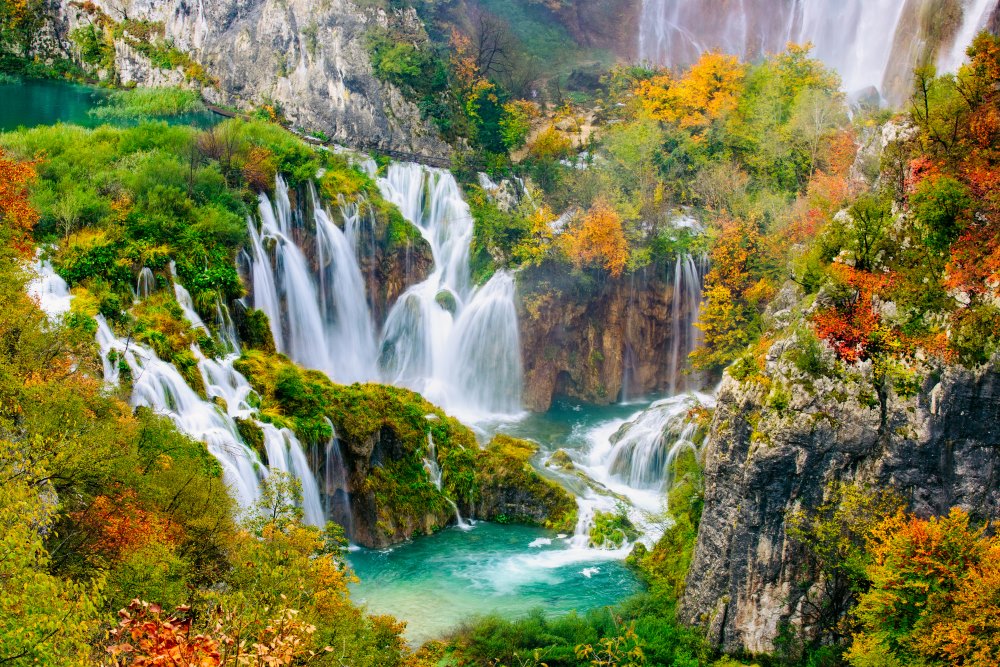 Plitvice Lake
Beaches in Croatia
Croatia has one of the most beautiful seas and beaches in the world. The sea is crystal clear, almost along the entire coast. From stone and pebble beaches to cliffs, Croatia has it all. A large number of hidden bays, over 1000 islands are ideal for all lovers of swimming and sunbathing. Top 5 beaches in Croatia: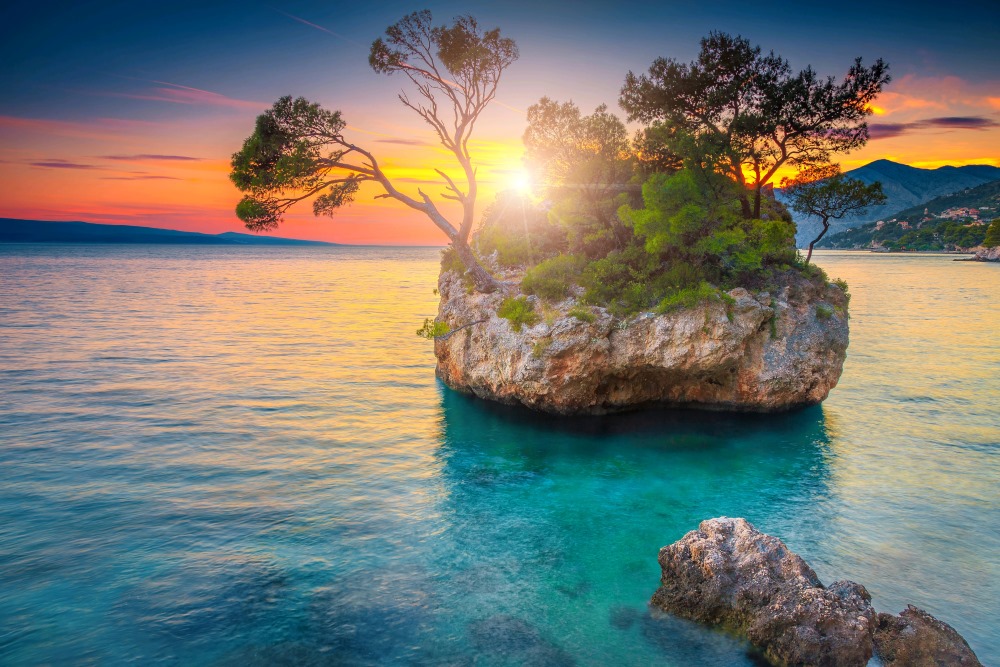 Punta Rata
Accommodation in Croatia
Croatia offers a variety of accommodation options for travelers, ranging from hotels and resorts to apartments, villas, camps, and hostels. HomeRent offers you the best villas in Croatia for rent. When choosing your accommodation in Croatia, consider your budget, travel style, and the location you want to visit. Booking in advance is recommended, particularly during the peak season (June to September).
Food and drinks
Croatia is known for its excellent gastronomic offer and excellent traditional food. Croatia also has excellent wines and olive oil. Read more about it on our blog Traditional Croatian Food.
Itinerary - suggestions
7 day trip - Itinerary 1 - Dalmatia
Day 1 - Arrival and accommodation in one of the Home Rent villas in Dalmatia. Relaxing and enjoying the pool.
Day 2 - Visit the beach Punta Rata during the day. In the evening, go for dinner and a relaxed walk in Trogir.
Day 3 - Visit Dubrovnik
Day 4 - Visit Zlatni Rat beach
Day 5 - Visit Split
Day 6 - Visit beach Velika Raduca in Primosten and go to Krka National Park
Day 7 - Departure. Consider shopping in one of the big malls before you leave.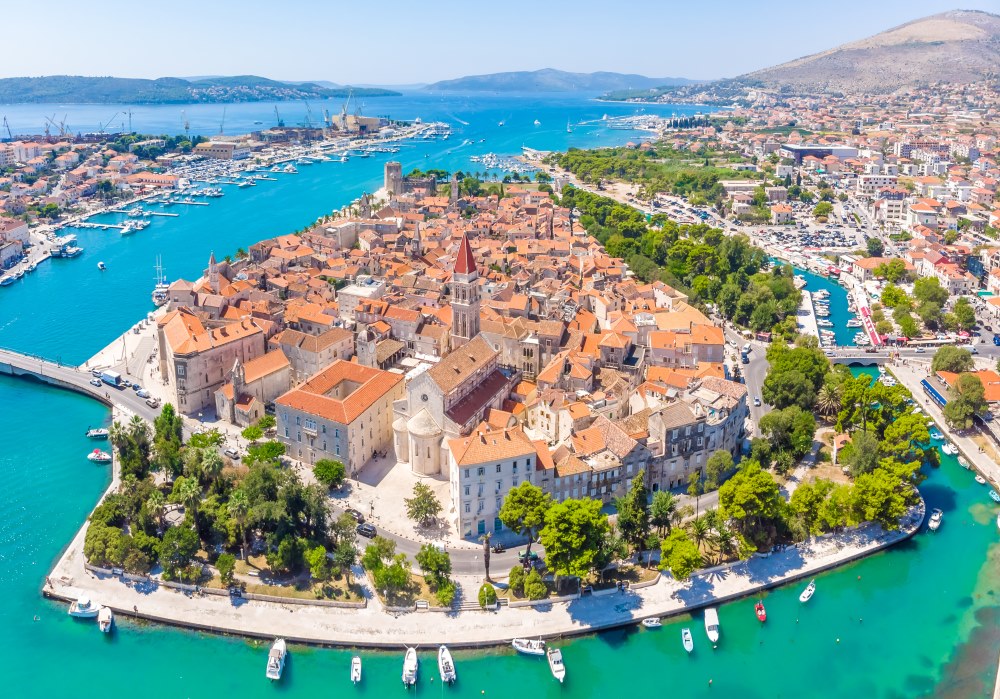 Trogir
7 day trip - Itinerary 2 - Istria
Day 1 - Arrival and accommodation in one of the Home Rent villas in Istria. Relaxing and enjoying the pool.
Day 2 - Visit Rovinj and the beaches nearby. In the evening, take a walk through the center of Rovinj and relax. Enjoy dinner and a glass of good Istrian wine
Day 3 - Visit Motovun
Day 4 - Go on a tour of local wineries and olive groves.
Day 5 - Visit Pula and National Park Brijuni.
Day 6 - Visit Porec and the beaches nearby.
Day 7 - Departure. Consider shopping souvenirs in local markets.
Shopping
From local markets and fish markets to large shopping malls. You can find all the information on the best places to shop on our blog page Where to do shopping in Croatia.
Is Croatia expensive for traveling
It all depends on your lifestyle and wishes. Croatia is very affordable with its prices. However, if you want to enjoy luxury, Croatia has a lot to offer. Check out the offer of luxury villas in Croatia for rent.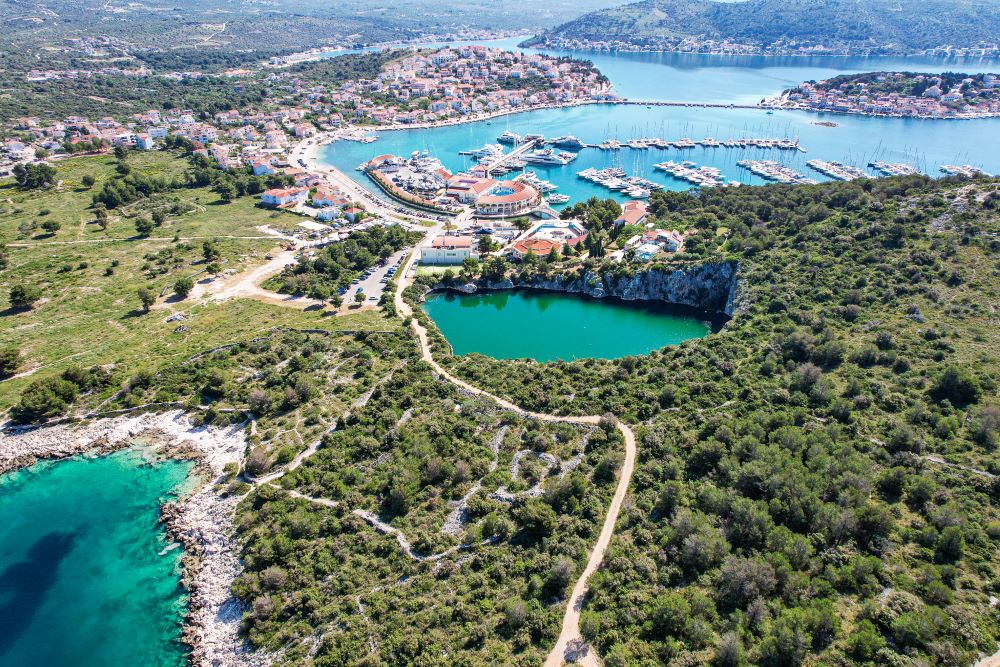 Rogoznica
Internet
Croatia is well covered by the internet, but you will only have superfast internet in big cities and locations that gravitate towards big cities. In rural areas, you will most likely have weaker internet. During the summer months in the peak season, minor disturbances in the mobile internet are possible due to network overload. In any case, internet in Croatia should not be a problem regardless of the location of your accommodation.
Electricity in Croatia and electrical plugins
In Croatia, the standard voltage is 220 volts, and the standard frequency is 50 Hz. If you are traveling from a country that uses a different voltage, you will need a power converter to use your electrical devices in Croatia. Croatia uses the Type C and Type F electrical plugs, which are the two-round pin plugs commonly used throughout Europe. If your device has a different type of plug, you will need an adapter.
---
Enjoy your vacation in Croatia with Home Rent.
Croatia in Style
Croatia Travel Blog